You are here: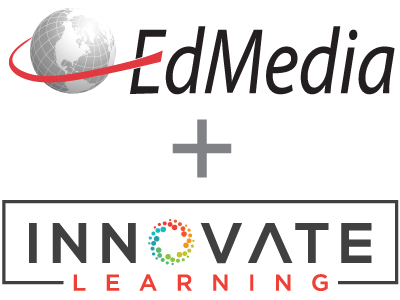 Investigating Game Player's Flow Experiences: The Case of First Time Guitar Hero Players
PROCEEDINGS
EdMedia + Innovate Learning, in Tampere, Finland ISBN 978-1-939797-08-7 Publisher: Association for the Advancement of Computing in Education (AACE), Waynesville, NC
Abstract
The purpose of this study is to investigate the perception of first time guitar hero players about their flow states while playing the game. For this reason, a study with two stages was conducted. In the first stage there were ten participants and interviews were conducted with them. In order to prevent novelty effect, the second stage of the study was done with the ones who indicated that they experienced flow in the first phase. The number of the participants for the second phase was seven. The study results revealed that majority of the participants experienced flow while playing guitar hero. The elements that were investigated and confirmed in the study were, challenge and skill, a clear set of goals, focused attention, the transformation of time, telepresence and self-consciousness.
Citation
Kamali, T., Arslan, O. & Cagiltay, K. (2014). Investigating Game Player's Flow Experiences: The Case of First Time Guitar Hero Players. In J. Viteli & M. Leikomaa (Eds.), Proceedings of EdMedia 2014--World Conference on Educational Media and Technology (pp. 2617-2624). Tampere, Finland: Association for the Advancement of Computing in Education (AACE). Retrieved July 5, 2020 from https://www.learntechlib.org/primary/p/147850/.
References
View References & Citations Map
Boyle, EA, Connolly TM, Hainey T, Boyle JM (2012). Engagement in digital systematic review. Comput. Hum. Beh 28(3). Entertainment games: a
Caillois, R. (1958). Les, jeux et les hommes (Man, play, and games). Librairie Gallimard,
Chen, J. (2007). Flow in Games (and Everything Else). Communications of the ACM. 50(4), 31-34.
Creswell, J.W. (2007). Qualitative inquiry and research design: Choosing among five approaches (2nd ed.). Thousand Oaks, California: Sage Publications, Inc.
Csikszentmihalyi, M. (1975). Beyond boredom and anxiety. San Francisco: Jossey-Bass.
Csikszentmihalyi, M (1990). Flow: The Psychology of Optimal Experience. Harper Perennial, London. Flow Chapter 2.
Csikszentmihalyi, M. (1997). Intrinsic motivation and effective teaching: A flow analysis. In J.J. Bass (Ed.), Teaching well and liking it: Motivating faculty to teach effectively (pp. 72–89). Baltimore, MD: Johns Hopkins
Fang, X., Zhang, J. & Chany, S.S. (2013): Development of an Instrument for Studying Flow in Computer GamePlay, International Journal of Human-Computer Interaction, 29:7, 456-470.
Fraenkel, J.R., & Wallen, N.E. (2009). How to design and evaluate research in education (7th ed.). Boston: McGraw Hill Higher Education.
Hoffman, D.L. And T.P. Novak (1996) "Marketing in Hypermedia Computer-Mediated Conceptual Foundations," Journal of Marketing (60) July, pp 50-68.
Kvale, S. (1996). InterViews. Thousand Oaks, CA: Sage Publications.
Pavlas, D. (2010). A Model of Flow and Play in Game-based Learning: The Impact of Game Characteristics, Player Traits, and Player States. PhD Thesis. Department of Psychology, College of Sciences, The University of Central Florida, Orlando, Florida.
Sherry, J.L. (2004). Flow and media enjoyment. Communication Theory, 14, 328–347.
Sweetser, P. & Wyeth Peta (2005). GameFlow: A Model for Evaluating Player Enjoyment in Games. ACM Computers in Entertainment, Vol. 3, No. 3
Tamborini R, Skalski P (2006). The role of presence in the experience of electronic games. In: Vorderer P, Bryant J (eds) Playing VideoGames: Motives, Responses, and Consequences. Mahwah, NJ: Lawrence Erlbaum, 225–40
Yin, R.K. (1984). Case study research: Design and methods. Beverly Hills, Calif: Sage Publications, Inc.
These references have been extracted automatically and may have some errors. Signed in users can suggest corrections to these mistakes.
Suggest Corrections to References