You are here: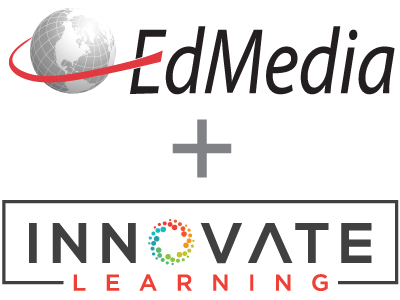 Connecting the dots by YouTubing Tutorials
PROCEEDINGS
EdMedia + Innovate Learning, in Tampere, Finland ISBN 978-1-939797-08-7 Publisher: Association for the Advancement of Computing in Education (AACE), Waynesville, NC
Abstract
This paper examines how a data sample of Norwegian high school students use the Web 2.0 application YouTube as a tool for reflection and informal learning. YouTube has the potential to trigger dynamics, which activate students' capacity to connect sources of user-generated content. They use YouTube tutorials to create cognitive awareness on a topic that interest them, reflecting a learning process showing change of information to knowledge. These transformation processes are self-regulated and self-motivated. The paper explores three such examples, by examining personal student user stories. They show how they use YouTube tutorials to learn more and carry out social practices that interest them, practices that connect to acquiring more knowledge on their hobbies.
Citation
Haugsbakken, H. (2014). Connecting the dots by YouTubing Tutorials. In J. Viteli & M. Leikomaa (Eds.), Proceedings of EdMedia 2014--World Conference on Educational Media and Technology (pp. 2009-2018). Tampere, Finland: Association for the Advancement of Computing in Education (AACE). Retrieved December 5, 2022 from https://www.learntechlib.org/primary/p/147750/.
References
View References & Citations Map
Adami, E. (2012). The rhetoric of the implicit and the politics of representation in the age of copy-and-paste. Learning, Media and Technology, 37 (2), 131-144.
Bartolomé, A., Bergamin, P., Persico, D., Steffens, K. & Underwood, J. (Eds.) (2011). Self-regulated learning in technology enhanced learning environments: Problems and promises. Proceedings from 2010: STELLARTACONET conference. Universitat de Barcelona, Aachen: Shaker.
Biesta, G. (2004). Reclaiming a language for Education in an age for Learning. Nordisk Pedagogikk, 24, 70-82.
Burden, K., & Atkinson, S. (2007). Jumping on the YouTube bandwagon? Using digital video clips to develop personalised learning strategies. Proceedings from ASCILITE 2007: 24th Annual Conference of the Australasian Society for Computers in Learning in Tertiary Education-"ICT: Providing Choices for Learners and Learning".
Callow, J., & Zammit, K. (2012). 'Where lies your text?' (Twelfth night act I, scene V): Engaging high school students from low socioeconomic backgrounds in reading multimodal texts. English in Australia, 47 (2), 69-77.
Chtouki, Y., Harroud, H., Khalidi, M., & Bennani, S. (2012). The impact of YouTube videos on the student's learning. Proceedings from ITHET 2012: 2012 International Conference on Information Technology Based Higher Education and Training. Istanbul.
Chun, C.W. (2012). The multimodalities of globalization: Teaching a YouTube video in an EAP classroom. Research in the Teaching of English, 47 (2), 145-170.
Downes, S. (2006). Learning networks and connective knowledge. Paper presentation on 16. October 2006. Retrieved from: http://itforum.coe.uga.edu/paper92/paper92.html.
Dubisar, A.M., & Palmeri, J. (2010). Palin/pathos/peter griffin: Political video remix and composition pedagogy. Computers and Composition, 27 (2), 77-93.
Franz, A.K. (2012). Organic chemistry YouTube writing assignment for large lecture classes. Journal of Chemical Education, 89 (4), 497-501.
Ghasemi, B., Hashemi, M., & Bardine, S.H. (2011). UTube and language learning. Proceedings from WCETR2011: World Conference on Educational Technology Researches. Nicosia/Kyrenia
Hafner, C.A., & Miller, L. (2011). Fostering learner autonomy in English for science: A collaborative digital video project in a technological learning environment. Language Learning and Technology, 15 (3), 68-86.
Hrastinski, S., & Aghaee, N.M. (2012). How are campus students using social media to support their studies? An explorative interview study. Education and Information Technologies, 17 (4), 451-464.
Jones, T., & Cuthrell, K. (2011). YouTube: Educational potentials and pitfalls. Computers in the Schools, 28 (1), 75-85. Jong, O.D., Gog, T.V., Jenks, K., Manlove, S., Hell, J.G.V., Jolles, J., et al. (2008). Explorations in Learning and the Brain: On the Potential of Cognitive Neuroscience for Educational Science. The Hague: Netherlands Organisation for Scientific Research.
Kellner, D., & Kim, G. (2010). YouTube, critical pedagogy, and media activism. Review of Education, Ped-agogy, and Cultural Studies, 32 (1), 3-36.
Kenway, J., & Fahey, J. (2011). Public pedagogies and global emoscapes. Pedagogies, 6 (2), 167-179.
Krauskopf, K., Zahn, C., & Hesse, F.W. (2012). Leveraging the affordances of Youtube: The role of pedagogical knowledge and mental models of technology functions for lesson planning with technology. Computers and Education, 58 (4), 1194-1206.
Kruse, N.B., & Veblen, K.K. (2012). Music teaching and learning online: Considering youtube instructional videos. Journal of Music, Technology and Education, 5 (1), 77-87.
Lee, D.Y., & Lehto, M.R. (2013). User acceptance of YouTube for procedural learning: An extension of the Technology Acceptance Model. Computers and Education, 61 (1), 193-208.
Mohamad Ali, A.Z., Samsudin, K., Hassan, M., & Sidek, S.F. (2011). Does screencast teaching software application needs narration for effective learning? Turkish Online Journal of Educational Technology, 10 (3), 7682.
Siemens, G. (2004) Connectivism. A Learning Theory for the Digital Age. Retrieved from: http://www.elearnspace.org/Articles/connectivism.htm.
Snelson, C., Rice, K., & Wyzard, C. (2012). Research priorities for YouTube and video-sharing technologies: A Delphi study. British Journal of Educational Technology, 43 (1), 119-129.
Strauss, A. & Corbin, J. (1990). Basics of qualitative research: Grounded theory procedures and techniques. Newbury Park, CA: Sage Publications, Inc.
Strauss, A. & Corbin, J. (1998). Basics of qualitative research: Techniques and procedures for developing grounded theory. Thousand Oaks, CA, Sage Publications, Inc.
Tan, E., & Pearce, N. (2011). Open education videos in the classroom: Exploring the opportunities and barriers to the use of YouTube in teaching introductory sociology. Research in Learning Technology, 19, 125-133.
Terantino, J.M. (2011). Emerging technologies YouTube for foreign languages: You have to see this video. Language Learning and Technology, 15 (1), 10-16.
Waldron, J. (2012). Conceptual frameworks, theoretical models and the role of youtube: Investigating informal music learning and teaching in online music community. Journal of Music, Technology and Education, 4 (2-3), 189-200.
Waldron, J. (2013). YouTube, fanvids, forums, vlogs and blogs: Informal music learning in a convergent on-and offline music community. International Journal of Music Education, 31 (1), 91-105.
These references have been extracted automatically and may have some errors. Signed in users can suggest corrections to these mistakes.
Suggest Corrections to References