You are here:
Learning with Mobile Devices Perceptions of Students and Teachers at Lower Secondary Schools in Austria
PROCEEDINGS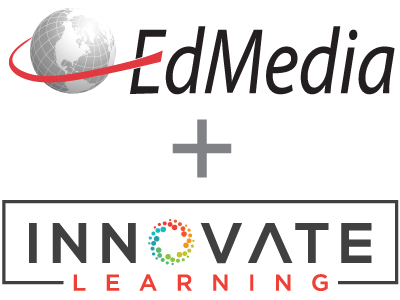 EdMedia + Innovate Learning, in Tampere, Finland ISBN 978-1-939797-08-7 Publisher: Association for the Advancement of Computing in Education (AACE), Waynesville, NC
Abstract
Abstract: This publication aims to report on the findings of a study of readiness for integrating mobile phones in secondary schools (grade 5 – 8) in Austria. Surveys are used to examine the ownership and usage of mobile phones of kids of the age from 10 to 14 years, teachers and additionally teacher candidates. Findings indicate that gathered data show the reality outside school and the lack of readiness of teachers and teacher candidates. Educators and school authority need to take a serious approach to accepting 21st century technology.
It can be summarized that the educational system has to be adapted to today's and tomorrow's technologies. Issues based on the research and compared with data from the recent JIM Study are discussed: Youth and mobile technologies, school - demands and challenges-, teacher education and Bring Your Own Device (BOYD).
Citation
Grimus, M. & Ebner, M. (2014). Learning with Mobile Devices Perceptions of Students and Teachers at Lower Secondary Schools in Austria. In J. Viteli & M. Leikomaa (Eds.), Proceedings of EdMedia 2014--World Conference on Educational Media and Technology (pp. 1665-1674). Tampere, Finland: Association for the Advancement of Computing in Education (AACE). Retrieved March 26, 2019 from https://www.learntechlib.org/primary/p/147707/.
View References & Citations Map
References
AK (2013). Tarifwegweiser. Arbeiterkammer Wien, Nov. 2013 (P.14). Retrieved from http://www.mobilfunkrechner.de/akwien/pdf/mobilfunknetz.pdf Bm:uk (2012). Grundsatzerlass zur Medienerziehung Rundschreiben Nr. 4/2012, Geschäftszahl BMUKK48.223/0006-B/7/2011 Bundesministerium für Unterricht, Kunst und Kultur Retrieved from http://www.efit21.at/wp-content/uploads/2012/03/Medienerlass-2012.pdf
David, B., Chalon, R., Champalle, O., Massarey, G., Yin, C. (2007). Contextual mobile learning: a step further to mastering professional appliances. IEEE Multidisciplinary Engineering Education Magazine, 2(3) (pp. 5–9).
Ebner, M., Scerbakov, N., Stickel, C., Maurer, H. (2008) Mobile Information Access in Higher Education. Proceedings of E-Learn 2008, Las Vegas (pp. 777-782).
Grunwald Associates LLC. (2013). Living and Learning with Mobile Devices: What Parents Think About Mobile Devices for Early Childhood and K–12 Learning. Retrieved from http://www.learningfirst.org/sites/Default/files/assets/Living%20and%20Learning%20with%20Mobile%20Devices%20FINAL.pdf
Hödl, S. (2009). MLearning im Schulunterricht: Theoretische Konzepte – Reale Bedingungen. Abschlussbericht zum Projektpraktikum. Graz University of Technology. Retrieved from http://www.connectaschool.org/sites/Default/files/Module%202%20update%20LCCDs_executive%20summary.pdf
Huber, S. & Ebner, M. (2013). IPad Human Interface Guidelines for M-Learning. In Z.L. Berge and L.Y. Muilenburg (eds.). Handbook of mobile learning. (pp. 318-328). New York: Routledge.
ITU (2012). Key global telecom indicators for the World Telecommunication Service Sector. International Telecommunications Union. Retrieved from. Http://www.itu.int/ITUD/ict/statistics/material/pdf/2011%20Statistical%20highlights_June_2012.pdf.
Lave, J., & Wenger, E. (1991). Situated learning: Legitimate peripheral participation. New York: Cambridge University Press.
Lenhart, A., Ling, R., Campbell, S. & Purcell, K. (2010). Teens and mobile phones. Washington, DC: Pew Internet& American Life Project. Retrieved from http://pewInternet.org/Reports/2010/Teens-and-MobilePhones.aspx
Martin, F. & Ertzberger, J. (2013). Here and now mobile learning: An experimental study on the use of mobile technology. Computers& Education, 68 (pp. 76-85). Retrieved from
Norris, C, Hossain, A, Soloway, E. (2011). Using Smartphones as Essential Tools for Learning. Educational Technology May-June 2011 (pp. 18-25). Retrieved from
Prensky, M. (2012). Before Bringing in New Tools, You Must First Bring in New Thinking. Published in Amplify, June 2012.
Royle K, Stager S & Traxler J (2013) Teacher Development with Mobiles – Comparative Critical Factors.. UNESCO Mobile Learning Week 2013, Paris, February 2013. Retrieved from http://www.wlv.ac.uk/pdf/sefroyle-mobilelearning.pdf
Safran, C., Ebner, M., Kappe, F., Holzinger, A. (2010), M-Learning in the Field: A Mobile Geospatial Wiki as an Example for Geo-Tagging in Civil Engineering, In: Looking Toward the Future of Technology-Enhanced Education, Ebner. M & Schiefner, M. (Ed.), IGI Global, Hershey, (pp. 263 – 274).
Statista (2012). Percentage of youth owning a mobile phone with Internet connection and/or a flatrate. Retrieved from http://de.statista.com/statistik/daten/studie/248898/umfrage/besitz-von-Internetfaehigen-handysdurch-jugendliche/
Statistics Austria (2913) Teachers in school-year 2011/201; Age-structure. Data of 19.3.2013. Retrieved from http://www.statistik.at/web_de/statistiken/bildung_und_kultur/formales_bildungswesen/lehrpersonen/index.html
These references have been extracted automatically and may have some errors. If you see a mistake in the references above, please contact info@learntechlib.org.