You are here: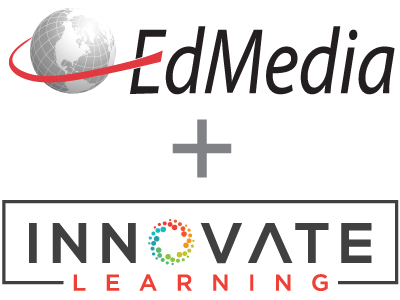 E-learning Quality Assurance Practices and Benchmarks in Higher Education
PROCEEDINGS
Fatimah Alsaif, University of Groningen, Netherlands ; Arockisamy Clementking, King Khalid University, Saudi Arabia
EdMedia + Innovate Learning, in Tampere, Finland ISBN 978-1-939797-08-7 Publisher: Association for the Advancement of Computing in Education (AACE), Waynesville, NC
Abstract
Online education programs have been growing rapidly. While it is somehow difficult to specifically quantify quality, many recommendations have been suggested to specify and demonstrate quality of online education touching on common areas of program enhancement and administration. To design a model for quality system of e-learning we need to identify the measurable indicators that are required to form a model. Therefore, in this study we review the literature and make comparisons between existing recommendations and practices to assist institutions that offer online education. The outcome of this study is to identify the indicators for online programs quality differ between institutions. In this way, we hope to help the assessment and development a model for the overall quality of online education programs. The result of indicate comparisons of Quality Scorecarded model possesses relevant features for enabling decisions geared towards quality online education.
Citation
Alsaif, F. & Clementking, A. (2014). E-learning Quality Assurance Practices and Benchmarks in Higher Education. In J. Viteli & M. Leikomaa (Eds.), Proceedings of EdMedia 2014--World Conference on Educational Media and Technology (pp. 1072-1078). Tampere, Finland: Association for the Advancement of Computing in Education (AACE). Retrieved June 1, 2023 from https://www.learntechlib.org/primary/p/147625/.
References
View References & Citations Map
Achtemeir, S., & Simpson, R. (2005). Practical considerations when using benchmarking for accountability in higher education. Innovative Higher Education, 30 (2), 117-128.
Alexander, S., & Golja, T. (2007). Using students' experiences to derive quality in an e-learning system: An institution's perspective. Educational Technology and Society, 10 (2), 17–33.
Alkhattabi, M., Neagu, D., & Cullen, A. (2010). Information quality framework for e-learning systems. Knowledge Management and E-Learning: An International Journal, 2 (4), 340-362.
Allen, I.E., & Seaman, J. (2011). Going the distance: Online education in the united states (Tech. Rep.). Needham, MA: Sloan Consortium.
Barr, R., & Tagg, J. (1995). From teaching to learning-a new paradigm for undergraduate education. Change, 27 (6), 13-25.
Benson, A.D. (2003). Dimensions of quality in online degree programs. American Journal of Distance Education, 17 (3), 145-149.
Buss, D. (2001). Review of benchmarking for higher education. ADC-LTSN Newsletter.
Buyukozkan, G., Ruan, D., & Feyzioglu, O. (2007). Evaluating e-learning website quality in a fuzzy environment. International Journal of Intelligent Systems, 22(5), 567-586.
Cavanaugh, C. (2002). Distance education quality: Success factors for resources, practices and results. The Design and Management of Effective Distance Learning Programs.
Dill, D.D. (2000). Is there an academic audit in your future? reforming quality assurance in U.S. Higher education. Change The Magazine of Higher Learning, 32 (4), 34-41.
Husman, D.E., & Miller, M.T. (2001). Improving distance education: Perceptions of program administrators. Online Journal of Distance Learning Administration, IV(III).
Jackson, N. (2001). Benchmarking in uk he: an overview. Quality Assurance in Education, 9 (4), 218-235.
Lee, J., & Dziuban, C. (2002). Using quality assurance strategies for online programs. Educational Technology Review, 10 (2), 69-78.
Levy, Y. (2006). Assessing the value of e-learning systems. Information Science Publishing.
McKinnon, K.R., Walker, S.H., & Davis, D. (2000). Benchmarking: a manual for australian universities. Department of Education, Training and Youth Affairs, Higher Education Division.
Meyer, K.A. (2002). Quality in distance education: Focus on on-line learning. San Francisco: Jossey-Bass.
Moriarty, J. (2011). A theory of benchmarking. Benchmarking: An International Journal, 18 (4), 588-611.
Moriarty, J., & Smallman, C. (2009). En route to a theory of benchmarking. Benchmarking: An International Journal, 16, 484-503.
Oliver, R. (2005). Quality assurance and e-learning: blue skies and pragmatism. ALT-J, Research in Learning Technology, 13 (3), 173-187.
Ossiannilsson, E. (2012). Quality enhancement on e-learning. Campus-Wide Information Systems, Emerald Group Publishing Limited, 29 (4), 312-323.
Ossiannilsson, E., & Landgren, L. (2012). Quality in e-learning-a conceptual framework based on experiences from three international benchmarking projects. Journal of Computer Assisted Learning, 28, 42-51.
Seddon, P., & Yip, S. (1992). An empirical evaluation of user information satisfaction (uis) measures for use with general ledger accounting software. Journal of Information Systems, 6, 75-92.
Shelton, K., & Isernhagen, J. (2012). Examining elements of quality within online education programs in higher education. In Online instruction and programs in education leadership. National Council of Professors of Educational Administration NCPEA.
Shelton, K., & Saltsman, G. (2004). The dotcom bust: A postmortem lesson for online education. Distance Learning, 1(1), 19-23.
Shelton, K., & Saltsman, G. (2005). An administrator's guide to online education. Greenwich, CT: Information Age.
Stracke, C.M. (2007). Quality standards for quality development in elearning: Adoption, implementation and adaptation of iso/iec (Tech. Rep.). Essen: eLC/Q.E.D.
Van, F., Brandenburg, U., Burquel, N., Carr, D., Federkeil, G., Rafael, J., Sadlak, J., Urban, J., Wells, P. (2008). A practical guide: Benchmarking in european higher education (Tech. Rep.). ESMU, Brussels, Belgium.
Wergin, J.F. (2005). Higher education: Waking up to the importance of accreditation. Change, 37 (3), 35-41.
These references have been extracted automatically and may have some errors. Signed in users can suggest corrections to these mistakes.
Suggest Corrections to References