You are here: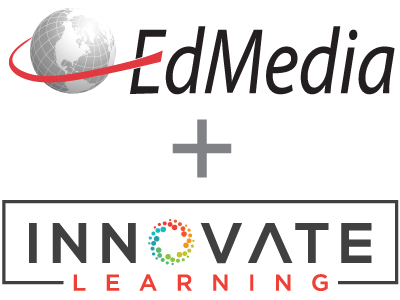 Design principles for an ePortfolio-based learning environment to enhance reflection in pre-service teachers
PROCEEDINGS
Pauline Roberts, Murdoch University, Australia
EdMedia + Innovate Learning, in Tampere, Finland ISBN 978-1-939797-08-7 Publisher: Association for the Advancement of Computing in Education (AACE), Waynesville, NC
Abstract
This paper reports the results of a research project that examined the development of reflective abilities of pre-service teachers through a scaffolded ePortfolio-based learning environment. The environment was planned and reviewed using the eLearning Lifecycle to identify key design principles for the implementation of electronic learning environments. The environment incorporated the provision of prompts to the students that were based on research into how best to facilitate the development of reflection in pre-service teachers. Several key design principles emerged from the research, in particular towards the enhancement of reflective practices. These included the early implementation of ePortfolio platforms in the students' degree programs; the integration of user-friendly discussion formats for the students to share and discuss their experiences; and a focus on the conventions and requirements of reflective writing.
Citation
Roberts, P. (2014). Design principles for an ePortfolio-based learning environment to enhance reflection in pre-service teachers. In J. Viteli & M. Leikomaa (Eds.), Proceedings of EdMedia 2014--World Conference on Educational Media and Technology (pp. 769-774). Tampere, Finland: Association for the Advancement of Computing in Education (AACE). Retrieved December 4, 2021 from https://www.learntechlib.org/primary/p/147580/.
References
View References & Citations Map
Barak, M. (2006). Instructional principles for fostering learning with ICT: Teachers' perspectives as learners and instructors. Education and Information Technologies, 11(2), 121–135.
Barrett, H.C. (2005). Researching electronic porfolios and learner engagement (White Paper). The Reflect Initiative. Retrieved from http://www.citeulike.org/group/2518/article/800018 Barton, G., & Ryan, M.E. (2013). Multimodal approaches to reflective teaching and assessment in higher education. Higher Education Research& Development.
Beishuizen, J., Van Boxel, P., Banyard, P., Twiner, A., Vermeij, H., & Underwood, J. (2006). The introduction of portfolios in higher education: A comparative study in the UK and the Netherlands. European Journal of Education, 41(3‐4), 491–508.
Clark, J.E., & Eynon, B. (2009). E-portfolios at 2.0-Surveying the field. Peer Review, 11(1).
Cohen, M.W. (1983). Using Motivation Theory as a Framework for Teacher Education. Journal of Teacher Education, 34(3), 10–13.
Dewey, J. (1933). How we think: A restatement of the relation of reflective thinking to the educative process. Lexington, Massachusetts: D.C. Heath and Company.
Etscheidt, S., Curran, C.M., & Sawyer, C.M. (2012). Promoting reflection in teacher preparation programs: A multilevel model. Teacher Education and Special Education: The Journal of the Teacher Education Division of the Council for Exceptional Children, 35(1), 7–26.
Gun, B. (2011). Quality self-reflection through reflection training. ELT Journal, 65(2), 126–135.
Joyes, G., Gray, L., & Hartnell-Young, E. (2009). Effective practice with e-portfolios: How can the UK experience inform practice? In Proceedings acscilite. Aukland.
MacEntee, V., & Garii, B. (2010). E-portfolios in teacher education. In The E-portfolio paradigm: Informing, educating, assessing, and managing with E-portfolios (pp. 191–205).
Maudoodi, R., Baldwin, B., & Jones, C. (2012). Preservice teachers e-portfolio evolving in a Web 2.0 world. In Society for Information Technology& Teacher Education International Conference (Vol. 2012, pp. 3930–3933).
McAllister, L.M., Hallam, G.C., & Harper, W.E. (2008). The ePortfolio as a tool for lifelong learning: Contextualising Australian practice. (pp. 246–252). Presented at the International Lifelong
Meishar-Tal, H., Kurtz, G., & Pieterse, E. (2012). Facebook groups as LMS: A case study. The International Review of Research in Open and Distance Learning, 13(4), 33–48.
Nelson, F.L., & Sadler, T. (2013). A thirdspace for reflection by teacher educators: A heuristic for understanding orientations to and components of reflection. Reflective Practice, 14(1), 43–57.
Nesmith, S.. (2011). Powerful reflections results from quality questions: The influence of posed questions on elementary preservice teachers' field-based reflections. Research in the Schools, 18(2), 26–39.
Nettleton, S., Lowe, D., & Dorahy, R. (2008). Using e-portfolios to integrate reflective practice with experiential learning in engineering teaching and learning. In World Conference on Educational Multimedia, Hypermedia and Telecommunications (Vol. 2008, pp. 4746–4754).
Oner, D., & Adadan, E. (2011). Use of web-based portfolios as tools for reflection in preservice teacher education. Journal of Teacher Education, 62(5), 477–492.
Parkison, P.T. (2009). Field-based preservice teacher research: Facilitating reflective professional practice. Teaching and Teacher Education, 25(6), 798–804.
Pavlovich, K. (2007). The development of reflective practice through student journals. Higher Education Research& Development, 26(3), 281–295.
Phillips, R., McNaught, C., & Kennedy, G. (2011). Evaluating e-learning: Guiding research and practice. New York: Routledge.
Raison, G., & Pelliccione, L. (2006). Aligning assessment practices with long term outcomes in higher education. In Enhancing Student Learning: 2006 Evaluations and Assessment Conference Refereed Papers.
Rodman, G.J. (2010). Facilitating the teaching-learning process through the reflective engagement of pre-service teachers. Australian Journal of Teacher Education, 35(2), 2.
Ryan, M., & Ryan, M. (2013). Theorising a model for teaching and assessing reflective learning in higher education. Higher Education Research& Development, 32(2), 244–257.
Sadaf, A., Newby, T.J., & Ertmer, P.A. (2013). Exploring factors that predict preservice teachers' intentions to use Web 2.0 technologies using decomposed theory of planned behavior. Journal of Research on Technology in Education, 45(2), 171–196.
Shepherd, C., & Hannafin, M. (2011). Supporting preservice teacher inquiry with electronic portfolios. Journal of Technology and Teacher Education, 19(2), 189–207.
Strampel, K., & Oliver, R. (2007). Using technology to foster reflection in higher education. In ICT: Providing choices for learners and learning. Proceedings ascilite Singapore 2007.
Strampel, K., & Oliver, R. (2010). They think they are learning, but are they? Strategies for implementing Web 2.0 to positively impact student learning. Curriculum, Technology and Transformation for an Unknown Future. Proceedings ASCILITE Sydney, 924–35.
Straub, E.T. (2009). Understanding technology adoption: Theory and future directions for informal learning. Review of Educational Research, 79(2), 625–649.
Swan, K. (2001). Virtual interaction: Design factors affecting student satisfaction and perceived learning in asynchronous online courses. Distance Education, 22(2), 306–331.
Teo, T., & Noyes, J. (2011). An assessment of the influence of perceived enjoyment and attitude on the intention to use technology among pre-service teachers: A structural equation modeling approach. Computers& Education, 57(2), 1645–1653.
Tripp, T., & Rich, P. (2012). Using video to analyze one's own teaching. British Journal of Educational Technology, 43(4), 678–704.
Yang, S.-H. (2009). Using blogs to enhance critical reflection and community of practice. Educational Technology& Society, 12(2), 11–21.
These references have been extracted automatically and may have some errors. Signed in users can suggest corrections to these mistakes.
Suggest Corrections to References