You are here: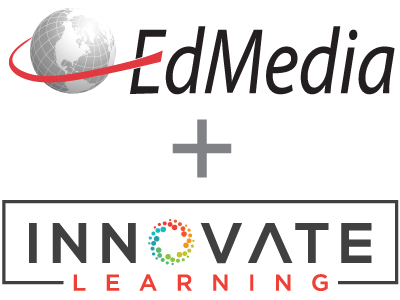 Cognitive Benefits of Digital Games for Older Adults
PROCEEDINGS
David Kaufman, Simon Fraser University, Canada ; Louise Sauve, Teleuniversite de Quebec, Canada ; Lise Renaud, Universite de Quebec a Montreal, Canada ; Emmanuel Duplaa, University of Ottawa, Canada
EdMedia + Innovate Learning, in Tampere, Finland ISBN 978-1-939797-08-7 Publisher: Association for the Advancement of Computing in Education (AACE), Waynesville, NC
Abstract
Maintaining older adults' vitality, independence and quality of life well into old age helps both older adults themselves and their societies. There is evidence to suggest that technology can provide people with meaningful and engaging activities that are stimulating, enjoyable and fun. In particular, technology-based games promise many benefits to older adults, but research evidence is sparse about whether and how these can be realized. This paper describes some key results regarding gameplay patterns and cognitive benefits reported from an early survey of 463 Canadian older adults who play digital games. The results demonstrate that numerous older adults are actively playing digital games on a regular basis. The majority of players reported cognitive skill increases, with a greater percentage of intermediate compared to beginner players reporting increases. These results are encouraging and promising for using digital games to enhance older adults' aging processes.
Citation
Kaufman, D., Sauve, L., Renaud, L. & Duplaa, E. (2014). Cognitive Benefits of Digital Games for Older Adults. In J. Viteli & M. Leikomaa (Eds.), Proceedings of EdMedia 2014--World Conference on Educational Media and Technology (pp. 289-297). Tampere, Finland: Association for the Advancement of Computing in Education (AACE). Retrieved June 6, 2023 from https://www.learntechlib.org/primary/p/147515/.
Keywords
References
View References & Citations Map
Aalbers, T., Baars, M.A.E., & Olde Rickert, M.G.M. (2011). Characteristics of effective Internet mediated interventions to change lifestyle in people aged 50 and older: A systematic review. Ageing Research Reviews, 10, 487-497.
Akitunde, A. (2012, October 2). Aging population: 10 things you may not know about older people. Retrieved from http://www.huffingtonpost.com/2012/10/02/agingpopulation_n_1929464.html
Astell, A. (2013). Technology and fun for a happy old age. Technologies for Active AgingInternational Perspectives on Aging, 9, 169-187.
Basak, C., Boot, W.R., Voss, M.W., & Kramer, A.F. (2008). Can training in a real-time strategy digital game attenuate cognitive decline in older adults? Psychology and Aging, 23(4), 765-777.
Bishop, N.A., Lu, T., & Yankner, B.A. (2010). Neural mechanisms of ageing and cognitive decline. Nature, 464(7288), 529-535.
Boot, W.R., Kramer, A.F., Simons, D.J., Fabiani, M., & Gratton, G. (2008). The effects of videogame playing on attention, memory, and executive control. Acta Psychologica, 129(3), 387-398.
Buiza, C., Soldatos, J., Petsatodis, T., Geven, A., Etxaniz, A., & Tscheligi, M. (2009). HERMES: Pervasive computing and cognitive training for ageing well. In S. Omatu et al. (Eds.), IWANN '09: Proceedings of the 10th International Work-Conference on Artificial Neural Networks, Part II: Distributed computing, artificial intelligence, bioinformatics, soft computing, and ambient assisted living (pp.756-763). Berlin: Springer-Verlag.
Burke, S.N., & Barnes, C.A. (2006). Neural plasticity in the ageing brain. Nature Reviews. Neuroscience, 7(1), 30-40.
Chuang, T., & Chen, W. (2009). Effect of computer-based videogames on children: An experimental study. Educational Technology& Society, 12(2), 1-10.
Duplaa, E., & Taiwo, E. (2013). Cognition and theory of flow for elders: can digital games help? In Proceedings of World Congress on Social Sciences, Montreal, Canada, October.
Gamberini, L., Alcaniz, M., Barresi, G., Fabregat, M., Ibanez, F., & Prontu, L. (2006). Cognition, technology and games for the elderly: An introduction to the ELDERGAMES Project. PsychNology Journal, 4(3), 285-308.
Gamberini, L., Alcaniz, M., Barresi, G., Fabregat, M., Prontu, L., & Seraglia, B. (2008). Playing for a real bonus: Videogames to empower elderly people. Journal of CyberTherapy & Rehabilitation, 1(1), 37-48.
Green, C.S., & Bavelier, D.(2004). The cognitive neuroscience of videogames. In P. Messaris & L. Humphreys (Eds.), Video media: Transformations in human communication (pp. 211223).
Hedden, T., & Gabrieli, J.D. (2004). Insights into the ageing mind: a view from cognitive neuroscience. Nature reviews neuroscience, 5(2), 87-96.
Kramer, A.F., Bherer, L., Colcombe, S.J., Dong, W., & Greenough, W.T. (2004). Environmental influences on cognitive and brain plasticity during aging. The Journals of Gerontology. Series A, Biological Sciences and Medical Sciences, 59(9), M940-M957.
Kramer, A.F., & Erickson, K.I. (2007). Effects of physical activity on cognition, well-being, and brain: Human interventions. Alzheimer's and Dementia, 3(2), S45-S51.
Lynch, J., Aughwane, P., & Hammond, T.M. (2010). Videogames and surgical ability: A literature review. Journal of Surgical Education, 67(3), 184-189.
Matsuo, M., Nagasawa, J., Yoshino, A., Hiramatsu, K., & Kurashiki, K. (2003). Effects of activity participation of the elderly on quality of life. Yonago Acta Medica, 46(1), 17-24.
Peretz, C., Korczyn, A., Shatil, E., Aharonson, V., Birnboim, S., & Giladi, N. (2011). Computerbased, personalized cognitive training versus classical computer games: A randomized double-blind prospective trial of cognitive stimulation. Neuroepidemiology, 36(2), 91–99.
Sixsmith, A., Gibson, G., Orpwood, R., & Torrington, J. (2007). Developing a technology 'wish list' to enhance the quality of life of people with dementia. Gerontechnology, 6(1), 2-19.
Spence, I., & Feng, J. (2010). Videogames and spatial cognition. Review of General Psychology, 14(2), 92-104.
Yankner, B.A., Lu, T., & Loerch, P. (2008). The aging brain. Annual Review of Pathology: Mechanisms of Disease, 3(1), 41-66.
Zhang, F. (2013). The Effects of VideoGames on the Physical and Cognitive Health of Older People: A MetaAnalytic Review. Paper submitted in EDUC905: Directed Reading course supervised by Dr. David Kaufman (first author of this paper).
These references have been extracted automatically and may have some errors. Signed in users can suggest corrections to these mistakes.
Suggest Corrections to References