You are here: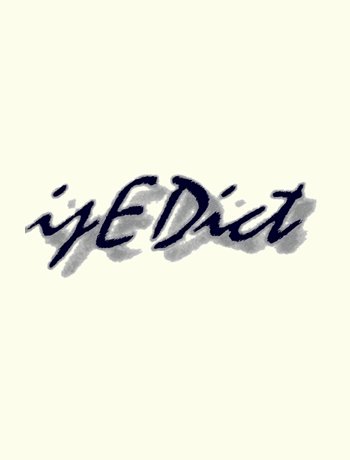 Sociotechnical Narratives in Rural, High-Poverty Elementary Schools: Comparative Findings from East Texas and South India
ARTICLE
Erik Byker, Stephen F. Austin State University
IJEDICT Volume 10, Number 2, ISSN 1814-0556 Publisher: Open Campus, The University of the West Indies, West Indies
Abstract
The article's purpose is to compare case studies of computer technology use at two rural elementary schools across two international settings. This study uses the Social Construction of Technology (SCOT) theory to guide this comparative investigation of how elementary school teachers and students in East Texas and South Asia construct meaning for computer technology. Building off of SCOT theory, the article also introduces the term, "sociotechnical narratives" as part of the analysis of the meaningful descriptions of ways that social groups use tools in relationship to their wider social context. The article found that even though the two settings, East Texas and Rural Karnataka, are about as far apart geographically as they are culturally, similar sociotechnical narrative emerged. The sociotechnical narrative includes: (1) A shared hope in the opportunity and possibilities with computer technology, (2) the development of literacy skills, and (3) similarity in knowledge tasks for the future. The study's comparative research design provides greater depth in analyzing the meaning and uses for computer technology among students and teachers in rural, high-poverty areas across international contexts.
Citation
Byker, E. (2014). Sociotechnical Narratives in Rural, High-Poverty Elementary Schools: Comparative Findings from East Texas and South India. International Journal of Education and Development using ICT, 10(2), 29-40. Open Campus, The University of the West Indies, West Indies. Retrieved January 18, 2020 from https://www.learntechlib.org/p/147463/.
Keywords
References
View References & Citations Map
Advani, S. (2009). Schooling and the national imagination: Education, English, and the Indian modern. New Delhi: Oxford University Press.
Ale, K., & Chib, A. (2011). Community factors in technology adoption in primary education: perspectives from rural India. Information Technologies& International Development, 7(4).
Altheide, D., & Johnson, J. (1994), Criteria for assessing interpretive validity in qualitative research. In N. Denzin and Y. Lincoln (Eds.), Handbook of qualitative research (485-499). Thousand Oaks, CA: Sage.
Bijker, W. (1995). Of bicycles, bakelites, and bulbs: Toward a theory of sociotechnical change. Cambridge, MA: MIT Press.
Bijker, W. (2010). How is technology made? That is the question! Cambridge Journal of Economics, 34(1), 63-76.
Byker, E. (2012). The Bangalore challenge: Case studies of the social construction of technology (Doctoral dissertation). Michigan State University, East Lansing, MI.
Buckingham, D. (2007). Beyond technology: Children's learning in the age of digital culture. Cambridge, UK: Polity Press.
Cuban, L. (2001). Oversold and underused: Computers in the classroom. Cambridge, MA: Harvard University Press.
Ertmer, P.A., Ottenbreit-Leftwich, A.T., Sadik, O., Sendurur, E., & Sendurur, P. (2012). Teacher beliefs and technology integration practices: A critical relationship. Computers& Education, 59(2), 423-435.
Geertz, C. (1973). The interpretation of cultures: Selected essays. New York: Basic Books.
Geertz, C. (1992). Local knowledge and its limits: Some obiter dicta. Yale Journal of Criticism, 5(2), 129-135.
Glaser, B., & Strauss, A. (1967). The discovery of grounded theory: Strategies for qualitative research. Chicago: Aldine Publishing.
Howley, A., Wood, L., & Hough, B. (2011). Rural elementary school teachers' technology integration. Journal of Research in Rural Education, 26(9), 1-13.
Kim, C., Kim, M.K., Lee, C., Spector, J.M., & DeMeester, K. (2013). Teacher beliefs and technology integration. Teaching and Teacher Education, 29, 76-85.
Kumar, K. (1989). Social character of learning. New Delhi: Sage.
Kumar, K. (2010). Quality in education: competing concepts. Contemporary Education Dialogue, 7(1), 7-18.
Law, N., Pelgrum, W.J. & Plomp, T. (2008). Pedagogy and ICT use in schools around the world: Findings from the IEA SITES 2006 study. Hong Kong: Springer and Comparative Education Research Center.
Light, D. (2010). Multiple factors supporting the transition to ICT-rich learning environments: The Intel® Teach Essentials Course and changing teacher practice in India, Turkey, and Chile. International Journal of Education and Development using ICT, 6(4), 39-51.
Mattingly, C. (1991). Narrative reflections on practical actions: Two learning experiments in reflective storytelling. In D.A. Schön (Ed.), The reflective turn: Case studies in and on educational practice, (235–257). New York: Teachers College Press.
Miles, M.B. & Huberman, A.M. (1994). Qualitative data analysis (2nd ed.). Thousand Oaks, CA: Sage. Organisation for Economic Co-operation and Development [OECD](2010). Educational research and innovation the nature of learning: Using research to inspire practice. Paris, France: OECD Publishing. Retrieved from: http://www.oecd.org/edu/ceri/50300814.pdf
Pal, J. (2009). My child will be respected: Parental perspectives on computers and education in rural India. Information Systems Frontiers, 11(2).
Pinch, T.J., & Bijker, W.E. (1984). The social construction of facts and artifacts: or how the sociology of science and the sociology of technology might benefit each other. Social Studies of Science, 14(3), 399-441.
Rozan, A., Zaidi, M., Mikami, Y., Bakar, A., Zaki, A., & Vikas, O. (2006). Multilingual ICT education in cyberspace. Information for Development (i4d) Magazine, 4(6), 19-20.
Selwyn, N. (2002). Telling tales on technology: Qualitative studies of technology and education. Burlington, VT: Ashgate.
Selwyn, N. (2010). Looking beyond learning: Notes towards the critical study of educational technology. Journal of Computer Assisted Learning, 26(1), 65-73.
Staples, A, Pugach, M., & Himes, D. (2005). Rethinking the technology integration challenge: Cases from three urban elementary schools. Journal of Research on Technology in Education, 37(3), 281-307.
Van Maanen, J. (1988). Tales of the field: On writing ethnography. Chicago, IL: University of Chicago Press.
Walsham, G. (2010). ICTs for the broader development of India: An analysis of the literature. Electronic Journal of Information Systems in Developing Countries, 41(4), 1-20.
Yin, R. (2008). Case study research: Design and methods (4th ed.). Thousand Oaks, CA: Sage.
Zimmerman, C. (2007). The development of scientific thinking skills in elementary and middle school. Developmental Review, 27, 172-223
These references have been extracted automatically and may have some errors. Signed in users can suggest corrections to these mistakes.
Suggest Corrections to References