You are here: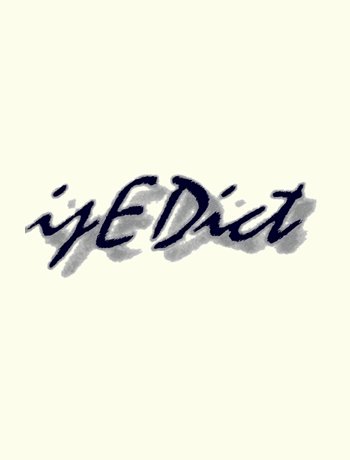 Sustaining a Nepali Telecenter: An Ethnographic Study Using Activity Theory
ARTICLE
Jeffrey Lee, Azusa Pacific University ; Paul Sparks, Pepperdine University
IJEDICT Volume 10, Number 2, ISSN 1814-0556 Publisher: Open Campus, The University of the West Indies, West Indies
Abstract
While advances have made it possible for the average Nepali to access mobile phones, computers, and digital cameras, barriers continue to impede access. Like other governments, Nepal responded in 2004 by creating about 80 telecenters to push sustainable technology to its people. Five years later, most telecenters struggle with sustainability. This ethnographic study explores tensions youth face when using a telecenter located in Sankhu, Nepal, a Newari village 20 kilometers southeast of Kathmandu. To understand the complex tensions, an ethnographic approach was adopted as the method for data collection. Given the nature of the problem, Activity Theory was used as a framework for analyzing and understanding the tensions. Tensions are categorized in order of frequency as they appeared in the data. Major tensions included gender norms, generational distrust, lack of awareness, and funding. Moderate tensions included lack of training and time. Minor tensions were location, power, and connectivity.
Citation
Lee, J. & Sparks, P. (2014). Sustaining a Nepali Telecenter: An Ethnographic Study Using Activity Theory. International Journal of Education and Development using ICT, 10(2), 41-62. Open Campus, The University of the West Indies, West Indies. Retrieved October 21, 2020 from https://www.learntechlib.org/p/147459/.
Keywords
References
View References & Citations Map
Burchett, C. (2007). Peoples of Nepal, Newar. Varanasi, India: Pilgrims.
Castells, M. (2004). The power of identity. Malden, MA: Blackwell.
Center for Activity Theory and Developmental Work Research (2009). The activity system. Retrieved from http://www.edu.helsinki.fi/activity/pages/chatanddwr/activitysystem/
One Laptop Per Child. (2007). OLPC. Retrieved from http://laptop.org/en/index.shtml
Creswell, J. (2003). Research design: Qualitative, quantitative and mixed methods approaches (Second Edition). Lincoln, NE: University of Nebraska.
Cummings, J. (2007). An activity theory analysis of three instructors' knowledge about teaching writing in a pre-university English-for-academic-purposes course: Teacher mind as mediated action. (Doctoral Dissertation), Univeristy of Toronto, Toronto, Canada.
Engestrom, Y., Lompscher, J., & Ruckriem, G. (2005). Putting activity theory to work. International Cultural-historical Human Sciences, 13.
Floridi, L. (2001). Information ethics: An environmental approach to the digital divide. Philosophy in the Contemporary World, 9(1), 1-7.
Gregson, J., & Upadhaya, G. (2000). Breathing the thin air of cyberspace: Global knowledge and the Nepal context. Paper presented at meeting of Towards a South Asia Knowledge Network, Vigyan Bhawan, New Delhi India.
Hafkin, N., & Taggart, N. (2007). Gender, information technology, and developing countries: An analytic study. Washington, DC: WID Office USAID.
High Level Commission for Information Technology (2004). A factbook on information and communications technology sector of Nepal. Kathmandu, Nepal: His Majesty's Government of Nepal.
High Level Commission for Information Technology. (2007). HLCIT newsletter ICTs for development and growth (Vol. 6). Kathmandu, Nepal.
Huerta, E., & Sandoval-Almazan, R. (2007). Digital literacy: Problems faced by telecenter users in Mexico. Information Technology for Development, 13(3), 15.
Lee, J. (2004). CDN field notes. Kathmandu, Nepal: Community Development Network.
Lee, J. (2005). CDN field notes. Kathmandu, Nepal: Community Development Network. Lee, J. [Interviewer] & Bhattarai, M [Interviewee]. (2009a, July 11, 2009). Telecenter Interview. Interview Transcript.
Massachusetts Institute of Technology. (2007, February 13). Mission: Provide children around the world with new opportunities to explore. Retrieved from http://laptop.media.mit.edu/vision/mission/
McConnell, S. (2001). Telecentres around the world: Issues to be considered and lessons learned. Bangkok, Thailand: CIDA's Canada-Thai Telecentre Project. IJEDICT
Mokhtarian, P., & Ravikumar, M. (2002). Patterns of telecemmuting engagement and frequency: A cluster analysis of telecenter users. Prometheus, 20(1), 18.
Patton, M. (2002). Qualitative research & Evaluation methods. Thousand Oaks, CA: Sage.
Pradhan, J., & Metcalfe, M. (2002). Information technology in Nepal: What role for the government. Adelaide, Australia: University of South Australia.
Rajalekshmi, K. (2007). Information technologies and international development. The Guide To Computing Literature, 4(1), 19-35.
Rennie, F. (2007). The development of distributed learning techniques in Bhutan and Nepal. International Review of research in Open and Distance Learning, 8(1), 1-11.
Robinson-Pant, A. (2004). Education for women: Whose values count? Gender and Education, 16(4), 16.
Spradley, J. (1979). The ethnographic interview. Fort Worth, TX: Holt, Rinehart and Winston.
United Nations (2007). The United Nations Youth Agenda. Retrieved from http://www.un.org/esa/socdev/unyin/agenda.htm.
US Department of State. (2000). 2000 country reports on human rights practices. Retrieved October 17, 2008 from http://www.state.gov/j/drl/rls/hrrpt/2000/
Van Maanen, J. (1988). Tales of the field: On writing ethnography. Chicago, IL: University of Chicago Press.
Wallace, N. (2007). Using cultural-historical activity theory to examine the praxis of teachers in a middle school site embedded professional development model (Doctoral Dissertation), Pepperdine University, Malibu, CA.
Whelpton, J. (2005). A history of Nepal. Cambridge, MA: Cambridge Press.
Wilson, J. (2008). Activity-system analysis of a highly effective first grade teacher and her students (Doctoral Disseration). University of Nevada Reno, Reno, Nevada.
Wood, J. (2006). Leaving Microsoft to change the world. New York, NY: Harper Collins. Copyright for articles published in this journal is retained by the authors, with first publication rights granted to the journal. By virtue of their appearance in this open access journal, articles are free to use, with proper attribution, in educational and other non-commercial settings. Original article at: http://ijedict.dec.uwi.edu/viewarticle.php?id=1771
These references have been extracted automatically and may have some errors. Signed in users can suggest corrections to these mistakes.
Suggest Corrections to References