You are here: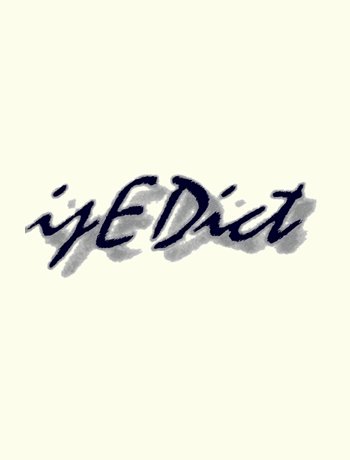 ICT-based, cross-cultural communication - a methodological perspective
ARTICLE
Niels Larsen, Kijani Institute, Denmark ; Maria Bruselius-Jensen, Dina Danielsen, Steno Health Promotion Center, Gentofte, Denmark ; Rachael Nyamai, Parliament of Kenya, The National Assembly ; James Otiende, Kenyatta University ; Jens Aagaard-Hansen, Steno Health Promotion Center, Gentofte, Denmark
IJEDICT Volume 10, Number 1, ISSN 1814-0556 Publisher: Open Campus, The University of the West Indies, West Indies
Abstract
The article discusses how cross-cultural communication based on information and communication technologies (ICT) may be used in participatory health promotion as well as in education in general. The analysis draws on experiences from a health education research project with grade 6 (approx. 12 years) pupils in Nairobi (Kenya) and Copenhagen (Denmark) addressing the topic of physical activity in everyday life. The article outlines a sequence of educational events (the Cross-Cultural Communication (3C) model) comprising exchange of letters, recording and exchange of films and Skype communication sessions interchanging with reflection sessions in the classes. The educational rationale for using cross-cultural communication is that meeting the unfamiliar (different children, cultures, schools and contexts) leads to curiosity and reflection about one's own situation; and subsequently that reflectivity builds action competence. In the present case study, 3C was used as a means of health promotion, but the approach may be used in relation to almost any topic. The 3C model is discussed in relation to theories of co-learning, knowledge guiding and sharing and genuine participation. The article discusses methodological potentials and challenges.
Citation
Larsen, N., Bruselius-Jensen, M., Danielsen, D., Nyamai, R., Otiende, J. & Aagaard-Hansen, J. (2014). ICT-based, cross-cultural communication - a methodological perspective. International Journal of Education and Development using ICT, 10(1),. Open Campus, The University of the West Indies, West Indies. Retrieved October 6, 2022 from https://www.learntechlib.org/p/147450/.
Keywords
References
View References & Citations Map
Aduwa-Ogiegbaen, S.E. & Iyamu, E.O.S. (2005) Using Information and Communication Technology in Secondary Schools in Nigeria: Problems and Prospects. Educational Technology & Society, 8(1), 104 – 112.
Botha, A., Vosloo, S., Kuner, J. & Van den Berg, M. (2009) Improving Cross-Cultural Awareness and Communication through Mobile Technologies. International Journal of Mobile and Blended Learning, 1(2), 39-53.
Breiting, S. (2008) Mental Ownership and Participation for Innovation in Environmental Education and Education for Sustainable Development. In Reid, A, Jensen, B.B., Nikel, J. &
Burleigh, M. & Weeg, P. (1993) KIDLINK: a challenging and safe place for children across the world: Thousands of children around the world are exchanging ideas on current issues through KIDLINK – an electronic conferencing system for kids. Information Development, 9(3), 147-154.
Currie, C., Zanotti, C., Morgan, A., Currie, D., de Looze, M., Roberts, C., Samdal, O., Smith,O.R.F. & Barnekow, V. (eds.) (2012) Social determinants of health and well-being among young people. Health Behaviour in School-aged Children (HBSC) study: international report from the 2009/2010 survey. Copenhagen, WHO Regional Office for Europe (Health Policy for Children and Adolescents, No.6).
Daws, J.E. (2005) Teachers and students as co-learners: possibilities and problems. Journal of Educational Enquiry, 6(1), 110-125. ETwinning http://www.etwinning.net/en/pub/index.htm
Glasser, H. (2007) Minding the gap: The role of social learning in linking our stated desire for a sustainable world to our everyday actions and policies. In Arjen E.J. & Wals (ed.): Social Learning – towards a sustainable world, Wageningen Academic: The Netherlands. Pp. 35-63.
Hart, R.A. (2008) Stepping Back from "The Ladder": Reflections on a Model of Participatory Work with children. In: Reid, A., Jensen, B.B., Nikel, J. & Simovska, V. (eds.) Participation and Learning. Perspectives on Education and the Environment, Health and Sustainability. Springer: Germany. IEARN: http://www.iearn.org (accessed 28 February 2013).
Jensen, B.B., Larsen, N., Simovska, V. & Holm, L.G. (2005) Young people want to be part of the answer: Young Minds as an educational approach to involve schools and students in national environmental and health action plans. Copenhagen: World Health Organization Regional Office for Europe. Phønix Print: Copenhagen.
Katitia, M.D. (2012) The Role of ICT integration into classroom in Kenya. A literature review. Teacher Service Commission. Academia EDU: Nairobi.
Law, D.M. (2011) The Co-Learning Approach to Capacity-Building and Training for Security Sector Reform Practitioners. Journal of Security Sector Management. 8(3), 1-10.
Ocholla, D.N. (2003) An overview of Information and Communication Technologies (ICT). In LIS schools of Eastern and Southern Africa. Education for Information 21, 181 – 194. IOS Press: Amsterdam.
Rogoff, B. (1990) Apprenticeship in Thinking. Cognitive Development in Social Context. Oxford University Press: New York.
Simovska, V. & Jensen, B.B. (2003) Young-minds.net/ lessons learnt: Student participation, action and cross-cultural collaboration in a virtual classroom. Danish University of Education Press: Copenhagen.
Sherman, J & Muehlhoff, E. (2007) Developing a nutrition and health education program for primary schools in Zambia. Journal of nutrition, education and behavior. 39(6), 335-42.
Simovska, V., Jensen, B.B., Carlsson, M., & Albeck, C. (2006) Towards a healthy and balanced growing up: children and adults taking action together. Methodological guidebook. Barcelona: P.A.U. Education.
Simovska, V. (2009) Participation og læring for sundhedsfremme: et sociokulturelt perspektiv [Participation and learning for health promotion: a socio-cultural perspective]. In: Carlsson, M., Simovska, V. & Jensen, B.B. (eds.) Sundhedspædagogik og sundhedsfremme. Teori, forskning og praksis. Aarhus University Press: Aarhus. The Global Experience http://www.theglobalexperience.org
UN (2003) Information and Communication Technology Development Indices. United Nations Conference on Trade and Development. UNCTAD/ITE/IPC/2003/1. United Nations: New York and Geneva.
UNDP (2001) Making new technologies work for human development. Human Development Report 2001: United Nations Development Programme: New York.
Vygotsky, L.S. (1978) Mind in Society: The Development of Higher Psychological Processes. (Cole, M., John-Steiner, V., Scribner, S. & Souberman, E. (Eds.). Harvard University Press: Cambridge, Mass. 120 IJEDICT
WHO (2005) Preventing Chronic Diseases – a vital investment. WHO: Geneva.
These references have been extracted automatically and may have some errors. Signed in users can suggest corrections to these mistakes.
Suggest Corrections to References