You are here: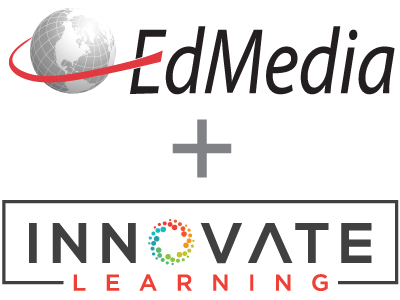 'Cognitive realism' in online authentic learning environments
PROCEEDINGS
Jan Herrington, Ron Oliver, Edith Cowan University, Australia ; Tom Reeves, University of Georgia, United States
EdMedia + Innovate Learning, in Honolulu, Hawaii, USA ISBN 978-1-880094-48-8 Publisher: Association for the Advancement of Computing in Education (AACE), Waynesville, NC
Abstract
The development of virtual reality and advanced computer applications have meant that realistic creations of simulated environments are now possible. Such simulations have been used with to great effect in training in the military, air force, and in medical training. But how realistic do problems need to be in education for effective learning to occur? Some authors and researchers argue that problems should be real, or that simulations should have ultra-realistic physical similarity to an actual context. This paper proposes that physical verisimilitude to real situations is of less importance in learning than 'cognitive realism', provided by immersing students in engaging and complex tasks. The paper presents a description of the theory and research that provide the foundations for this approach. Examples of courses employing cognitive, rather than physical, realism will be presented together with the views of teachers, authors and instructional designers.
Citation
Herrington, J., Oliver, R. & Reeves, T. (2003). 'Cognitive realism' in online authentic learning environments. In D. Lassner & C. McNaught (Eds.), Proceedings of ED-MEDIA 2003--World Conference on Educational Multimedia, Hypermedia & Telecommunications (pp. 2115-2121). Honolulu, Hawaii, USA: Association for the Advancement of Computing in Education (AACE). Retrieved May 26, 2022 from https://www.learntechlib.org/primary/p/14158/.
Keywords
References
View References & Citations Map
Alessi, S. (1988). Fidelity in the design of instructional simulations. Journal of Computer-Based Instruction, 15(2), 40-47.
Barab, S.A., Squire, K.D., & Dueber, W. (2000). A co-evolutionary model for supporting the emergence of authenticity. Educational Technology Research and Development, 48(2), 37-62.
Bottge, B.A., & Hasselbring, T.S. (1993). Taking word problems off the page. Educational Leadership, 50 (7), 36-38. Bransford, J.D., Sherwood, R.D., Hasselbring, T.S., Kinzer, C.K., & Williams, S.M. (1990a). Anchored instruction: Why we need it and how technology can help. In D. Nix & R. Spiro (Eds.), Cognition, education and multimedia: Exploring ideas in high technology (pp. 115-141). Hillsdale, NJ: Lawrence Erlbaum.
Cronin, J.C. (1993). Four misconceptions about authentic learning. Educational Leadership, 50(7), 78-80.
Duchastel, P.C. (1997). A Web-based model for for university instruction. Journal of educational technology systems, 25(3), 221-228.
Gordon, R. (1998). Balancing real-world problems with real-world results. Phi Delta Kappan, 79, 390-393.
Greenhalgh, M. (2002). Learning art history in context. The Journal of Education, Community and Values: Interface on the Internet, 2(6), 1-14. Online journal: http://www.bcis.pacificu.edu/journal/2002. Herrington, J., & Herrington, A. (1998). Authentic assessment and multimedia: How university students respond to a model of authentic assessment. Higher Education Research and Development, 17(3), 305-322.
Kay, A. (1991). Computers, networks and education. Available: http://www.artmuseum.net/w2vr/archives/Kay.html.
Lebow, D., & Wager, W.W. (1994). Authentic activity as a model for appropriate learning activity: Implications for emerging instruct ional technologies. Canadian Journal of Educational Communication, 23 (3), 231-144.
Macedonia, M.R., & Rosenbloom, P.S. (2001). Entertainment technology and virtual environments for training and education. In M. Devlin, R. Larson , & J. Meyerson (Eds.), The internet and the university: 2000 forum (pp. 79-95). Boulder, CO: EduCause.
McLellan, H. (1991). Virtual environments and situated learning. Multimedia Review, 2(3), 30-37.
Miles, M.B., & Huberman, A.M. (1994). Qualitative data analysis: An expanded sourcebook (2nd. Ed.). Thousand Oaks, CA: Sage.
Murray, C., & Cox, C. (1989). Apollo: The race to the moon. New York: Simon and Schuster.
Myers, S. (1993). A trial for Dmitri Karamazov. Educational Leadership, 50(7).
Oliver, R., & Omari, A. (1999). Using onlin e technologies to support problem based learning: Learners responses and perceptions. Australian Journal of Educational Technology, 15 (158-79).
Rabkin, M.T. (2002). Patient simulators: Is it real or is it ultrasim? Prospective, 1(3), Available: http://www.bidmc.harvard.edu/prospective/vol1/ver3/sims.asp. Reeves, T.C., & Okey, J.R. (1996). Alternative assessment for constructivist learning environments. In B.G. Wilson (Ed.), Constructivist learning environments: Case studies in instructional design (pp. 191-202). Englewood Cliffs, NJ:
Steketee, C. (2002). Students' perceptions of cognitive tools and distributed learning environments. In A. Goody, J. Herrington, & M. Northcote (Eds.), Quality conversations: Research and Development in Higher Educ ation, Volume 25 (pp. 626-633). Jamison, ACT: HERDSA.
Sternberg, R.J., Wagner, R.K., & Okagaki, L. (1993). Practical intelligence: The nature and role of tacit knowledge in work and at school. In J.M. Puckett & H.W. Reese (Eds.), Mechanisms of everyday cognition (pp. 205-227). Hillsdale, NJ:
Young, M.F., & McNeese, M. (1993). A situated cognition approac h to problem solving with implications for computerbased learning and assessment. In G. Salvendy & M.J. Smith (Eds.), Human-computer interaction: Software and hardware interfaces. New York: Elsevier Science Publishers.
These references have been extracted automatically and may have some errors. Signed in users can suggest corrections to these mistakes.
Suggest Corrections to References
Cited By
View References & Citations Map
Donna Feledichuk, Portage College/University of Calgary, Canada

E-Learn: World Conference on E-Learning in Corporate, Government, Healthcare, and Higher Education 2009 (Oct 26, 2009) pp. 254–259
These links are based on references which have been extracted automatically and may have some errors. If you see a mistake, please contact info@learntechlib.org.