You are here: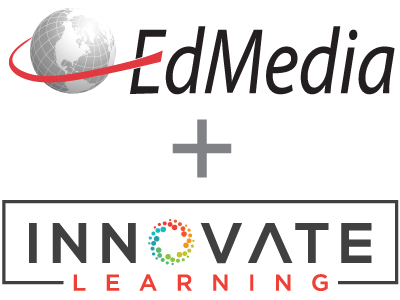 Logging on for their 'third shift': Mature age women learning online
PROCEEDINGS
EdMedia + Innovate Learning, in Honolulu, Hawaii, USA ISBN 978-1-880094-48-8 Publisher: Association for the Advancement of Computing in Education (AACE), Waynesville, NC
Abstract
Recent research has revealed gender related differences in the use of online learning technologies in higher education associated. Given that traditional learning approaches have been shown to inhibit the experience of women and the promise of information and communication technologies (ICTs) to offer an equitable alternative for women, this research examines the experiences of women in online learning. The study adopts a qualitative approach, collecting data from sources such as semi-structured interviews and both face-to-face and online focus groups. It aims to contribute to the knowledge base of ICTs in higher education from the perspective of gender issues in asynchronous communication. The study is unique in that it not only focuses on the learning experience of students in higher education, but particularly examines the perspectives of women who are mature-aged and based in rural Australia. This brief paper reports on the background to the study and the progress to date.
Citation
Meyers, W., Bennett, S. & Lysaght, P. (2003). Logging on for their 'third shift': Mature age women learning online. In D. Lassner & C. McNaught (Eds.), Proceedings of ED-MEDIA 2003--World Conference on Educational Multimedia, Hypermedia & Telecommunications (pp. 1605-1607). Honolulu, Hawaii, USA: Association for the Advancement of Computing in Education (AACE). Retrieved December 5, 2021 from https://www.learntechlib.org/primary/p/14050/.
Keywords
References
View References & Citations Map
Barraket, J., Payne, A., Scott, G., & Cameron, L. (2000). Equity and the Use of Communications technology in Higher Education: a UTS Case Study. Canberra: Department of Education, Science and Training.
Bennett, S., Harper, B., Hedberg, J., & Lockyer, L. (2001). Towards sustainability: Issues in on-line education and training in the Australian VET sector. In M.J. Mahony, D. Roberts, & A. Gofers (Eds.), Education Odyssey 2001: Continuing the journey through adaptation and innovation– Collected papers form the 15th Biennial Forum of the Open and Distance Learning Association of Australia (CD-ROM). Sydney, Australia: Open and Distance Learning Association of Australia.
Belanger, M. (1999). The Social Impacts of Information and Communication Technologies. Paper presented at the Ed-Media, Canada. Blum, K. (1999a). Gender Differences in Asychronous Learning in Higher Education: Learning Styles, Participation Barriers and Communication Patterns. Journal of Asynchronous Learning Networks, 3 (1), 46-67.
Conlon, T. (2000). Visions of Change: information technology, education and postmodernism. British Journal of Educational Technology, 31(2), 109-116.
Cunningham, S., Tapsall, S., Ryan, Y., Stedman, L., Bagdon, K., & Flew, T. (1998). New Media and Borderless Education: A Review of the Convergence between Global Media Networks and Higher Education Provision. Canberra : Department of Employment, Education, Training and Youth Affairs.
Glesne, C., & Peshkin, A. (1992). Becoming qualitative researchers: An introduction. New York: Longman.
Gunn, D.C., French, S., Macleod, H., McSporran, M., & Conole, G. (2002). Gender Issues in Computer Supported Learning: University of Auckland.
Haddon, L. (1997). New Dimensions of Social Exclusion in a Telematic Society. Paper presented at the ACTS-FAIR.
Harasim, L., Hiltz, S.R., Teles, L., & Turoff, M. (1995). Learning networks: A field guide to teaching and learning online. Cambridge, Massachusetts: The MIT Press.
Herring, S. (1997). Gender and Democracy in Computer Mediated Communication, Computerization and Controversy.
Herring, S. (1999). The Rhetorical Dynamics of Gender Harassment On-line. The Information Society, 15, 151-167.
Kramarae, C. (2001). The third shift: Women learning online. Washington, DC: American Association of University Women Educational Foundation.
McSporran, M., & Young, S. (2001). Does gender matter in online learning? Association of Learning Technology Journal, 9 (2), 3-15.
Richardson, H., & French, S. (2000). Education On-line: What's in it For Women? Paper presented at the Women, Work and Computerization: Charting a Course to the Future, Vancouver BC.
Stake, R.E. (1995). The art of case study research. Thousand Oaks, CA: Sage.
These references have been extracted automatically and may have some errors. Signed in users can suggest corrections to these mistakes.
Suggest Corrections to References