You are here: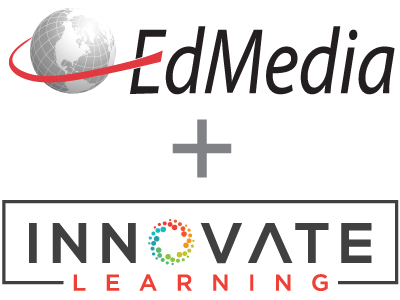 A Framework to Promote Learning and Generic Skills
PROCEEDINGS
Joe Luca, Ron Oliver, Edith Cowan University, Australia
EdMedia + Innovate Learning, in Honolulu, Hawaii, USA ISBN 978-1-880094-48-8 Publisher: Association for the Advancement of Computing in Education (AACE), Waynesville, NC
Abstract
Increasingly, higher education institutions are being pressured by industry, government and funding authorities to better prepare students for the workplace with content specific knowledge as well as professional skills such as communication skills, collaboration skills, leadership, problem solving, time management and a range of others. This paper describes an instructional model based on three key teaching and learning strategies, used in combination with web delivery system designed to help promote deep and meaningful learning, as well as generic skill development. A quantitative evaluation was undertaken in an implementation of the model in a university course.
Citation
Luca, J. & Oliver, R. (2003). A Framework to Promote Learning and Generic Skills. In D. Lassner & C. McNaught (Eds.), Proceedings of ED-MEDIA 2003--World Conference on Educational Multimedia, Hypermedia & Telecommunications (pp. 1588-1595). Honolulu, Hawaii, USA: Association for the Advancement of Computing in Education (AACE). Retrieved October 24, 2019 from https://www.learntechlib.org/primary/p/14047/.
Keywords
References
View References & Citations Map
Australian Council for Educational Research. (2000). Graduate Skills Assessment. Canberra: Department of Education, Training and Youth Affairs.
Australian National Training Authority. (1998). Australia's national strategy for vocational education and training 1998-2003. Canberra: Commonwealth of Australia.
Barab, S.A., Squire, K.D., & Dueber, W. (2000). A co-evolutionary model for supporting the emergence of authenticity. Educational Technology Research and Development, 48(2), 37-62.
Bennett, N., Dunne, E., & Carre, C. (1999). Patterns of core and generic skill provision in higher education. Higher Education, 37(1), 71-93.
Biggs, J. (1999). Teaching for quality learning at university. Buckingham: Open University Press.
Boekaerts, M. (1997). Self-Regulated Learning: A new concept embraced by researchers, policy makers, educators, teachers, and students. Learning and Instruction, 7 (2), 161-186.
Brown, J.S., Collins, A., & Duguid, P. (1989). Situated cognition and the culture of learning. Educational Researcher, 18(1), 32-42.
Candy, P., Crebert, G., & O'Leary, J. (1994). Developing lifelong learners through undergraduate education. Canberra: Australian Government Publishing Service.
Carnevale, A., Gainer, L., & Meltzer, A. (1991). Workplace basics: The essential skills employers want. San Francisco, CA.: Jossey-Bass.
Cognition and Technology Group at Vanderbilt. (1993). Anchored instruction and situated cognition revisited. Educational Technology, 33(3), 52-70.
Coldrake, P. (1998). A view of learning for life. Higher Education Research and Development, 17(1), 127-132.
Corno, L. (1994). Student volition and education: Outcomes, influences, and practice. In B.J. Zimmerman (Ed.), Se l f-regulation of learning and performance: Issues and educational applications. Hillsdale, NJ: Erlbaum.
Dart, B. (1998). Teaching for improved learning in small classes. In G. Boulton-Lewis (Ed.), Teaching and learning in higher education (pp. 222-249). Melbourne: The Australian Concil for
Erhaut, M. (1994). Developing professional knowledge and competence. London: The Falmer Press.
Hager, P., Moy, J., & Gonczi, A. (1997). Piloting the key competencies in Australian vocational education and training sector and workplaces. Sydney: NSW Department of Training and Education C0-ordination.
Jonassen, D.H. (1996). Computers as mindtools for schools. Engaging critical thinking (Second ed.). Upper Saddle River: Merrill.
Loughram, J. (1996). Developing reflective practice: Learning about teaching and learning through modelling. London: Falmer Press.
Mayer, E. (1992). Employment-related key competencies: a proposal for consultation. Melbourne: Australian Government Publishing Service.
Miles, C., & Grummon, P. (1996). WORKING: Assessing skills, habits, and style. New Jersey: Prentice Hall.
National Board of Employment Education and Training. (1996). Changing context, moving skills: Generic skills in the context of credit transfer and the recognition of prior learning. Canberra: Australian Government Publishing Service.
Oliver, R., & Herrington, J. (2001). Teaching and learning online: A beginner's guide to e-learning and eteaching in higher education. Perth, Western Australia: Centre for Research in Information Technology and Communications, Edith Cowan Universit y.
Oliver, R., & McLoughlin, C. (1999). Using Web and problem-based learning environments to support the development of key skills. In J. Winn (Ed.), ASCILITE 99 Responding to Diversity. Brisbane: Queensland University of Technology.
Pressley, M. (1995). More about the development of self-regulation: Complex, long-term, and thoroughly social. Educational Psychologist, 30(4), 207-212.
Ramsden, P. (1992). Learning to teach in higher education. London & New York: Routledge.
Resnick, L. (1987). Learning in school and out. Educational Researcher, 16(9), 13-20.
Secretary's Commission on Achieving Necessary Skills. (1991). What work requires of schools: A SCANS report for America 2000. Washington, DC: U.S. Department of Labor.
Taylor I (1997) Developing learning in professional education Society for Research into Higher Education and Open Univ ersity Press, Buckingham.
These references have been extracted automatically and may have some errors. Signed in users can suggest corrections to these mistakes.
Suggest Corrections to References