You are here: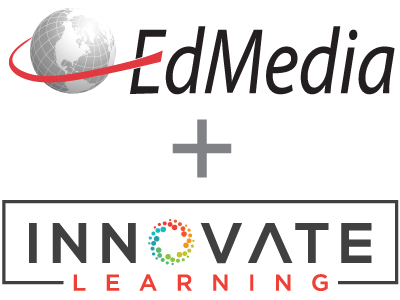 Moodle: Using Learning Communities to Create an Open Source Course Management System
PROCEEDINGS
Martin Dougiamas, Peter Taylor, National Key Centre for Science and Mathematics Education, Australia
EdMedia + Innovate Learning, in Honolulu, Hawaii, USA ISBN 978-1-880094-48-8 Publisher: Association for the Advancement of Computing in Education (AACE), Waynesville, NC
Abstract
This paper summarizes a PhD research project that has contributed towards the development of Moodle - a popular open-source course management system (moodle.org). In this project we applied theoretical perspectives such as "social constructionism" and "connected knowing" to the analysis of our own online classes as well as the growing learning community of other Moodle users. We used the mode of participatory action research, including techniques such as case studies, ethnography, learning environment surveys and design methodologies. This ongoing analysis is being used to guide the development of Moodle as a tool for improving processes within communities of reflective inquiry. At the time of writing (April 2003), Moodle has been translated into twenty-seven languages and is being used by many hundreds of educators around the world, including universities, schools and independent teachers.
Citation
Dougiamas, M. & Taylor, P. (2003). Moodle: Using Learning Communities to Create an Open Source Course Management System. In D. Lassner & C. McNaught (Eds.), Proceedings of ED-MEDIA 2003--World Conference on Educational Multimedia, Hypermedia & Telecommunications (pp. 171-178). Honolulu, Hawaii, USA: Association for the Advancement of Computing in Education (AACE). Retrieved March 24, 2023 from https://www.learntechlib.org/primary/p/13739/.
Keywords
References
View References & Citations Map
Amundsen, C. (1993). The evolution of theory in distance education. In D. Keegan (Ed.), Theoretical principles of distance education. London: Routledge.
Belenky, M.F., Clinchy, B.M., Goldberger, N.R., & Tarule, J.M. (1986). Women's Ways of Knowing: The Development of Self, Voice, and Mind. New York: Basic Books, Inc.
Bonk, C.J., & Cunningham, D.J. (1998). Searching for learner-centered, constructivist, and sociocultural components of collaborative educational learning tools. In C.J. Bonk& K.S. Kim (Eds.), Electronic collaborators: learner-centered technologies for literacy, apprenticeship, and discourse (pp. 25-50).
Carter, A. (1999). The Programmers Stone. Retrieved 5th May, 2002, from http://www.melloworld.com/Reciprocality/r0/
Collison, G., Elbaum, B., Haavind, S., & Tinker, R. (2000). Facilitating Online Learning: Effective Strategies for Moderators. Madison: Atwood Publishing.
Cook, J. (2001). The Role of Dialogue in Computer-Based Learning and Observing Learning: An Evolutionary Approach to Theory. Journal of Interactive Media in Education, 2001(Theory for Learning Technologies).
Denzin, N.K., & Lincoln, Y.S. (2000). The handbook of qualitative research (2nd ed.). Thousand Oaks, Calif.: Sage Publications.
Ernest, P. (1995). The One and the Many. In L.P. Steffe & J. Gale (Eds.), Constructivism in education (pp. 459 DASHDASH
Galotti, K.M., Clinchy, B.M., Ainsworth, K., Lavin, B., & Mansfield, A.F. (1999). A New Way of Assessing Ways of Knowing: The Attitudes Towards Thinking and Learning Survey (ATTLS). Sex Roles, 40 (9/10), 745-766.
Galotti, K.M., Reimer, R.L., & Drebus, D.W. (2001). Ways of knowing as learning styles: Learning MAGIC with a partner. Sex Roles, 44(7/8), 419-436.
Gergen, K.J. (1995). Social construction and the educational process. In L.P. Steffe & J. Gale (Eds.), Constructivism in education (pp. 17-39). Hillsdale, New Jersey: Lawrence Erlbaum.
Gilly, S. (2000). E-Moderating: The Key to Teaching and Learning Online. London: Kogan Page.
Guba, E.G., & Lincoln, Y.S. (1989). Fourth generation evaluation. Thousand Oaks, CA: Sage.
Habermas, J. (1984). The Theory of Communicative Action, Vol 1: Reason and Rationalization of Society. Cambridge, England: Polity Press.
Hine, C. (2000). Virtual Ethnography. London: Sage Publications.
Jonassen, D.H., Peck, K.L., & Wilson, B.G. (1999). Learning with technology: a constructivist perspective. Upper Saddle River, N.J.: Merrill.
Kemmis, S., & McTaggart, R. (2000). Participatory Action Research. In N.K. Denzin & Y.S. Lincoln (Eds.), Handbook of Qualitative Research (pp. 567-605). Thousand Oaks, California: Sage Publications.
Lave, J., & Wenger, E. (1991). Situated Learning: Legitimate peripheral participation. New York: Cambridge University Press.
Mason, R., & Kaye, A. (1989). Mindweave: Communication, Computers and Distance Education. Oxford: Pergamon Press.
Mezirow, J. (1991). Transformative DImensions of Adult Learning. San Francisco: Jossey-Bass.
Palloff, R.M., & Pratt, K. (1999). Building learning communities in cyberspace: effective strategies for the online classroom (1st ed.). San Francisco, CA: Jossey Bass Publishers.
Papert, S. (1991). Situating Constructionism (Preface). In I. Harel & S. Papert (Eds.), Constructionism, Research reports and essays (1985-1990) (pp. 1). Norwood, NJ.
Perens, B. (1997). The Open Source Definition, from http://www.opensource.org/docs/definition_plain.html
Raymond, E.S. (1999). The cathedral and the bazaar : musings on Linux and open source by an accidental revolutionary (1st ed.). Cambridge, Mass.: O'Reilly.
Taylor, P.C., & Maor, D. (2000). Assessing the efficacy of online teaching with the Constructivist On-Line Learning Environment Survey. Paper presented at the 9th Annual Teaching Learning Forum-Flexible Futures in Tertiary Teaching, Perth: Curtin University of Technology.
These references have been extracted automatically and may have some errors. Signed in users can suggest corrections to these mistakes.
Suggest Corrections to References