You are here: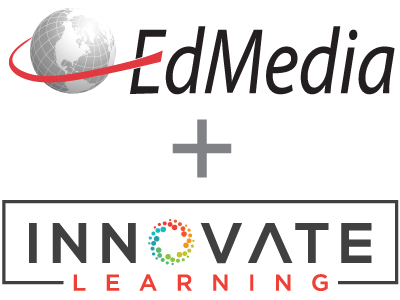 EdMedia + Innovate Learning, in Lugano, Switzerland ISBN 978-1-880094-53-2 Publisher: Association for the Advancement of Computing in Education (AACE), Waynesville, NC
Abstract
This paper presents an instructional design model for a case-based e-learning environment for teaching decision-making skills in anesthesiology. The anesthetization process is a complex and high-risk task in which critical decisions need to be made in a timely manner during dynamically changing situations. A course in anesthesiology was recently added to the dental school curriculum in South Korea. Instructors in this course are often challenged by the fact that a great amount of information needs to be delivered to the students within a very limited time. Consequently, students are often focusing on memorization of decontextualized information. Most knowledge acquired in this manner seems to remain as inert knowledge that may not be utilized in real world situations. In order to resolve this problem, we designed and are now developing a case-based e-learning environment in which students are able to build their reasoning and decision-making skills while exploring real video cases, expert reasoning processes, and just-in-time information.
Citation
Choi, I., Kim, H., Kang, J., Jung, J.W. & Clinton, G. (2004). A Case-Based E-Learning Model for Professional Education: Anesthesiology for Dental Students. In L. Cantoni & C. McLoughlin (Eds.), Proceedings of ED-MEDIA 2004--World Conference on Educational Multimedia, Hypermedia & Telecommunications (pp. 1285-1292). Lugano, Switzerland: Association for the Advancement of Computing in Education (AACE). Retrieved February 24, 2019 from https://www.learntechlib.org/primary/p/12638/.
Keywords
View References & Citations Map
References
Aamodt, A., & Plaza, E. (1994). Case-based reasoning: Foundational issues, methodological variations, and systems approaches. AI Communications, 7(1), 39-52.
Brown, A. L. (1992). Design experiments: Theoretical and methodological challenges in creating complex interventions in classroom settings. The Journal of The Learning Science, 2(2), 141-178.
Brown, J. S., Collins, A., & Duguid, P. (1989). Situated cognition and the culture of learning. Educational Researcher, 18(1), 3242.
Carlson, R. A. (1997). Experienced cognition. Mahwah, NJ: Lawrence Erlbaum Associates.
Choi, I. (2002). Effects of Peer -Challenge Support on Learning During On-Line Small Group Discussion. Unpublished Doctoral Dissertation, The Pennsylvania State University, University Park.
Choi, I., & Jonassen, D. H. (2000). Learning objectives from the perspective of the experience cognition framework. Educational Technology, 40(6), 36-40.
The Cognition and Technology Group at Vanderbilt (1990). Anchored instruction and its relationship to situated cognition. Educational Researcher, 19(6), 2-10.
Collins, A. (1992). Toward a design science of eduation. In E. Scanlon & T. O'Shea (Eds.), New directions in educational technolog y (pp . 15-22). Berlin: Springer- Verlag.
Gaba, D. M., & Howard, S. K. (1995). Situation awareness in anesthesiology. Human Factors, 37(1), 20-31.
Gaba, D. M., & DeAnda, A. (1989). The response of anesthesia trainees to simulated critical incidents. Anesthes ia and Analgesia, 68, 444-451.
Gaba, D. M., & Lee, T. (1990). Measuring the workload of the anesthesiologist. Anesthesia and Analgesia, 71, 354-361. Gery, G. J. (1991). Electronic performance support systems: How and why to remake the workplace through the strategic applicaton of technology. Tolland, MA: Gery Performance Press.
Greeno, J. G. (1997). On Claims That Answer the Wrong Questions. Educational Researcher, 26(1), 5-17.
Jonassen, D. H., Peck, K. L., & Wilson, B. G. (1999). Learning with technology: A constructivist perspective. Upper Saddle River, NJ: Prentice-Hall, Inc.
Klein, G., Calderwood, R., & Macgregor, D. (1989). Critical decision method for eliciting knowledge. IEEE Transactions on Systems, Man, and Cybernetics, 19(3), 462-472.
Orr, J. E. (1996). Talking about machiens: An ethnography of a modern job.
Schank, R. C. (1999). Dynamic memory revisited. New York: Cambridge University Press.
Spiro, R. J., Feltovich, P. J., Jacobson, M. J., & Coulson, R. L. (1992). Cognitive flexibility, constructivism, and hypertext: Random access instruction for advanced knowledge acquisition in ill-structured domains. In T. M. Duffy & D. H. Jonassen (Eds.), Constructivism and the Technology of Instruction: A Conversation (pp . 57-75). Hillsdale, New Jersey: Lawrence Erlbaum Associates, Publishers.
Wenger, E. (1998). Communities of practice : learning, meaning, and identity. Cambridge, U.K.; New York, N.Y.: Cambridge University Press.
These references have been extracted automatically and may have some errors. If you see a mistake in the references above, please contact info@learntechlib.org.