You are here: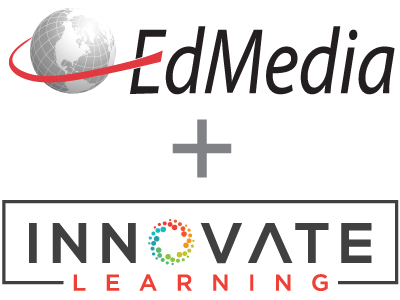 Instructional strategy for designing e-learning courses for adult learners
PROCEEDINGS
EdMedia + Innovate Learning, in Lugano, Switzerland ISBN 978-1-880094-53-2 Publisher: Association for the Advancement of Computing in Education (AACE), Waynesville, NC
Abstract
Efforts in the area of designing e-learning courses are concentrated in developing standards and specifications to govern the process. Proportional efforts need to be directed towards embedding instructional elements in the design of e-learning courses. Towards this direction an instructional strategy for designing and structuring e-learning courses appropriate for adults is proposed that is not related to any technical implementations. The strategy is based on Cisco's reusable learning object strategy and embeds several other instructional elements to provide a way of designing instructionally sound and quality e-learning courses. The strategy can be applied in workplace e-learning design and provide guidelines for instructional designers on how to prepare and design the content and context of their instruction. The strategy was applied in a project (TrainSEE) that developed e-learning courses.
Citation
Karamanis, V., Zaharias, P. & Poulymenakou, A. (2004). Instructional strategy for designing e-learning courses for adult learners. In L. Cantoni & C. McLoughlin (Eds.), Proceedings of ED-MEDIA 2004--World Conference on Educational Multimedia, Hypermedia & Telecommunications (pp. 3909-3914). Lugano, Switzerland: Association for the Advancement of Computing in Education (AACE). Retrieved February 28, 2020 from https://www.learntechlib.org/primary/p/12085/.
Keywords
References
View References & Citations Map
Banks, B. (2001). Learning Theory and Learning Objects. White paper, FD Learning.
Barrows, H. (1994). Pra ctice-Based Learning: Problem-Based Learning Applied to Medical Education, Springfield, IL: Southern Illinois University School of Medicine.
Baruque, L.B. & Melo , R.N. (2003). Learning Theory and Instructional Design Using Learning Object. Learning Objects 2003 Symposium: Lessons Learned, Questions Asked. Honolulu, Hawaii
Eklund, J., Kay , M., & Lynch, H. (2003). E-learning: emerging issues and key trends. A discussion paper, Australian National Training Authority.
Frydenberg, J. (2002). Quality Standards in eLearning: A Matrix of Analysis. International Review of Research in Open and Distance Learning, (Available at http://www.irrodl.org/content/v3.2/frydenberg.html , retrieved Dec 2003) Gagne, R., Briggs, L. & Wager, W. (1988). Principles of Instructional Design. NY: Holt, Rhinehart & Winston. Horn, R.E. (1979). Developing Instructional Materials and Procedures, 2nd edn. Waltham, MA: Information Mapping.
Mager, B.F. (1975). Preparing Instructional Objectives, 2nd edn. Belmont CA: David S. Lake Publishers. Merrill, M.D., Drake, Leston, D., Lacy, Mark J. Pratt, & Jean A. And the ID2 Research Group. (1996). Reclaiming instructional design. Educational Technology, 36(5), 5 -7.
Merrill, M. D. (1983). Component Display Theory. In C. Reigeluth (ed.), Instructional Design Theories and Models. Hillsdale, NJ: Erlbaum Associates .
Miller, G. A. (1956). The magical number seven, plus or minus two: Some limits on our capacity for processing information. Psychological Review, 63, 81-97.
Reigeluth, C. M. (1983). Instructional-design theo ries and models. Hillsdale, NJ: Erlbaum Associates. Straub, R . (2003). Why Isn't e-Learning Taking off in a Big Way in our Daily Lives? (Available at http://www.elearningeuropa.info/doc.php?lng=1&id=1097&doclng=1, Retrieved Dec, 2003)
Wiley, D. A . (2000). Connecting learning objects to instructional design theory: A definition, a metaphor, and a taxonomy. In D. A. Wiley (Ed.), The Instructional Use of Learning Objects. (Available at: http://reusability.org/read/chapters/wiley.doc, Retrieved Dec 200 3)
These references have been extracted automatically and may have some errors. Signed in users can suggest corrections to these mistakes.
Suggest Corrections to References