You are here: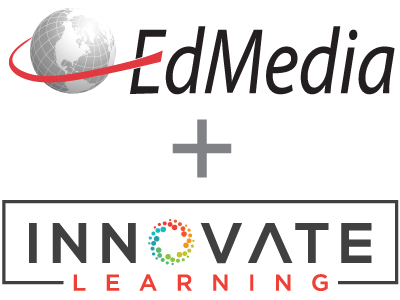 Welcome to the Machine: the Trials, Tribulations and Triumphs of Conducting PhD Research via the Internet
PROCEEDINGS
Judith Gliddon, Edith Cowan University, Australia
EdMedia + Innovate Learning, in Lugano, Switzerland ISBN 978-1-880094-53-2 Publisher: Association for the Advancement of Computing in Education (AACE), Waynesville, NC
Abstract
The paper briefly describes my research and the reasons for collecting data, about the experiences of 223 enrolled PhD students, over a six-month period in 2003. The criteria for an IT solution to the complex data management problem are explained. The paper then documents the development of the system, describing the pitfalls encountered and the learning achieved. It describes the trial and error process and how feedback from PhD respondents was used to improve both the interface and the instruments. Further, it describes the emergent issues specific to working with PhD students. Finally, a description of the current version of the machine is provided so that future researchers can decide whether this methodology will allow them to progress beyond traditional parameters in their own research.
Citation
Gliddon, J. (2004). Welcome to the Machine: the Trials, Tribulations and Triumphs of Conducting PhD Research via the Internet. In L. Cantoni & C. McLoughlin (Eds.), Proceedings of ED-MEDIA 2004--World Conference on Educational Multimedia, Hypermedia & Telecommunications (pp. 5250-5255). Lugano, Switzerland: Association for the Advancement of Computing in Education (AACE). Retrieved March 21, 2023 from https://www.learntechlib.org/primary/p/11825/.
Keywords
References
View References & Citations Map
Austin, A. (2002). Assessing Doctoral Students' Progress Along Developmental Dimensions. Michigan: Association for the Study of Higher Education, (November).
Bardwell, R. (1981). Feedback: how does it function? Journal of Experimental Education, 50, 4-9.
Buchanan, T. And Smith, J.L. (1999). Using the Internet for psychological research: personality testing on the WorldWide Web. British Journal of Psychology, 90, 125-140.
Carnegie Foundation (2001), "Overview of doctoral education studies and reports:1990-present". Available http://www.carnegiefoundation.org/CID/doctoral_ed_summary.pdf (Accessed: 2003,June 30)
Cullen, D., Pearson, M., Saha, L. And Spear, R. (2002). Establishing effective PhD supervision. Canberra: DEET.
Deegan, M.J., & Hill, M. (1991). Doctoral dissertations as liminal journeys of the self: betwixt and between in graduate sociology programs. Teaching Sociology, 19 (July), 322-332
Delamont, S., Atkinson, P. And Parry, O. (1997). Critical mass and doctoral research: reflections on the Harris report. Studies in Higher Education, 22, 319-331.
DETYA (2001). Factors associated with completion of research higher degrees. Canberra: DETYA, (Higher Education Series, Report 37).
Herrold, D. And Greller, M. (1977). Feedback: the definition of a construct. Academy of Management Journal, 20, 142-148.
Hewson, C., Laurent, D. And Vogel, C. (1996). Proper methodologies for psychological and sociological studies conducted via the Internet. Behavior Research Methods, Instruments and Computers, 28, 186-191.
Hockey, J. (1996). Strategies and tactics in the supervision of UK social science PhD students. International Journal of Qualitative Studies in Education, 9 (4), 481-500
Jenkins, S. And Bryant, N. (1999). Interpersonal dimensions of educational research consultation in higher education. Education, 119, 560-562.
Malaney, G. (1988). Graduate education as an area of research in the field of higher education. In Higher Education: Handbook of Theory and Research (Ed, Smart, J.) Agathon Press, New York, pp. 397-454.
McInnis, C. (1997). Defining and assessing the student experience in the quality management process. Tertiary Education and Management, 3, 63-71.
Moses, I. (1984). Supervision of higher degree students-problem areas and possible solutions. Higher Education Research and Development, 3 (2), 153-165
Nelson, C. And Lovitts, B. (2001). 10 Ways to Keep Graduate Students From Quitting. In The Chronicle of Higher Education, (June 29t h, pp. B20).
Nerad, M., & Sands Miller, D. (1996). Increasing student retention in graduate and professional programs. New Directions in Institutional Research, 92 (Winter), 61-76.
Salkever, A. (2003) A Baby Database 's Chance to Grow Up? Business Week Online [online], June. Available: http://www.businessweek.com/technology/content/jun2003/tc2003064_8429_tc024.htm (Accessed 2003,
Winfield, G. (1987). The Social Science PhD; the ESRC Enquiry on Submission Rates. London: Economic and Social Research Council, (Commissioned report 1).
These references have been extracted automatically and may have some errors. Signed in users can suggest corrections to these mistakes.
Suggest Corrections to References