You are here: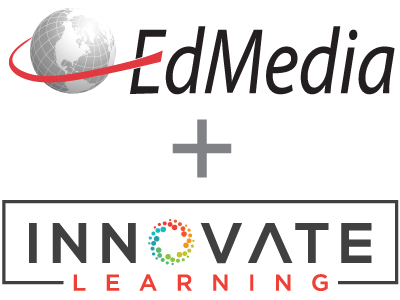 Gender Differences in Online Behaviors, Motivation and Attitudes
PROCEEDINGS
Meng-Jung Tsai, National Taipei University, Taiwan
EdMedia + Innovate Learning, in Lugano, Switzerland ISBN 978-1-880094-53-2 Publisher: Association for the Advancement of Computing in Education (AACE), Waynesville, NC
Abstract
This study explored the adolescences' behavior, motivation and attitudes of playing online games in Taiwan. A total of 700 eighth graders from 15 randomly selected junior high schools served as subjects in this study. All subjects received a self-reported questionnaire including background information and instruments for motivation and attitudes toward online game playing. Finally, a total of 599 valid questionnaires, answered by 293 males and 306 females, were used for data analysis in this study. A preliminary result of the study showed that there were significant differences between boys and girls in their Internet using behavior, Internet attitude, and Internet self-efficacy. They also have significant difference in motivation of online game playing. Boys showed significant higher intrinsic motivation and positive attitude on doing this activity. Besides, social peer relationship was found to contribute strongly for male students' high commitment for online game playing.
Citation
Tsai, M.J. (2004). Gender Differences in Online Behaviors, Motivation and Attitudes. In L. Cantoni & C. McLoughlin (Eds.), Proceedings of ED-MEDIA 2004--World Conference on Educational Multimedia, Hypermedia & Telecommunications (pp. 4409-4415). Lugano, Switzerland: Association for the Advancement of Computing in Education (AACE). Retrieved September 25, 2022 from https://www.learntechlib.org/primary/p/11711/.
Keywords
References
View References & Citations Map
Alessi, S. M., & Trollip, S. R. (1985). Computer-based instruction: Methods and development. New Jersey: Prentice-Hell. American Psychiatric Association. (1987). Diagnostic and statistical manual of mental disorders (3rd eds-revised). Washington, DC: American Psychiatric Association.
Bowman, R. P., & Rotter, J. C. (1983). Computer games: Friend or foe? Elementary School Guidance and Counseling, 18, 25-34. Biraimah, K. (1993). The non-neutrality of educational computer software. Computers & Education, 20(4), 283-290. Bringelson, L. S. (1995). Training industrial engineers with interfunctional computer simulation game. Computers & Industrial Engineering, 29(1), 89-92.
Chapman, G. M., & Martin, J. F. (1995). Computerized business games in engineering education. Computers Education, 25(1/2), 67-73. Chou, J. (1998). The research of the mythic archetypes in the computer role-playing games. Unpublished master's thesis, National Chiao Tung University, Hsinchu, Taiwan, R.O.C.
Cunningham, H. (1994). Gender and computer games. Media Education Journal, 17, 13-15.
Duffield, J. A. (1990). Designing computer software for problem-solving instruction. Educational Technology Research & Development, 39(1). 52-60.
Favaro, P. J. (1982). Games for co-operation and growth—an alternative for designers. Softside, 6, 18-21. Fisher, G. (1984). Access to comput ers. The Computing Teacher, 11(8), 24-27.
Fileni, F. (1988). Educational and cognitive aspects of videogames. In David Crookall, et al. (Eds.). Simulation-gaming in education and training. Oxford: Pergamon.
Gopher, D., Weil, M., & Bareket, T. (1994). Transfer of skill from a computer game trainer to flight. Human Factors, 36(3), 387-405. Greenfield, P. (1983). Video games and cognitive skills . In Video games and himan development: A research agenda for the 80s, Baughman, S. S. & Claggett, P. D. (Eds). Cambridge, MA: Harvard Graduate School of Education.
Griffiths, M. D. (1991). Amusement machine playing in childhood and adolescence: A comparative analysis of video games and fruit machines. Journal of Adolescence, 14, 53-73.
Griffiths, M. D. (1993). Are computer games bad for children? The Psychologist: Bulletin of the British Psychological Society, 6, 401407.
Griffiths, M. D. (1997). Computer game playing in early adolescence. Youth & Society, 29(2), 223-237.
Griffiths, M. D., & Hunt, N. (1995). Computer gam e playing in adolescence: prevalence and demographic indicators. Journal of Community & Applied Social Psychology, 5, 189-193.
Jacobs, J. W., & Dempsey, J. V. (1993). Simulation and gaming: fidelity, feedback, and motivation. In J. V. Dempsey & G. C. Sales, Interactive Instructional and Feedback. England Cliffs, NJ: Educational Technology.
Johnson, C. S., & Swoope, K. F. (1987). Boys' and girls' interest in using computers: implications for the classroom. Arithmetic Teacher, 35(1), 14-16.
Jung, C. G. (1976). Psychological Types. Collective works. Vol.6. NJ: Princeton University Press.
Kestenbaum, G. I., & Weinstein, L. (1985). Personality, psychopathology, and developmental issues in male adolescent video game use. Journal of the American Academy of Child Psychiatry, 24, 325-337.
Lisi, R. D. & Cammarano, D. M. (1996). Computer experience and gender differences in undergraduate mental rotation performance. Computers in Human Behavior, 12(3), 351-361.
Malone, T. W. (1981). Toward a theory of intrinsically mot ivating instruction. Cognitive Science, 4, 333-369.
Malone, T. W., & Lepper, M. R. (1983). Making Learning Fun: A Taxonomy of Intrinsic motivations for learning. In R. E. Snow & M. J. Farr (Eds.), Apptitude, Learning, and Instruction: III. Cognitive and Affective Process Analysis. Hillsdale, NJ: Erlbaum. Mandinach, E. B. (1984). The role of strategic planning and self-regulation in learning and intellectual computer game. [On-line]. Available: http://wwwlib.umi.com/dissertations/fullcit/8420588
Marty, J. F. (1985). Selected effects of a computer game on achievement, attitude, and graphing ability in secondary high algebra. [Online]. Abstract from: ProQuest File: Dissertation Abstract Item: 8605887.
McClure, R. F., & Mears, F. G. (1984). Video game players: Personality characteristics and demographic variables. Psychological Reports, 55, 271-276.
McClure, R. F., & Mears, F. G. (1986). Video game playing and psychopathology. Psychological Reports, 59, 59-62. Mitchell, E. (1985). The dynamics of family interact ion around home video games. Marriage and Family Review, 8, 121-135. Roe, K., & Muijs, D. (1998). Children and computer games: a profile for the heavy user. European Journal of Communication, 13(2), 181-200.
Selnow, G. W. (1984). Playing videogames: the electronic friend. Journal of Communication, 34, 148-156.
Sherer, M. (1998). The effect of computerized simulation games on the moral development of junior and senior high -school students. Computers in Human Behaviors, 14(2), 375-386.
Smith, R., Curtin, P., & Newman, L. (1995). Kids in the 'kitchen': the social implications for schooling in the age of advanced computer technology. Paper presented at Australian Association for Research in Education Annual Conference, November 27-30, Hobart. Subrahmanyam, K., & Greenfield, P. M. (1998). Computer games for girls: What makes them play? In J. Cassell, & H. Jenkins (Eds.), From Barbie to Mortal Combat: Gender and Computer Games (pp. 46-71). Cambridge, MA: The MIT Press.
Wolfe, J. (1985). The teaching effectiveness of games in collegiate business courses. Simulation & Games, 16, 251-288.
These references have been extracted automatically and may have some errors. Signed in users can suggest corrections to these mistakes.
Suggest Corrections to References
Cited By
View References & Citations Map
Chang Hoon Jeong, Educational Technology, Korea National University of Education, South Korea, Korea (South)

EdMedia + Innovate Learning 2011 (Jun 27, 2011) pp. 3470–3476
These links are based on references which have been extracted automatically and may have some errors. If you see a mistake, please contact info@learntechlib.org.