You are here: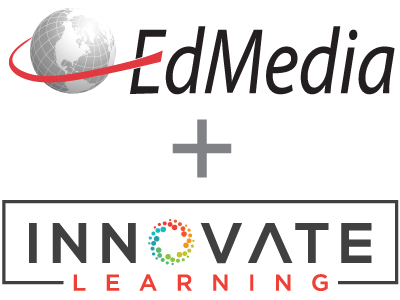 Learning Languages from Interactive Television: Language Learners reflect on Techniques and Technologies
PROCEEDINGS
EdMedia + Innovate Learning, in Lugano, Switzerland ISBN 978-1-880094-53-2 Publisher: Association for the Advancement of Computing in Education (AACE), Waynesville, NC
Abstract
Interactive television (iTV) is a new media technology that has great potential for supporting language learning, particularly for independent adult learners. However, in order for it to succeed it needs to fit in with these learners' approaches to language learning. While there is an extensive literature on many other aspects of language learning and teaching, particularly in classroom settings, we know surprisingly little about the independent language learner's attitudes and approaches to learning and to technologies for supporting it. We report on a study of adult learners undertaken as part of a project to develop iTV services for language learning.
Citation
Fallahkhair, S., Masthoff, J. & Pemberton, L. (2004). Learning Languages from Interactive Television: Language Learners reflect on Techniques and Technologies. In L. Cantoni & C. McLoughlin (Eds.), Proceedings of ED-MEDIA 2004--World Conference on Educational Multimedia, Hypermedia & Telecommunications (pp. 4336-4343). Lugano, Switzerland: Association for the Advancement of Computing in Education (AACE). Retrieved December 10, 2023 from https://www.learntechlib.org/primary/p/11700/.
Keywords
References
View References & Citations Map
Bates, P. J. (2003). T -Learning Study. A study into TV-based interactive learning to the home. Available on
Bey th-Marom, R., & Saporta, K. (2002). Satellite based synchronous tutorials vs. Satellite based asynchronous videocassettes: Factors affecting students' attitudes and choices, ED -MEDIA 2002 Proceedings.
Broady, E. (1997). Old technology, new technology: Video makes a come-back. In A. Korsvold & B. Ruschoff (eds). New technologies in language learning and teaching. Council of Europe.
DfEE. (1999). Breaking the language barriers: the report of the Working Group on English for Speakers of Other Languages (ESOL).
DTI. (2000). Closing the digital divide: Information and communication technologiesin deprived areaS. A report by Policy Action Team 15.
Gauntlett, D. & Hill, A. (1999). TV living: Television, culture and everyday life. London: Routledge. Gawlinksi, M. (2003). Interactive television production. London: Focal Press.
Godwin-Jones, R. (2003). Emerging technologies: tools for distance education: Toward convergence and integration. Language Learning & Technology, 7, 3, 18-22.
Greenfield, R. (2003). Collaborative Email exchange for teaching secondary ESL: A case study in Hong Kong. Language Learning and Technology, 7, 1, 46-47.
Hilleson, M. (1996). "I want to talk with them but I don't want them to hear": an introspective study of second language anxiety in an English-medium school. In K.M. Bailey & D. Nunan (Eds), Voices from the language classroom. Cambridge: CUP, 248 – 275.
Koolstra, C.M. & Beentjes, J.W.J.(1999). Children's vocabulary acquisition in a foreign language through watching subtitled television programs at home. Educational Technology Research and Development. 47/1, 51-60.
Ling, R. & Thrane, K. (2002). "I don't watch television to like learn anything": the leisure use of TV and the Internet. First Monday, 7, 1 (January 2002) http://firstmonday.org/issues/issue7_1/ling/
Masthoff, J. & Pemberton, L. (2003). Adaptive learning via interactive television. In Proceedings of PEG 03 conference, St Petersburg.
Meinhof, U. (1998). Language learning in the age of satellite television. Oxford University Press. Moores , S. (1996). Satellite television and everyday life. Luton: Luton University Press.
Quico, C. (2003). Are communication services the killer application for interactive TV? Or: "I left my wife because I am in love with the TV set". In J. Masthoff, R. Griffiths and L. Pemberton (Eds.) Proceedings of EuroITV 2003, Brighton, UK. Reeves, B. & Naas, C. (1996). The media equation: How people treat computers and new media like real people and places. Cambridge: CUP.
Salaberry, M. R. (2001). The use of technology for second language learning and teaching: A retrospective. In The Modern Language Journal, 85 (1), 39 - 56.
Sharples, M. (2000). The design of personal mobile technologies for lifelong learning. Computers and Education, 3 4, 177 - 193. Soloway, E., Jackson, S.L., Klein, J., Quintana, C., Reed, J., Spitulnik, J., Stratford, S.J., Studer, S. , Jul, S., Eng, J. And Scala. N. (1996). Learning theory in practice: Case studies of learner-centred design. Proceedings of CHI 96, pp. 189-196. Tudini, V. (2003). Using native speakers in chat. Language Learning& Technology, 7, 3, 141-159.
These references have been extracted automatically and may have some errors. Signed in users can suggest corrections to these mistakes.
Suggest Corrections to References