You are here: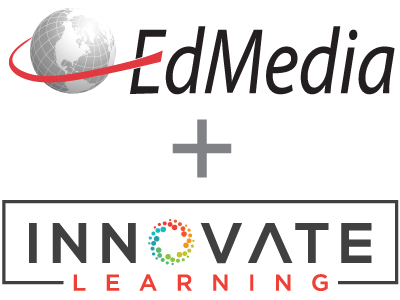 How Interactivity Works: priming of mental rotation
PROCEEDINGS
Glenn Smith, Stony Brook University, United States ; Sinan Olkun, Abant Izzet Baysal University, Turkey
EdMedia + Innovate Learning, in Lugano, Switzerland ISBN 978-1-880094-53-2 Publisher: Association for the Advancement of Computing in Education (AACE), Waynesville, NC
Abstract
This study has important implications for design of microworlds such as Hypergami, and Logo which use interactivity to help students learn spatial mental models involving math and science. This study tested the hypothesis that interactively rotating (dragging) virtual shapes primes mental rotation. The independent variable was interaction vs. observation: a) manually rotating a shape on the computer, versus b) watching an animation of a shape rotating. The dependent variable was mental rotation of the same shape. To address cross-cultural accessibility factors 9 year-old American and Turkish children participated. For Americans, the interactive group mentally rotated significantly more accurately and faster than the observational group. For Turks, no significant differences occurred between the interactive and observational groups. 100% of Americans had computers at home, but only 1/4 of the Turkish did. Computer ownership and frequency of computer game play were significant environmental differences, which appear to mediate the priming effect.
Citation
Smith, G. & Olkun, S. (2004). How Interactivity Works: priming of mental rotation. In L. Cantoni & C. McLoughlin (Eds.), Proceedings of ED-MEDIA 2004--World Conference on Educational Multimedia, Hypermedia & Telecommunications (pp. 4293-4302). Lugano, Switzerland: Association for the Advancement of Computing in Education (AACE). Retrieved March 4, 2021 from https://www.learntechlib.org/primary/p/11694/.
Keywords
References
View References & Citations Map
Embretson, S. E. (1987). Improving the measurement of spatial aptitude by dynamic testing. Intelligence, 11, 333358.
Denis, M. & Kosslyn, S.M. (1999). Scanning visual images: a window to the mind. Cahier de Psychologie Cognitive/Current Psychology of Cognition, 18, 409- 465.
Gagnon, D. (1985, Winter). Videogames and spatial skills: An Exploratory Study. Educational Computing Technology Journal, 33(4), 263 -275.
Gibson, J. J. (1962). Observations on active touch. Psychological Review, 69, 477 -491.
Hasher, L., & Zacks, R. T. (1979). Automatic and effortful processes in memory. Journal of Experimental Psychology: General, 3, 356- 388
Jagacinski, R. J. (1977). A qualitative look at feedback control as a style of describing behavior. Human Factors, 19, 331- 347.
Kosslyn, S., Ball, T., and Reiser, B. (1978). Visual Images Preserve Metric Spatial Information: Evidence from Studies of Image Scanning. Journal of Experimental Psychology. Human Perception and Performance, 4, 47 -60.
Linn, M.C. & Petersen, A.C. (1985). Emergence and characterization of sex differences in spatial ability: A meta- analysis. Child Development, 56, 1479- 1498.
McNamara, T. P. (1986). Mental Representations of Spatial Relations. Cognitive Psychology, 18, 87- 121. Okagaki, L., & Frensch, P. A. (1994). Effects of video game playing on measures of spatial performance: Gender effects in late adolescence. Journal of Applied Developmental Psychology, 15(1), 33- 58.
Olkun, S. (2003). Comparing Computer versus Concrete Manipulatives in Learning 2D Geometry. Journal of Computers in Mathematics and Science Teaching 22(1), 43-56. [Online]. Available: http://dl.aace.org/11575. Pylyshyn, Z.W. (1973).What the mind's eye tells the mind's brain: A critique of mental imagery. Psychological Bulletin 80 : 1-25
Salzman, M.C., Dede, C., Loftin, R.B. & Chen, J. (2003) The design and evaluation of virtual reality-based learning environments, accepted for publication in Presence: Teleoperators and Virtual Environments
Smith, I.M. (1964). Spatial ability: Its educational and social significance. San Diego, CA: Robert R. Knapp. Smith, G.G. (1998). "Computers, computers games, active control and spatial visualization, strategy." Unpublished Ph.D. Dissertation, Arizona State University, Tempe, Arizona.
These references have been extracted automatically and may have some errors. Signed in users can suggest corrections to these mistakes.
Suggest Corrections to References