You are here: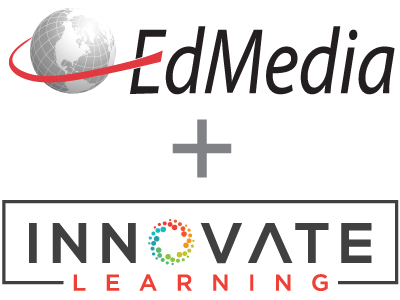 A Web-based Learning Environment in Nutrition Health Education
PROCEEDINGS
Teija Räihä, Kerttu Tossavainen, Hannele Turunen, University of Kuopio, Department of Nursing Science, Finland ; Jorma Enkenberg, Savonlinna Department of Teacher Education, University of Joensuu, Finland
EdMedia + Innovate Learning, in Lugano, Switzerland ISBN 978-1-880094-53-2 Publisher: Association for the Advancement of Computing in Education (AACE), Waynesville, NC
Abstract
The study aimed to describe and compare, in a test-control setting, the implementation of nutrition health education as well as the experiences of seventh-grade pupils and members of the school staff concerning the use of a web-based learning environment and the Internet for purposes of nutrition health learning. The results show that the methods of nutrition health education used in the test schools were more diversified than those used in the control schools. The test school pupils felt that learning in the web-based environment was pleasant and interesting and allowed them to understand and learn at their own pace. The test school staff considered the web-based learning environment one of the most central future methods in nutrition health education, although at the present, the shortage of time and equipment as well as the staff's inadequate web-based education skills pose an obstacle to its more diversified use.
Citation
Räihä, T., Tossavainen, K., Turunen, H. & Enkenberg, J. (2004). A Web-based Learning Environment in Nutrition Health Education. In L. Cantoni & C. McLoughlin (Eds.), Proceedings of ED-MEDIA 2004--World Conference on Educational Multimedia, Hypermedia & Telecommunications (pp. 4020-4027). Lugano, Switzerland: Association for the Advancement of Computing in Education (AACE). Retrieved March 2, 2021 from https://www.learntechlib.org/primary/p/11648/.
Keywords
References
View References & Citations Map
Borzekowski, D.L.G. & Rickert, V.I. (2001). Adolescents, the Internet, and health issues of access and content. Applied Developmental Psychology, 22 (1), 49-59.
Davison, K.K., & Birch, L.L. (2001). Childhood overweight: a contextual model and recommendations for future research. The International Association for the Study of Obesity. Obesity Reviews, 2 (3), 159-171.
DiSogra, L. & Glanz, K. (2000). The 5 a day virtual classroom: an on-line strategy to promote healthful eating. Journal of American Diet Association, 100 (3), 349-352.
Douglas, L. (1998). Children's food choice. Nutrition& Food Science, 98 (1), 14-18.
Dunt, D., Day, N., & Pirkins, J. (1999). Evaluation of a community-based health promotion program supporting public policy initiatives for a healthy diet. Health Promotion International, 14 (4), 317-327.
Falciglia, G.A., Norton, P.A., & Wagner, M. (1997). Future directions for foods and nutrition teaching: perceptions or Ohio elementary school teachers. American Journal of Health Studies, 13 (3), 152-158.
Graham, M.V., & Uphold, C.R. (1992). Health perceptions and behaviors of school-age boys and girls. Journal of Community Health Nursing, 9 (2), 77-86.
Holm, K., Li, S., Spector, N., Hicks, F., Carlson, E. & Lanuca, D. (2001). Obesity in adults and children: a call for action. Journal of Advanced Nursing, 36 (2), 266-269.
Kickbusch, I.S. (2001). Health literacy: addressing the health and education divide. Health Promotion International, 16 (3), 289297.
Mellin, A.E., Neuman-Sztainer, D., Sory, M., Ireland, M., & Resnick, M.D. (2002). Unhealthy behaviors and psychosocial difficulties among overweight adolescents: the potential impact of familial factors. Journal of Adolescents Health, 31 (2), 145-153.
Nowak, M. (1998). The weight-conscious adolescent: body image, food intake, and weight-related behavior. Journal of Adolescent Health, 23 (6), 389-398.
Nutbeam, D. (1998). Evaluating health promotion-progress, problems and solutions. Health Promotion International, 13 (1), 27-44.
Oenema, A., Brug, J., & Lecner, L. (2001). Web-based tailored nutrition education: results of a randomized controlled trial. Health Education Research, 16 (6), 647-660.
Reger, B., Wootan, M.G., & Booth-Butterfield, S. (1999). Using mass media to promote healthy eating: a community-based demonstration project. Preventive Medicine, 29 (5), 414-421.
Schneider, D. (2000). International trends in adolescent nutrition. Social Science& Medicine, 51 (6), 955-967.
Shucksmith, J., Hendry, L.B., & Glendinning, A. (1995). Models of parenting: implications for adolescent well-being within different types of family contexts. Journal of Adolescence, 18 (3), 253-270.
St Leger, L. (2001). Schools, health literacy and public health: possibilities and challenges. Health Promotion International, 16 (2), 197-205.
Story, M., Lytle, L.A., Birnbaum, A.S., & Perry, C.L. (2002). Peer-led, school-based nutrition education for young adolescents: feasibility and process evaluation of the TEENS study. Journal of School Health, 72 (3), 121-127.
Subrahmanyam, K., Greenfield, P., Kraut, R., & Gross, E. (2001). The impact of computer use on children's and adolescents' development. Applied Developmental Psychology, 22 (1), 7-30.
Tachinardi, U. (1998). Internet and healthcare in Brazil: the role of the working group for healthcare (GT Saúde). Computers in Biology and Medicine, 28 (5), 519-529.
These references have been extracted automatically and may have some errors. Signed in users can suggest corrections to these mistakes.
Suggest Corrections to References