You are here: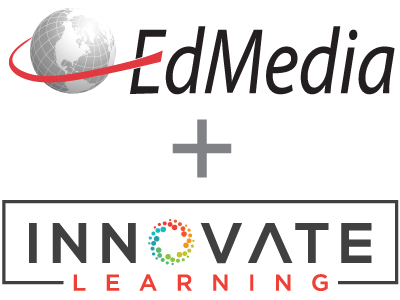 Persistence Model for Online Student Retention
PROCEEDINGS
Simone Conceicao, University of Wisconsin-Milwaukee, United States ; Rosemary Lehman, eInterface, United States
EdMedia + Innovate Learning, in Victoria, Canada ISBN 978-1-939797-03-2 Publisher: Association for the Advancement of Computing in Education (AACE), Waynesville, NC
Abstract
Participation in online education continues to grow in the United States. However, concerns for online student retention and factors for student persistence must be considered. This paper presents a study that investigated motivation and support strategies that could reduce online learner dropout in higher education. Data were collected through student and instructor surveys. Three types of strategies emerged: design strategies for retaining online students, student strategies for staying motivated online, and support strategies for helping online students persist. These strategies form the Persistence Model for Online Student Retention. This paper explains the study findings and elements of the model.
Citation
Conceicao, S. & Lehman, R. (2013). Persistence Model for Online Student Retention. In J. Herrington, A. Couros & V. Irvine (Eds.), Proceedings of EdMedia 2013--World Conference on Educational Media and Technology (pp. 1913-1922). Victoria, Canada: Association for the Advancement of Computing in Education (AACE). Retrieved October 17, 2021 from https://www.learntechlib.org/primary/p/112230/.
References
View References & Citations Map
Abel, R. (2005). Achieving success in internet-supported learning in higher education: Case studies illuminate success factors, challenges, and future directions. Lake Mary, FL: The Alliance for Higher Education Competitiveness, Inc. Retrieved from http://www.msmc.la.edu/include/learning_resources/online_course_environment/A-HEC_IsL0205.pdf Alcañiz, M., Bañoa, R., Botella, C., & Rey, B. (2003). The EMMA project: Emotions as a determinant of presence.
Allen, I., & Seaman, A. (2010). Learning on demand: Online education in the United States, 2009: Babson Survey Research Group. Retrieved August 10, 2012 from http://www.sloanconsortium.org/publications/survey/pdf/learningondemand.pdf Allen, I., & Seaman, J. (2011). Going the distance: Online education in the USA 2011. Wellesley MA: Babson. Retrieved August 10, 2012 from http://www.tonybates.ca/2011/11/09/online-enrollments-in-the-usa-grow-10-in-2011-oers-becomingaccepted/
Carr, S. (2000). As distance education comes of age, the challenge is keeping the students. Chronicle of Higher Education, 2/11/2000, P. A39. Retrieved August 11, 2005, from http://chronicle.com/weekly/v46/i23/23a00101.htm
Chyung, S.Y., & Vachon, M. (2005). An investigation of the satisfying and dissatisfying factors in e-learning. Performance Improvement Quarterly, 18, 97-114.
Hobbs, V. (2004). The promise and the power of online learning in rural education. Arlington, VA: Rural School and Community Trust.
McGivney, R.J. (2009) Adult student persistence in online education: Developing a model to understand the factors that affect adult student persistence in a course. Open Access Dissertations. Paper 17. Http://scholarworks.umass.edu/open_access_dissertations/17 Motteram, G., & Forrester, G. (2005). Becoming an online distance learner: What can be learned from students' experiences to distance programmes? Distance Education, 26(3), 281-298.
Müller, T. (2008). Persistence of women in online degree-completion programs. International Review of Research in Open and Distance Learning, 9(2), 1-18.
Muilenburg, L.Y., & Berge, Z.L. (2005). Student barriers to online learning: A factor analytic study. Distance Education, 26(1), 29-48.
Palloff, R., & Pratt, K. (1999). Building learning communities in cyberspace: Effective strategies for the online classroom. San Francisco, CA: Jossey-Bass Publishers.
Rovai, A.P. (2003). In search of higher persistence rates in distance education online programs. Internet& Higher Education, 6(1), 1-16. (ERIC Document Reproduction Service No. EJ666602) Available online at http://dx.doi.org/10.1016/S1096-7516(02)00158-6Simpson,O.(2004).Theimpact on retention of interventions to support distance learning students, Open Learning, 19(1), 79-95.
Tallent-Runnels, M.K., Thomas, J.A., Lan, W.Y., Cooper, S., Ahern, T.C., Shaw, S.M., & Liu, X. (2006). Teaching courses online: A review of the research. Review of Educational Research, 76(1), 93-135.
Tello, S. (2007). An analysis of student persistence in online education. International Journal of Information and Communication Technology Education, 3(3), 47-62.
These references have been extracted automatically and may have some errors. Signed in users can suggest corrections to these mistakes.
Suggest Corrections to References