You are here: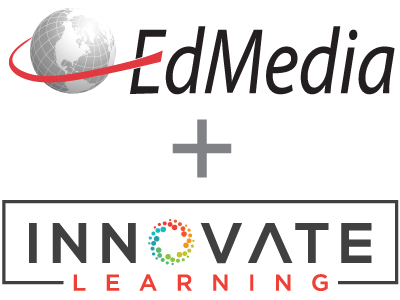 Loosely Coupled Web Representations: A REST Service and JavaScript Wrapper for Sharing Web-Based Visual Representations
PROCEEDINGS
Trevor Collins, Kevin Quick, The Open University, UK, United Kingdom ; Richard Joiner, University of Bath, United Kingdom ; Karen Littleton, The Open University, UK, United Kingdom
EdMedia + Innovate Learning, in Victoria, Canada ISBN 978-1-939797-03-2 Publisher: Association for the Advancement of Computing in Education (AACE), Waynesville, NC
Abstract
This paper presents the design and application of a web service architecture for providing shared access to web-based visual representations, such as dynamic models, simulations and visualizations. The Shared Representations (SR) system was created to facilitate the development of collaborative and co-operative learning activities over the web, and has been applied to provide shared group access to: a high-resolution image viewer, a virtual petrological microscope, and a forces and motion spring simulation. As well as explaining the architecture and three applications, we briefly present the findings from a user study looking at primary school children's use of a shared spring simulation. The study findings indicate that shared access to a web-based simulation complements exploratory discussion and enables learners to demonstrate their understanding of a subject. Future work will explore how the system can be combined with dialogic support and embedded in activities to encourage learners with contrasting opinions to discuss and resolve their differing perspectives.
Citation
Collins, T., Quick, K., Joiner, R. & Littleton, K. (2013). Loosely Coupled Web Representations: A REST Service and JavaScript Wrapper for Sharing Web-Based Visual Representations. In J. Herrington, A. Couros & V. Irvine (Eds.), Proceedings of EdMedia 2013--World Conference on Educational Media and Technology (pp. 1580-1589). Victoria, Canada: Association for the Advancement of Computing in Education (AACE). Retrieved October 2, 2023 from https://www.learntechlib.org/primary/p/112173/.
References
View References & Citations Map
Auborg, J., Song, J., & Steen, H. (2012). W3C XMLHttpRequest Web Standard Specification. Retrieved from http://www.w3.org/TR/XMLHttpRequest/ Berjon, R., Leithead, T., Navara Doyle, E., O'Connor, E., & Pfeiffer, S. (2012). W3C HTML 5.1 Web Standard Specificatioin: A vocabulary and associated APIs for HTML and XHTML. Retrieved from http://www.w3.org/TR/html51/
Collins, T.D., Mulholland, P., & Gaved, M.B. (2012). Scripting Personal Inquiry. In K. Littleton, E. Scanlon, & M. Sharples (Eds.), Orchestrating Inquiry Learning. Routledge.
Crockford, D. (2009). Introducing JSON. Retrieved from http://json.org/ Dillenbourg, P., & Tchounikine, P. (2007). Flexibility in macro-scripts for computer-supported collaborative learning. Journal of Computer Assisted Learning, 23(1), 1–13.
Glassman, R.B. (1973). Persistence and loose coupling in living systems. Behavioral Science, 18(2), 83–98.
James, P. (2009). Tonic-The RESTful Web App PHP Micro-Framework. Retrieved from https://github.com/peej/tonic Kaye, D. (2003). Loosely Coupled: The Missing Pieces of Web Services. RDS Press.
Littleton, K., & Mercer, N. (2013). Interthinking: Putting Talk to Work. Routledge.
Mercer, N. (2007). Sociocultural discourse analysis: analysing classroom talk as a social mode of thinking. Journal of Applied Linguistics, 1(2), 137–168.
Mercer, N., Hennessy, S., & Warwick, P. (2010). Using interactive whiteboards to orchestrate classroom dialogue. Technology, Pedagogy and Education, 19(2), 195–209. Doi:10.1080/1475939X.2010.491230
Mercer, N., & Littleton, K. (2007). Dialogue and the Development of Children's Thinking: A Sociocultural Approach (New edition.). Routledge.
Orton, J.D., & Weick, K.E. (1990). Loosely Coupled Systems: A Reconceptualization. The Academy of Management Review, 15(2), 203.
Pautasso, C., & Wilde, E. (2009). Why is the web loosely coupled?: a multi-faceted metric for service design. In Proceedings of the 18th international conference on Worldwide web (pp. 911–920). New York, NY, USA:
Richardson, L., & Ruby, S. (2007). RESTful Web Services (1st ed.). O'Reilly Media.
Rodriguez, A. (2008). RESTful Web services: The basics (CT316) (P. 11). IBM. Retrieved from
These references have been extracted automatically and may have some errors. Signed in users can suggest corrections to these mistakes.
Suggest Corrections to References