You are here:
CritViz: A Network Peer Critique Structure for Large Classrooms
PROCEEDINGS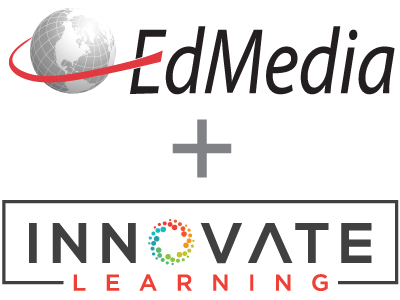 EdMedia + Innovate Learning, in Victoria, Canada ISBN 978-1-939797-03-2 Publisher: Association for the Advancement of Computing in Education (AACE), Waynesville, NC
Abstract
Critviz is an experimental web-based tool created to support peer critique in large classrooms. Critique sessions are an effective tool to use in the classrooms where students' work is not so clearly "right" or "wrong" and when students need detailed critical feedback in order to clarify their direction. Face-to-face critiques work well in smaller groups where all can have their work seen and discussed. CritViz's development has been driven by the question of whether a critique can be scaled up to larger classes of 100 students or more. Through CritViz's countdown timers, assignment uploading, and randomized peer ranking, we can effectively scale the use of critiques to much larger classes and change the "motivational structure" of the students who use it, resulting in increases in student learning, motivation, and student reflection on work. Folk wisdom suggests that when it comes to class size, "Smaller is Better," but our tool points toward possibilities for increasing class sizes with little negative impact, even leading to a "Bigger is Better" phenomenon in the classroom.
Citation
Sadauskas, J., Tinapple, D., Olson, L. & Atkinson, R. (2013). CritViz: A Network Peer Critique Structure for Large Classrooms. In J. Herrington, A. Couros & V. Irvine (Eds.), Proceedings of EdMedia 2013--World Conference on Educational Media and Technology (pp. 1437-1445). Victoria, Canada: Association for the Advancement of Computing in Education (AACE). Retrieved March 21, 2019 from https://www.learntechlib.org/primary/p/112149/.
View References & Citations Map
References
Atkins, J. (2011). Reading and Writing with Purpose: In and Out of School. The English Journal, 101(2), 12–13.
Aydin, S. (2012). A review of research on Facebook as an educational environment. Educational Technology Research and Development, 1–14. Doi:10.1007/s11423-012-9260-7
Bombardieri, M., & Landergan, K. (2013, May 22). 15 schools join online classroom initiative. The Boston Globe. Boston, MA, US. Retrieved from http://www.bostonglobe.com/metro/2013/05/21/edx-pioneer-online-coursesfounded-harvard-and-mit-doubles-size/VmMGcNYD37lLuVWkyKDwCK/story.html
Ellison, N.B., Steinfield, C., & Lampe, C. (2007). The Benefits of Facebook "Friends:" Social Capital and College Students' Use of Online Social Network Sites. Journal of Computer-Mediated Communication, 12(4), 1143– 1168.
Gentile, B., Twenge, J.M., Freeman, E.C., & Campbell, W.K. (2012). The effect of social networking websites on positive self-views: An experimental investigation. Computers in Human Behavior, 28(5), 1929–1933.
Goldin, I.M., Ashley, K.D., & Schunn, C.D. (2012). Redesigning Educational Peer Review Interactions Using Computer Tools: An Introduction. Journal of Writing Research, 4(2), 111–119.
Han, A. (2012). Using Calibrated Peer Review to Encourage Writing. In P. Smith (Ed.), Proceedings of the 2012 Association of Small Computer Users in Education (ASCUE) Summer Conference (pp. 23–32). Vancouver,
Lewin, T. (2012, November 19). College of Future Could BeCome One, Come All. The New York Times. New York, NY, USA. Retrieved from http://www.nytimes.com/2012/11/20/education/colleges-turn-to-crowdsourcing-courses.html
Markoff, J. (2013, April 4). Essay-Grading Software Offers Professors a Break. The New York Times. New York, NY, USA. Retrieved from http://www.nytimes.com/2013/04/05/science/new-test-for-computers-gradingessays-at-college-level.html
Pascopella, A., & Richardson, W. (2009). The New Writing Pedagogy: Using social networking tools to keep up with student interests. District Administration, 45(10), 44–50.
Prensky, M. (2001). Digital Natives, Digital Immigrants Part 1. On the Horizon, 9(5), 1–6.
Sadauskas, J., Byrne, D., & Atkinson, R.K. (2013). Toward Social Media Based Writing. In A. Marcus (Ed.), Proceedings of the 15th International Conference on Human-Computer Interaction-DUXU/HCII 2013, Part II, LNCS 8013 (pp. 276–285). Las Vegas, NV, USA: Springer.
Steinfield, C., Ellison, N.B., & Lampe, C. (2008). Social capital, self-esteem, and use of online social network sites: A longitudinal analysis. Journal of Applied Developmental Psychology, 29(6), 434–445.
Vojak, C., Kline, S., Cope, B., McCarthey, S., & Kalantzis, M. (2011). New Spaces and Old Places: An Analysis of Writing Assessment Software. Computers and Composition, 28(2), 97–111.
These references have been extracted automatically and may have some errors. If you see a mistake in the references above, please contact info@learntechlib.org.