You are here:
A Platform for Sharing Internship Experiences
PROCEEDINGS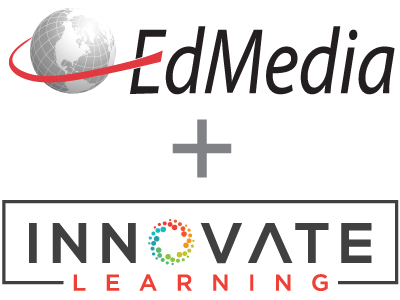 EdMedia + Innovate Learning, in Victoria, Canada ISBN 978-1-939797-03-2 Publisher: Association for the Advancement of Computing in Education (AACE), Waynesville, NC
Abstract
Education in disciplines related to library and information science (LIS) requires providing students with opportunities for experiential as well as theoretical learning. The student internship opportunity is characterized as an authentic learning experience offering opportunities to engage in problem-solving by requiring participants to obtain knowledge of the specific context of their work activities and task challenges. To achieve effective experiential learning, a platform for fostering interactions between interns, LIS faculty and supervisors at job sites is needed. To support this, the current study developed and implemented an online reflective journal system to meet the purposes of sharing experiences among students, supervisors, and university faculty. This paper introduces the development and design of the online reflective journal system and addresses the theoretical foundations underlying the use of reflective process as among interns.
Citation
ChanLin, L.J. & Hung, W.H. (2013). A Platform for Sharing Internship Experiences. In J. Herrington, A. Couros & V. Irvine (Eds.), Proceedings of EdMedia 2013--World Conference on Educational Media and Technology (pp. 1378-1383). Victoria, Canada: Association for the Advancement of Computing in Education (AACE). Retrieved April 22, 2019 from https://www.learntechlib.org/primary/p/112137/.
View References & Citations Map
References
Annis, P.M., Palmer, L., & Goetz, J. (2010). Service-learning in the financial planning curriculum: Expanding access to the community. JFCS, 102(3), 16-21.
Bates, L. (2010). Service-learning as strategy of aging and environment: Developing generations of socially responsible interior designers. M.F.A. 1476272, Iowa State University, United States--Iowa. Retrieved from http://proquest.umi.com/pqdweb?did=2063853551&Fmt=7&clientId=29550&RQT=309&VName=PQD
Dodge, R.B. And McKeough, M. (2003). Internship and the Nova Scotia government experience, Education+ Training, 45(1), 45-55.
Franks, P.C. & Oliver, G.C. (2012). Experiential learning and international collaboration opportunities: Virtual internships, Library Review, 61(4), 1-30. Retrieved August 5, 2012 from: http://www.emeraldinsight.com/journals.htm?articleid=17044158:
Hallam, G., Harper, W., & McAllister, L. (2012). Current ePortfolio Practice in Australia. In D. Cambridge (Ed.), E-Portfolios and Global Diffusion: Solutions for Collaborative Education (pp. 129-148). Hershey, PA:
Hyman, R.J. & Wedgeworth, R. (1991). Library schools in crisis. Stemming the tide and some thoughts on the perils of library education: Real and perceived. Wilson Library Bulletin, 65(5), 46-49.
Klimaszewski, C. & Nyce, J.M. (2009). Does universal access means equitable access? :What an information infrastructure study of a rural Romanian community can tell us. New Library World, 110(5/6), 219-236
Lammintakanen, J., Saranto, K., Kivinen, T. And Kinnunen, J. (2002). The digital portfolio: a tool for human resource management. Journal of Nursing Management, 10(6), 321-328.
Malik, A. & Ameen, K. (2010). Effectiveness of library practicum: perceptions of LIS graduates in Pakistan. Library Review, 50(8), 573-584.
Martínez, C.A. (2012). Developing metacognition at a distance: sharing students' learning strategies on a reflective blog. Computer Assisted Language Learning. 25(2), 199-212.
Mutula, S.M. & Mostert, J. (2010). Challenges and opportunities of e-government in South Africa. The Electronic Library, 28(1), 38-53.
Ramnarine-Rieks, A., Greene, D.T., Costa, M.R., Flaherty, M.G., & Solinger, C. (2011). Bridging theory and practice: connecting coursework to internships in LIS program. Proceedings of iConference, 2011, p 763-764
Ruiz, J.G., Qadri, S.S., Karides, M., Castillo, C., Milanez, M. & Roos, B. (2009). Fellows' perceptions of a mandatory reflective electronic portfolio in a geriatric medicine fellowship program. Educational Gerontology, 35, 634-652.
Schweinle, A., Turner,J.C., & Meyer, D.K. (2009). Understanding young adolescents' optimal experiences in academic settings. Journal of Experimental Education, 77(2), 125-143.
Strage, A. (2000). Service-learning as a tool for enhancing student learning outcomes in a college-level lecture course. Michigan Journal of Community Service-Learning, 7, 5-13.
Toledano, L.S. & Lapinid, M.R.C. (2010). A neglected dimension inservice-learning pedagogy: developing projects from the perspective of rural community stakeholders. Educational Research of Policy and Practice, 9(1), 41-57.
Sommers, J. (2011). Reflective revisited: the class collage. Journal of Basic Writing, 30(1), 99-129.
These references have been extracted automatically and may have some errors. If you see a mistake in the references above, please contact info@learntechlib.org.