You are here: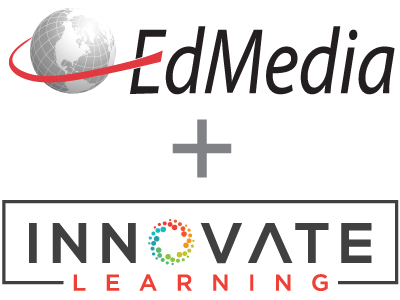 Theory of activity and fun factor in serious games: The case of social game about financial literacy for the classroom.
PROCEEDINGS
Emmanuel Duplaa, Faculty of Education, University of ottawa., Canada ; Shervin Shirmohammadi, SITE, University of Ottawa, Canada
EdMedia + Innovate Learning, in Victoria, Canada ISBN 978-1-939797-03-2 Publisher: Association for the Advancement of Computing in Education (AACE), Waynesville, NC
Abstract
During the past 40 years, economics has become a famous theme for video games. However, games are generally not adapted to the classroom because of the lack of social dimension: teacher has no specific instructional role and must become another player or a technical facilitator. Also, there are goal differences between succeeding in the game versus acquiring useful skills. Our research proposes to redefine what is learning with serious games in the context of economics based on the Theory of Activity and Theory of Fun. We have developed Eko, a prototype of serious game, for learning credit and resources management, with a methodology of design-based research. Results of this study show that the way the game Eko is designed allows students to acquire skills and have fun within the classroom, while redefining the role and the relationship with the teacher. According to our results, it would be safe to conclude that the fun experience originates, in fact, from the learning process.
Citation
Duplaa, E. & Shirmohammadi, S. (2013). Theory of activity and fun factor in serious games: The case of social game about financial literacy for the classroom. In J. Herrington, A. Couros & V. Irvine (Eds.), Proceedings of EdMedia 2013--World Conference on Educational Media and Technology (pp. 982-989). Victoria, Canada: Association for the Advancement of Computing in Education (AACE). Retrieved January 16, 2022 from https://www.learntechlib.org/primary/p/112079/.
References
View References & Citations Map
Anderson, P.H. And Lawton, L. (2009), Business simulations and cognitive learning: developments, desires and future directions. Simulation& Gaming, 40(2), 193-216.
Anderson, T. (2005). Design-based research and its application to a call center innovation in distance education. Canadian Journal of Learning and Technology, 31(2), 69– 84.
Anderson, T, and Shattuck, J. (2012). Design-Based Research: A decade of progress in Education Research? Educational Research, 41(1), 16-25.
Alklind Taylor, A.S., Backlund, P. And Niklasson, L. (2012). The coaching cycle: A coaching-by-gaming approach in serious games. Simulation& Gaming, 20(10), 1-25.
Bannan-Ritland, B. (2003). The role of design in research: The integrative learning design framework. Educational Researcher, 32(1), 21-24.
Bokyeong, K., Park, H. And Baek, Y. (2009). Not just fun, but serious strategies: Using meta-cognitive strategies in game-based learning. Computers and Education, 52(4), 800-810.
Brom, C., Sisler, V. And Slavik, R. (2010). Implementing digital game-based learning in schools: augmented learning environment of' Europe 2045 '. Multimedia Systems, 16(1), 23-41.
Duplàa, E. And Talaat, N. (2012). Connectivisme et formation en ligne: É d ' enseignants du secondaires en Ontario. Distances et Savoirs, 9(4), 541-564.
Engeström, Y. (2009). Activity Theory and Individual and Social Transformation. In Perspectives on Activity Theory: Learning in Doing: Social, Cognitive& Computational Perspectives. Engeström, Y. (Eds), New York: Cambridge UP, 19-39.
Koster, R. (2005). A Theory of Fun for game design. Scottsdale: Paraglyph Press.
Nardi, B.A. (1996). Context and Consciousness: Activity Theory and Human-Computer Interaction, Boston: MIT Press, 69-103.
Nielsen, J. (2005). User Empowerment and the Fun Factor-Questions and Answers with Jakob Nielsen. Funology, 103-105. Consulted on December 2012: http://download.springer.com/static/pdf/540/chp%253A10.1007%252F14020-2967-5_10.pdf?auth66=1355496001_2a9042be9acbb5ed0317ea2c8770170b&Ext=.pdf
Riedel, J. And Baalsrud Hauge, J. (2011). State of the art of serious games for business and industry. Proceedings of the 2011 17th International Conference on Concurrent Enterprising, ICE2011. 20-22nd of June 2011, Aachen, Germany.
Vygotski, L. (1997). Pensée et langage. Publication originale 1934. Paris: La Dispute.
These references have been extracted automatically and may have some errors. Signed in users can suggest corrections to these mistakes.
Suggest Corrections to References