You are here: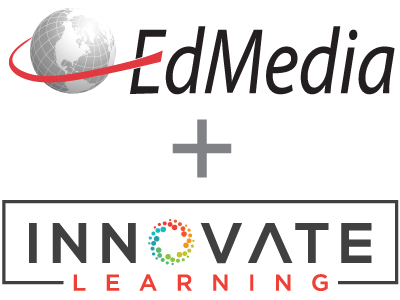 Student Engagement with an Online Orientation Resource: How Learning Analytics Refines Educational Design Principles
PROCEEDINGS
Helen Wozniak, FlindersNT, School of Medicine, Darwin, Flinders University, Australia
EdMedia + Innovate Learning, in Victoria, Canada ISBN 978-1-939797-03-2 Publisher: Association for the Advancement of Computing in Education (AACE), Waynesville, NC
Abstract
This paper reports the implementation of an online orientation resource for undergraduate nursing students known as "Get Learning Online" at a regional university in Australia. It forms part of an educational design-based research study examining how activity-based orientation resources can support health science students making their transition to studying online. A learning analytics approach combining demographic and learning management system tracking data was used to examine levels of student engagement with the online resource. Key findings indicate that providing pre-semester access contributes to greater participation, with deeper engagement by students who were in the older age group, studying their first online course or studying by distance. There was no relationship between early academic grades and levels of student engagement. These results were used to refine the design principles underpinning the development of this resource and guide future development of resources to support students' online learning journeys.
Citation
Wozniak, H. (2013). Student Engagement with an Online Orientation Resource: How Learning Analytics Refines Educational Design Principles. In J. Herrington, A. Couros & V. Irvine (Eds.), Proceedings of EdMedia 2013--World Conference on Educational Media and Technology (pp. 941-950). Victoria, Canada: Association for the Advancement of Computing in Education (AACE). Retrieved January 27, 2023 from https://www.learntechlib.org/primary/p/112074/.
References
View References & Citations Map
Beer, C., Clark, K., & Jones, D. (2010). Indicators of engagement. In C.H. Steel, M.J. Keppell, P. Gerbic & S. Housego (Eds.), Curriculum, technology& Transformation for an unknown future. Proceedings ascilite Sydney 2010 (pp.75-86).
Crosling, G., & Heagney, M. (2009). Improving student retention in higher education: improving teaching and learning. Australian Universities Review, 51(2), 9-18.
Design-based Research Collective. (2003). Design-Based Research: An Emerging Paradigm for Educational Inquiry. Educational Researcher, 32(1), 5-8.
Erlich, Z., Erlich-Philip, I., & Gal-Ezer, J. (2005). Skills Required for Participating in CMC Courses: An Empirical Study. Computers and Education, 44(4), 477-487.
Ferguson, R. (2012). The State Of Learning Analytics in 2012: A Review and Future Challenges. UK: Knowledge Media Institute, The Open University.
Greller, W., & Drachsler, H. (2012). Translating Learning into Numbers: A Generic Framework for Learning Analytics. Educational Technology& Society, 15(3), 42-57.
IMS Global Learning Consortium Inc. (2010). IMS GLC Student Induction to E-Learning: A best practices framework for promoting postsecondary student retention associated with induction to e-learning.
Johnson, L., Adams, S., & Cummins, M. (2012). The NMC Horizon Report: 2012 Higher Education Edition. Austin, Texas: The New Media Consortium.
Kennedy, G.E., Judd, T.S., Churchward, A., Gray, K., & Krause, K.L. (2008). First year students' experiences with technology: Are they really digital natives? Australasian Journal of Educational Technology, 24(1), 108-122.
Kift, S.M., Nelson, K.J., & Clarke, J.A. (2010). Transition pedagogy: a third generation approach to FYE: a case study of policy and practice for the higher education sector. The International Journal of the First Year in Higher Education, 1(1), 1-20.
Krause, K.L., & McEwen, C. (2009). Student Induction to E-Learning: A Progress report: University of Southern Queensland report by Link Affiliates Team within the Australian Digital Futures Institute,.
Macfadyen, L.P., & Dawson, S. (2010). Mining LMS data to develop an' ' early warning system" for educators: A proof of concept. Computers& Education, 54(2), 588-599.
Newton, D., & Ellis, A. (2012). Understanding Australian First Year University Students' Experiences of Teaching and Learning institutions are measuring up. (2008). Great expectations of ICT: How higher education from Technologies. International Journal on E-Learning, 11(3), 15.
OECD. (2008). Education at a glance 2008: OECD indicators: Organization for Economic Co-operation and Development.
Palmer, S. (2012). Understanding the context of distance students: differences in on-and off-campus engagement with an online learning environment. Journal of open, flexible and distance learning, 16(1), 70-82.
Pillay, H., Irving, K., & Tones, M. (2007). Validation of the Diagnostic Tool for Assessing "Tertiary Students' Readiness for Online Learning". Higher Education Research and Development, 26(2), 217-234.
Rovai, A.P., & Downey, J.R. (2010). Why some distance education programs fail while others succeed in a global environment. The Internet and Higher Education, 13(3), 141-147.
Sharpe, R., Beetham, H., & De Freitas, S. (2010). Rethinking learning for the digital age: how learners shape their own experiences. London: Routledge.
Sharpe, R., & Benfield, G. (2012). Institutional strategies for supporting learners in a digital age. Enhancing Learning and Teaching in the Social Sciences. 4(2).
Shih, P.-C., Muñoz, D., & Sánchez, F. (2006). The effect of previous experience with information and communication technologies on performance in a Web-based learning program. Computers in Human Behavior, 22(6), 962-970.
Wilson, M. (2008). An investigation into the perceptions of first-time online undergraduate learners on orientation events. Journal of Online Learning and Teaching, 4(1).
These references have been extracted automatically and may have some errors. Signed in users can suggest corrections to these mistakes.
Suggest Corrections to References