You are here: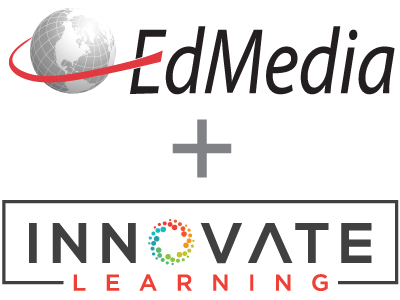 Best Practices in Blended Learning: Snapshots from a Hybrid Bachelor of Science in Nursing (BSN) Program
PROCEEDINGS
Laurie Posey, George Washington University, United States
EdMedia + Innovate Learning, in Victoria, Canada ISBN 978-1-939797-03-2 Publisher: Association for the Advancement of Computing in Education (AACE), Waynesville, NC
Abstract
Blended learning strategies integrate the unique characteristics of online and face-to-face teaching environments with a goal of optimizing learning experiences and outcomes. Blended learning holds particular promise for undergraduate nursing education, which integrates dense didactic content with hands-on skills development. This case study reports preliminary outcomes of a project to transition a face-to-face Bachelor of Science in Nursing program to a blended learning format, with a focus on best-practice teaching strategies that use mixed modalities in a complementary fashion to move students toward the achievement of complex learning objectives. Student and faculty perceptions related to the effectiveness of these strategies highlight the benefits of combining independent/asynchronous and social/synchronous learning experiences.
Citation
Posey, L. (2013). Best Practices in Blended Learning: Snapshots from a Hybrid Bachelor of Science in Nursing (BSN) Program. In J. Herrington, A. Couros & V. Irvine (Eds.), Proceedings of EdMedia 2013--World Conference on Educational Media and Technology (pp. 350-355). Victoria, Canada: Association for the Advancement of Computing in Education (AACE). Retrieved November 30, 2021 from https://www.learntechlib.org/primary/p/111979/.
References
View References & Citations Map
Brandt, B.F. (2010). Blended learning: emerging best practices in allied health workforce development. Journal of allied health., 39 (4), P. E167. (ISSN: 0090-7421)
Davidson, C. (2011). A Hybrid Classroom-Online Curriculum Format for RN-BSN Students: Cohort Support and Curriculum Structure Improve Graduation Rates. The Journal of continuing education in nursing, 42 (5), P. 223. (ISSN: 0022-0124)
De Fátima Wardenski, R. (2012). Blended learning in biochemistry education: Analysis of medical students' perceptions. Biochemistry and molecular biology education., 40 (4), P. 222. (ISSN: 1470-8175)
Glogowska, M. (2011). How' blended ' is blended learning?: Students' perceptions of issues around the integration of online and face-to-face learning in a continuing professional development (CPD) healthcare context. Nurse Education Today, 31 (8), 887891.
Holaday, S.D. (2008). Addressing challenges in nursing education: Through a clinical instruction model based on a hybrid, inquiry-based learning framework. Nursing Education Perspectives, 29 (6), 353-358.
Ireland, J. (2009). Blended learning in education: effects on knowledge and attitude. British Journal of Nursing, 18 (2), 124-130.
Hsu, L.L. (2011). Effects of a blended learning module on self-reported learning performances in baccalaureate nursing students. Journal of Advanced Nursing, 67 (11), 2435-2444.
Jang, K.S. (2006). A blended learning program on undergraduate nursing students' learning of electrocardiography. Studies in
Koch, J. (2010). Nursing students' perception of a web-based intervention to support learning. Nurse Education Today, 30 (6), 584-590.
Mahoney, J.S. (2005). Design and evaluation of an online teaching strategy in an undergraduate psychiatric nursing course. Archives of Psychiatric Nursing, 19 (6), 264-272.
Salamonson, Y. (2005). Factors influencing nursing students' preference for a hybrid format delivery in a pathophysiology course. Nurse Education Today, 25 (1), 9-16.
Strickland, K. (2012). The use of podcasts to enhance research-teaching linkages in undergraduate nursing students. Nurse Education in Practice, 12(4), 210-214.
Teeley, K.H. (2007). Designing hybrid Web-based courses for accelerated nursing students. The Journal of Nursing Education. 46 (9), 417-422.
These references have been extracted automatically and may have some errors. Signed in users can suggest corrections to these mistakes.
Suggest Corrections to References