You are here: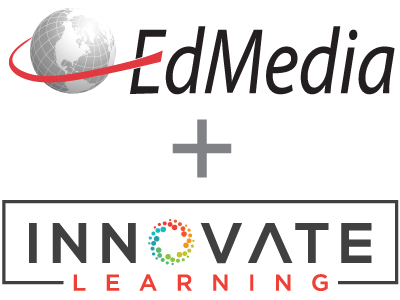 Using Digital Games to Enhance Older Adults' Cognitive Skills and Social Lives
PROCEEDINGS
David Kaufman, Andrew Sixsmith, Simon Fraser University, Canada ; Louise Sauve, Teluq, University of Quebec at Montreal, Canada ; Lise Renaud, University of Quebec at Montreal, Canada ; Emmanuel Duplaa, University of Ottawa, Canada
EdMedia + Innovate Learning, in Victoria, Canada ISBN 978-1-939797-03-2 Publisher: Association for the Advancement of Computing in Education (AACE), Waynesville, NC
Abstract
: This project investigates the use of digital games to enhance seniors' quality of life. By digital games we mean games played face-to-face or online on a computer, handheld device, or videogame machine. Our research questions are: (1) Can seniors' cognitive and social lives be enhanced by playing digital games? (2) What are key implementation factors when seniors play digital games? Technology-based games promise many benefits to seniors but research evidence is sparse about whether and how these can be realized. Our project will investigate the effective use of digital games to enhance seniors' cognitive and social capacities and quality of life as they age. This four-year project will investigate relationships among personal characteristics, gameplay process variables and outcomes, as well as studying the implementation factors. Both quantitative and qualitative methods will be used.
Citation
Kaufman, D., Sixsmith, A., Sauve, L., Renaud, L. & Duplaa, E. (2013). Using Digital Games to Enhance Older Adults' Cognitive Skills and Social Lives. In J. Herrington, A. Couros & V. Irvine (Eds.), Proceedings of EdMedia 2013--World Conference on Educational Media and Technology (pp. 228-233). Victoria, Canada: Association for the Advancement of Computing in Education (AACE). Retrieved July 14, 2020 from https://www.learntechlib.org/primary/p/111959/.
References
View References & Citations Map
Aalbers, T., Baars, M.A.E., & Olde Rickert, M.G.M. (2011). Characteristics of effective Internetmediated interventions to change lifestyle in people aged 50 and older: A systematic review. Ageing Research Reviews, 10, 487-497.
Adams, K.B., Liebbrandt, S., & Moon, H. (2011). A critical review of the literature on social and leisure activity and wellbeing in later life. Ageing& Society, 31, 683-712.
Bialystok, E. (2006). Effect of bilingualism and computer videogame experience on the Simon task. Canadian Journal of Experimental Psychology, 60, 68 – 79.
Bowling, A., & Dieppe, P. (2005). What is successful ageing and who should define it? British Medical Journal, 331, 1548-1551.
Buiza, C., Soldatos, J., Petsatodis, T., Geven, A., Etxaniz, A., & Tscheligi, M. (2009). HERMES: Pervasive computing and cognitive training for ageing well. In S. Omatu et al. (Eds.), IWANN '09 Proceedings of the 10th International Work-Conference on Artificial Neural Networks, Part II:
Claridge, T. (2004). Social capital and natural resource management. Unpublished Master' s thesis, University of Queensland, Brisbane, Australia. Retrieved September 15, 2011 from http://www.socialcapitalresearch.com/definition.html.
Csikzentmihalyi, M. (1990). FLOW: The psychology of optimal experience. New York, NY: HarperRow.
De Schutter, B., & Abeele, V.V. (2010). Designing meaningful play within the psycho-social context of older adults. In V.V. Abeele, B. Zaman, M. Obrist, & W. IJsselsteijn (Eds.), Fun and Games 2010: Proceedings of the 3rd International Conference on Fun and Games (pp. 84-93). New York,
Duplàa, E., Shirmohammadi, S., Sirota, T., Godfrey, D., Rahimi, H., & Nazari, A. (2011, May). Expérimentation d ' un jeu en ligne sur les littératies financières : un artéfact situationnel en salle de classe [Experimenting with an online game on financial literacy: A situational artifact in the classroom]. Paper presented at Colloque de l ' ACFAS, « Les jeux sérieux : situations, environnements ou artefacts pour l ' apprentissage? ». Sherbrooke, QC.
Gamberini, L., Alcaniz, M., Barresi, G., Fabregat, M., Ibanez, F., & Prontu, L. (2006). Cognition, technology and games for the elderly: An introduction to the ELDERGAMES project. PsychNology Journal, 4(3), 285-308.
Heylin, L. (2010). The older, the lonelier? Risk factors for social loneliness in old age. Ageing& Society, 30, 1177-1196.
AgingHwang, M.-Y., Hong, J.-C., Hao, Y.-W., & Jong, J.-T. (2011). Elders ' usability, dependability, and flow experiences on Embodied interactive videogames. Educational Gerontology, 37(8), 715-731.
Kaufman, D., & Sauvé, L. (2010). Educational gameplay and simulation environments: Case studies and lessons learned. Hershey, PA: IGI Global.
Kaufman, D., Sauvé, L. & Renaud, L. (2011). Enhancing learning through an online secondary school educational game. Journal of Educational Computing Research, 44(4), 401-420.
Lee, P.-L., Lan, W., & Yen, T.-W. (2011). Aging successfully: A four-factor model. Educational Gerontology, 37(3), 210-227.
Reichstadt, J., Sengupta, G., Depp, C., Palinkas, L.A., & Jeste, D.V. (2010). Older adults' perspectives on successful aging: Qualitative interviews. American Journal for Geriatric Psychiatry, 18(7), 567-575.
Rowe, J.W., & Kahn, R.L. (1987). Human aging: Usual and successful. Science, 237(4811), 143-149.
Sauvé, L., & Kaufman, D. (Eds.) (2010). Jeux et simulations éducatifs : Etudes de cas et leçons apprises [Educational games and simulations: Case studies and lessons learned]. Saint-Foi, Québec : Presses de l ' Université du Québec.
Sixsmith, A. (2006). New technologies to support independent living and quality of life for people with dementia. Alzheimer ' s Care Quarterly, 7(3), 194-202.
Sixsmith, A., Gibson, G., Orpwood, R., & Torrington, J. (2007). Developing a technology' wish list ' to enhance the quality of life of people with dementia. Gerontechnology, 6(1), 2-19.
Smits, C.H., Deeg, D.M., & Schmand, B. (1999). Cognitive functioning and health as determinants of mortality in an older population. American Journal of Epidemiology, 150(9), 978-986.
Stake, R.E. (1967). The countenance of educational evaluation, Teachers College Record, 68, 523-540.
Stufflebeam, D.L. & Webster, W.J. (1980). An analysis of alternative approaches to evaluation. Educational Evaluation and Policy Analysis, 2(3), 5-19.
Theurer, K., & Wister, A. (2010). Altruistic behaviour and social capital as predictors of well-being among older Canadians. Ageing& Society, 30, 157-181.
These references have been extracted automatically and may have some errors. Signed in users can suggest corrections to these mistakes.
Suggest Corrections to References