You are here: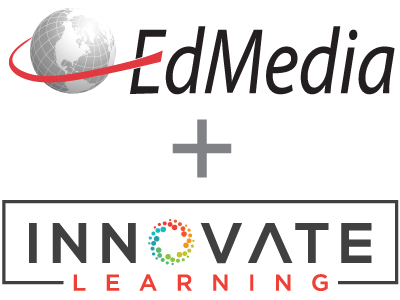 Technology: The Bridge to Reading Success
PROCEEDINGS
EdMedia + Innovate Learning, in Denver, Colorado, USA ISBN 978-1-880094-95-2 Publisher: Association for the Advancement of Computing in Education (AACE), Waynesville, NC
Abstract
U-Can Read: Literacy Intervention Years 3-10 (UCR) is a parent education program that supports adolescent, struggling readers. Results achieved at UCR, highlight the critical role that technology plays in engaging students in literacy learning and supporting their reading success. Too often reluctant, adolescent readers have spent years in classrooms being lost and frustrated; their enjoyment of reading diminished. According to Long, MacBlain, & MacBlain, (2007), it is not uncommon for students to respond to this frustration with inappropriate outbursts or passive disengagement. Whether they actively avoid learning or shut down completely, research shows that the achievement gap continues to widen (Fisher & Frey, 2007). This paper documents case studies of two reluctant and disengaged students and how technology served to motivate their pursuit of literacy learning. The technologies included Kindle e-book readers, iPad devices, iPods and interactive websites. These case studies give best practice examples that can be implemented in all classrooms to motivate students to read.
Citation
Lowe, K. & Spencer, R. (2012). Technology: The Bridge to Reading Success. In T. Amiel & B. Wilson (Eds.), Proceedings of EdMedia 2012--World Conference on Educational Media and Technology (pp. 2475-2483). Denver, Colorado, USA: Association for the Advancement of Computing in Education (AACE). Retrieved September 26, 2021 from https://www.learntechlib.org/primary/p/41104/.
Keywords
References
View References & Citations Map
Barone, D & Wright, T.E. (2008). Literacy Instruction With Digital and Media Technologies, The Reading Teacher, December 2008.
Biancarosa, G., & Snow, C.E. (2004). Reading next—a vision for action and research in middle and high school literacy: A report to Carnegie Corporation of New York. Washington, DC: Alliance for Excellent Education.
Blum, H.T., Lipsett, L.R., & Yocom, D.J. (2002). Literature circles: A tool for selfdetermination in one middle school inclusive classroom. Remedial and Special Education, 23(2), 99–108.
Casey, H.K. (2007). High stakes teaching in an era of high stakes testing. The Journal of Curriculum and Instruction, 1(1), 14–30.
Dolch, E.W. (1948). Problems in Reading. Champain, IL: The Garrard Press.
Duffy, G.G. (2003). Explaining reading: A resource for teaching concepts, skills, and strategies. New York: Guilford.
Duke, N.K., Purcell-Gates, V., Hall, L.A., & Tower, C. (2006, December). Authentic
Fisher, D., & Frey, N. (2007). A tale of two middle schools: The differences in structure and instruction. Journal of Adolescent& Adult Literacy, 51(3), 204–211.
Gee, J.P. (1992). The social mind. Westport, CT: Bergin & Garvey.
Grylls, B. (2008) Gold of the Gods. Random House Group, London.
Hymes, D. (1974). Foundations in sociolinguistics: An ethnographic approach. Philadelphia: University of Pennsylvania Press.
Kress, G. (2003). Literacy in the new media age. London: Routledge.
Larson, L.C. (2009) e-Reading and e-Responding: New Tools for the Next Generation of Readers, Journal of Adolescent& Adult Literacy, 53 (3), 255–258. November 2009.
Long, L., MacBlain, S., & MacBlain, M. (2007). Supporting students with dyslexia at the secondary level: An emotional model of literacy. Journal of Adolescent& Adult Literacy, 51(2), 124–134.
Nelson Cengate Learning. (2008) PM Benchmark Reading Assessment Resource. Cengate Learning Australia, South Melbourne.
Paris, S.G., Wasik, B.A., & Turner, J.C. (1991). The development of strategic readers. In R. Barr, M.L. Kamil, P. Mosenthal, & P.D.
Perry, N.E., Hutchinson, L.R., & Thauberger, C. (2007). Mentoring student teachers to design and implement literacy tasks that support self-regulated reading and writing. Reading and Writing Quarterly, 23, 27-50.
Purcell-Gates, V. & Waterman, R. (2000). Now we read, we see, we speak: Portrait of literacy development in a Freirean-based adult literacy class. Mahwah, NJ: Erlbaum.
Robert, R.M., & Deci, E.L. (2000). Self-determination theory and the facilitation of intrinsic motivation, social development, and well-being. American Psychologist, 55, 6878.
Sternberg, B.J., Kaplan, K.A., Borck, J.E. (2007). Enhancing Adolescent Literacy Achievement Through Integration of Technology in the Classroom, Reading Research Quarterly, July/August/September 2007
Wasik, B.H. (2004). Handbook of family literacy. Mahwah, N.J.: Erlbaum.
Westwood, P (2005) Spelling approaches to Teaching and Assessment, Second Edition. ACER Press.
Willems, M. (2003) Don't Let the Pigeon Drive the Bus! Hyperion Books for Children, New York.
Willems, M (2011) Don't Let the Pigeon Run this App!. Disney Publishing Worldwide Applications. Electronic Resource.
Zimmerman, B J. (2000). Attaining self-regulation: A social cognitive perspective in Handbook of self regulation. Boekaerts, Monique (Ed); Pintrich, Paul R. (Ed); Zeidner, Moshe (Ed). Handbook of self-regulation. San Diego, CA, US: Academic Press.
These references have been extracted automatically and may have some errors. Signed in users can suggest corrections to these mistakes.
Suggest Corrections to References