You are here: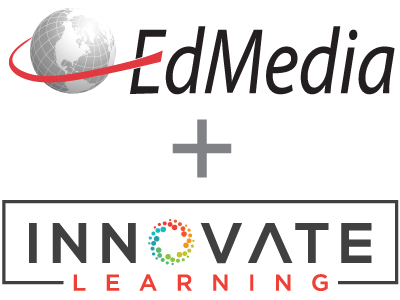 PACT: A Pattern-Annotated Course Tool
PROCEEDINGS
EdMedia + Innovate Learning, in Orlando, FL USA ISBN 978-1-880094-60-0 Publisher: Association for the Advancement of Computing in Education (AACE), Waynesville, NC
Abstract
We present PACT: a visual editor for annotating sequences of learning objects with references to pedagogical patterns. Previous efforts to reform pedagogy via design patterns have focused on two approaches, each of which has severe disadvantages: the exchange of pedagogical pattern descriptions and the creation of learning environments informed by them. The key innovation of PACT is its focus on pattern-annotated courses that connect these methods. We discuss the goals driving the design along with the features that comprise this tool. Finally, we identify opportunities for community involvement and future work.
Citation
Carle, A., Canny, J. & Clancy, M. (2006). PACT: A Pattern-Annotated Course Tool. In E. Pearson & P. Bohman (Eds.), Proceedings of ED-MEDIA 2006--World Conference on Educational Multimedia, Hypermedia & Telecommunications (pp. 2054-2060). Orlando, FL USA: Association for the Advancement of Computing in Education (AACE). Retrieved November 30, 2021 from https://www.learntechlib.org/primary/p/23291/.
Keywords
References
View References & Citations Map
Alexander, C., Ishikawa, S., & Silverstein, M. (1977). A Pattern Language Oxford University Press.
Baudisch, P., Good, N., Bellotti, V., & Schraedley, P. (2002). Keeping things in context: a comparative evaluation of focus plus context screens, overviews, and zooming. CHI '02: Proceedings of the SIGCHI conference on Human factors in computing systems, Minneapolis, Minnesota, USA, 259-266.
Bederson, B.B., Grosjean, J., & Meyer, J. (2004). Toolkit Design for Interactive Structured Graphics. IEEE Transactions on Software Engineering, 30(8), 535-546.
Brown, A.L., & Campione, J.C. (1994). Guided discovery in a community of learners. In K. McGilly (Ed.), Classroom lessons: Integrating cognitive theory and classroom practice. Cambridge: MIT/Bradford.
Clancy, M., Titterton, N., Ryan, C., Slotta, J., & Linn, M. (2003). New roles for students, instructors, and computers in a lab-based introductory programming course. SIGCSE '03: Proceedings of the 34th SIGCSE technical symposium on Computer science education, Reno, Navada, USA, 132-136.
Collins, A., Brown, J.S., & Holum, A. (1991). Cognitive apprenticeship: Making thinking visible. American Educator, 15, 6-46.
Cue, N. (1998). A Universal Learning Tool for Classrooms? Proceedings of the First Quality in Teaching and Learning Conference,
Dillenbourg, P. (1999). Collaborative Learning: Cognitive and Computational Approaches Oxford, UK: Elsevier Science Ltd.
Fincher, S., & Utting, I. (2002). Pedagogical patterns: their place in the genre. ITiCSE '02: Proceedings of the 7th annual conference on Innovation and technology in computer science education, Aarhus, Denmark, 199-202.
Hong, J.I., & Landay, J.A. (2000). SATIN: a toolkit for informal ink-based applications. UIST '00: Proceedings of the 13th annual ACM symposium on User interface software and technology, San Diego, United States, 63-72.
Lilly, S. (1996), Patterns for Pedagogy. Object Magazine, 5 (8)
Linn, M.C. (2005). WISE design for lifelong learning--Pivotal Cases. In P. Gardenfors, & P. Johansson (Eds.), Cognition, Education and Communication Technology. Mahwah, NJ: Lawrence Erlbaum Associates.
Sharp, H., Manns, M.L., & Eckstein, J. (2003). Evolving Pedagogical Patterns: The Work of the Pedagogical Patterns Project. Computer Science Education, 13(4), 215-330.
Sharp, H., Manns, M.L., & Eckstein, J. (2000). The pedagogical patterns project (poster session). OOPSLA '00: Addendum to the 2000 proceedings of the conference on Object-oriented programming, systems, languages,
These references have been extracted automatically and may have some errors. Signed in users can suggest corrections to these mistakes.
Suggest Corrections to References