You are here: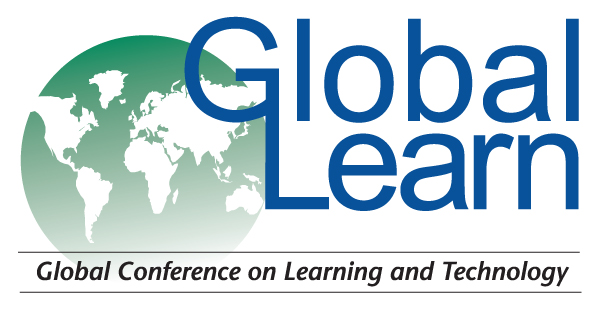 Exploratory Study: Designing a Blended Learning Model in the Support of Research Writing Skills of Undergraduate Students
PROCEEDINGS
Asako Yoshida, University of Manitoba, Canada
Global Learn, in Online, Publisher: Association for the Advancement of Computing in Education (AACE)
Abstract
This paper reports preliminary results from an explorative study of a blended learning model designed as an alternative, more embedded support for undergraduate students in a highly multidisciplinary faculty at the University of Manitoba, Canada. A librarian and a writing instructor explored the potential of blended learning to create more student-centered environments for students to complete the writing assignments in the context of two primarily lecture-based, traditional undergraduate writing-intensive courses. The rational for a blended learning model for the support of the research writing skills of undergraduate students and the model developed in the study will be discussed. Additionally, two case studies, which were drawn from the first writing assignment of the two respective courses in the exploratory study, will be compared and contrasted in terms of course circumstances, real-life administrative constraints that were encountered at the planning stage from the librarian's perspectives.
Citation
Yoshida, A. (2012). Exploratory Study: Designing a Blended Learning Model in the Support of Research Writing Skills of Undergraduate Students. In Proceedings of Global Learn 2012: Global Conference on Learning and Technology (pp. 196-201). Online,: Association for the Advancement of Computing in Education (AACE). Retrieved October 16, 2019 from https://www.learntechlib.org/primary/p/42066/.
Keywords
References
View References & Citations Map
Biggs, J.B., Tang, C. (2011). Teaching for quality learning at university: What the student does. Maidenhead, Berkshire, England: McGraw-Hill/Society for Research into Higher Education.
Barr, R.B., & Tagg, J. (1995). From teaching to learning: A new paradigm for undergraduate education. Change, 27(6), 12–25.
Dobozy, E. (2011). Constrained by ideology: Attitudinal barriers to undergraduate research in Australian teacher education. E-Journal of Business Education& Scholarship of Teaching, 5(2), 36-47.
Elander, J., Harrington, K., Norton, L., Robinson, H., & Reddy, P. (2006). Complex skills and academic writing: A review of evidence about the types of learning required to meet core assessment criteria. Assessment& Evaluation in Higher Education, 31(1), 71-90.
Flower, L., & Hayes, J.R. (1981). A cognitive process theory of writing. College Composition and Communication, 32(4), pp. 365-387.
Garrison, D.R., & Vaughan, N. (2008). Blended learning in higher education. San Francisco: Joyssey-Bass.
Gordon, C. (1990). Changes in readers' and writers' metacognitive knowledge: Some observations. Reading Research and Instruction, 30, 1-14.
Hammann, L. (2005). Self-regulating in academic writing tasks. International Journal of Teaching and Learning in Higher Education, 17(1), 15-26.
Hyland, T., Samuels, B.M., & Graves, R. (2010). Undergraduate writing assignments: An analysis of syllabi at one Canadian college. Written Communication, 27(3), 293-317.
Nelson, J., & Hayes, J. (1988). How the writing context shapes college students' strategies for writing from sources. (Technical Note No. 16). Center for the Study of Writing.
Oshige, M. (2003). Exploring task understanding in self-regulated learning: Task understanding as a predictor of academic success in undergraduate students. (Master's thesis, University of Victoria).
Perry, N.E. (1998). Young children's self-regulated learning and contexts that support it. Journal of Educational Psychology, 90, 715-729.
Roscoe, R.D., & Chi, M.T.H. (2007). Understanding tutor learning: Knowledge-building and knowledge-telling in peer tutors' explanations and questions. Review of Educational Research, 77(4), 534-574.
Scardamalia, M., & Bereiter, C. (2006). Knowledge building: Theory, pedagogy, and technology. In K. Sawyer (Ed.), Cambridge Handbook of the Learning Sciences (pp. 97-118). New York: Cambridge University Press.
Limberg, L. (2007). "Learning assignment as task in information seeking research" Information Research, 12(1) paper colis28. Retrieve from: at http://InformationR.net/ir/12-1/colis/colis28.html , September 10, 2012.
These references have been extracted automatically and may have some errors. Signed in users can suggest corrections to these mistakes.
Suggest Corrections to References