You are here: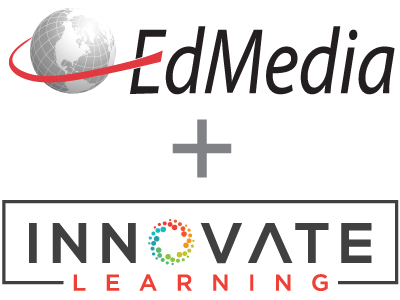 Index of Technology Usage by Seniors (ITS) Citizens in Brazil
PROCEEDINGS
EdMedia + Innovate Learning, in Denver, Colorado, USA ISBN 978-1-880094-95-2 Publisher: Association for the Advancement of Computing in Education (AACE), Waynesville, NC
Abstract
This paper presents a study that investigated how the older adult population in Brazil uses modern technologies for learning purposes. The study sample included 85 Brazilian residents ranging in age from 55 to 90 years old, called in this study as "Advanced Age Adults." Based on the results of this study, the Index of Technology Usage by Seniors (ITS) is proposed to measure the amount of technology that this age group is using and the potential use of these technologies for educational purposes. The paper concludes with practical implications for the future use of the ITS.
Citation
Borges, R., Conceição, S., Lima, J.V. & Reategui, E. (2012). Index of Technology Usage by Seniors (ITS) Citizens in Brazil. In T. Amiel & B. Wilson (Eds.), Proceedings of EdMedia 2012--World Conference on Educational Media and Technology (pp. 129-138). Denver, Colorado, USA: Association for the Advancement of Computing in Education (AACE). Retrieved April 18, 2021 from https://www.learntechlib.org/primary/p/40738/.
References
View References & Citations Map
Atchinson, K.A. (1990). Development of the Geriatric Oral Health Assessment Index. Journal of Dental Education, 54, (11), 680-687.
Boshier, R. (1991). Psychometric properties of the alternative form of the educational participation scale. Adult Education Quarterly, 41, 150-167.
Coombs, P.H. (1989). Formal and nonformal Education: Future strategies. In: C.J. Titmus (Ed.), Lifelong Education for Adults: An International Handbook (pp. 57-60). New York: Pergamon Press.
Ervin, R.B. (2008). Healthy Eating Index Scores Among Adults, 60 Years of Age and Over, by Sociodemographic and Health Characteristics: United States, 1999– 2002. Advanced Data No. 395, May 20, 2008.
Gomes, F.J.L., Lima, J.V., & Nevado, R.A. (2010). An Alternative for the Interaction with The teDigital TV. Retrieved from http://www.ufam-automation.net/idtvec/acceptedpapers/W1_8_gomes.pdf.
IBGE (2010). Sí ntese dos indicadores sociais 2010. Instituto Brasileiro de Geografia e Estatí stica. Tabela 1.4-Esperanç a de vida ao nascer, por sexo, segundo as Grandes Regiõ es e Unidades da Federa ç ã O.Retrieved from http://www.ibge.gov.br.
Illeris, K. (2004). Adult Education and Adult Learning. Malabar; Florida: Krieger.
Keir, S., & Faulkner, E. (2007). Considering the Value of Quality of Life Research in Managed Care Medicine. Journal of Managed Care Medicine, 10,(1),.
Lehman, R., & Conceição, S.C.O. (2010). Creating a Sense of Presence in Online Teaching: How to" Be There" for Distance Learners. San Francisco: Jossey-Bass series, John Wiley& Sons Inc.
Levinson, D. (1978). The Seasons of a Man' s Life. New York: Knopf. Lopes, Ivo M., Silva, Bruno M., Rodrigues, Joel J.P.C., Lloret, Jaime, Proenç a Jr., Mario L.A. (2011). Mobile Health Monitoring Solution for Weight Control. The 2011 International Conference on Wireless Communications and Signal Processing (WCSP 2011), Nanjing, China.
Martins, R.M.L. (2011). Os Idosos e as Actividades de Lazer. Centro de Estudos em Educa ç ã o, Tecnologias e Saúde (CI & DETS) do Instituto Politécnico de Viseu-Portugal, pp. 243-251.
MEDLINE (2009). MedlinePlus Medical Encyclopedia. Body Mass Index. Retrieved from http://www.nlm.nih.gov/medlineplus/ency/article/007196.htm.
Merriam, S.B., Caffarella, R.S., & Baugartner, L.M. (2007). Learning in adulthood. A comprehensive guide, San Francisco: Jossey-Bass.
Neugarten, B.L., & Neugarten, D.A. (1986). Age in the aging society. Daedalus, 115 (1), 31-49.
Neugarten, B.L., & Neugarten, D.A (1996). The Meaning of Age. Chicago: The University of Chicago Press.
Nichols, T.A., Rogers, W.A., Fisk, A.D., & West, L.D. (2001). How Old is yours participants? Proceedings of the Human Factors and Ergonomics Society 45th Annual Meeting, 262-266.
Sifakis, J. (2011). A vision for computer science– the system perspective. Central European Journal of Computer Science, 1(1) 108-116 DOI:10.2478/s13537-011-0008-Y.Sterling,G.(2012a).USNow Has More Than 100 Million Smartphone Users— comScore. Retrieved from http://marketingland.com/us-now-has-more-than-100-million-smartphone-users-comscore-7380.
Vance, D.E, Eagerton, G., Harnish, B., Mckie, P., & Fazeli, P. (2011). Cognitive Prescriptions: A Nursing Approach to Increasing Cognitive Reserve. Journal of Gerontological Nursing, 37, (4), 22-29.
Vestberg, H. (2011). How the Internet of things could save the environment. Retrieved from http://www.reuters.com/article/2011/03/23/idUS337062 3720110323.
Wozniak, R.H. (1999). Introduction to Memory: Hermann Ebbinghaus (1885/1913). In Classics in psychology, 1855-1914: Historical essays. Bristol, UK: Thoemmes Press.
These references have been extracted automatically and may have some errors. Signed in users can suggest corrections to these mistakes.
Suggest Corrections to References