You are here: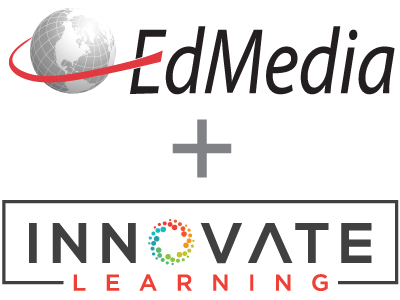 Lecture Capture: Good Student Learning or Good Bedtime Story? An Interdisciplinary Assessment of the Use of Podcasts in Higher Education
PROCEEDINGS
AACE Award
EdMedia + Innovate Learning, in Lisbon, Portugal ISBN 978-1-880094-89-1 Publisher: Association for the Advancement of Computing in Education (AACE), Waynesville, NC
Abstract
Nowadays podcasts are used in many university courses and often viewed as an effective way to augment undergraduate education. We present research on the use of podcasts in four disciplines (Art, Dentistry, Design and Psychology). We surveyed 386 students on their opinions, perceptions, and use of podcasts. We found that students had preconceived notions that the use of podcasts would help them learn. In spite of students' perceptions, we found that the use of podcasts did not have a positive impact on their learning. Also, in spite of a common perception reported in the literature, that is, that the availability of podcasts leads to increased class absenteeism, we found that the use of podcasts to supplement face-to-face lectures had no negative impact on class attendance. Variables that explain how podcasts influence learning outcomes are considered and theories that contribute to our understanding of instructor and student misconceptions around the use of podcasts are discussed.
Citation
Paulo Kushnir, L., Berry, K., Wyman, J. & Salajan, F. (2011). Lecture Capture: Good Student Learning or Good Bedtime Story? An Interdisciplinary Assessment of the Use of Podcasts in Higher Education. In T. Bastiaens & M. Ebner (Eds.), Proceedings of ED-MEDIA 2011--World Conference on Educational Multimedia, Hypermedia & Telecommunications (pp. 3168-3178). Lisbon, Portugal: Association for the Advancement of Computing in Education (AACE). Retrieved December 6, 2021 from https://www.learntechlib.org/primary/p/38309/.
Keywords
References
View References & Citations Map
Abt, G., & Barry, T. (2007). The quantitative effect of students using podcasts in a first year undergraduate exercise physiology module. Bioscience Education e-Journal, 10, April 14th 2010. Retrieved from http://dx.doi.org/10.3108/beej.10.8Aguiar,C.,Carvalho,A.A., & Carvalho, C.J. (2009). Use of short podcasts to reinforce learning outcomes in biology. Biochemistry and Molecular Biology Education, 37(5), 287-289.
Barsky, E., & Lindstrom, K. (2008). Podcasting the sciences: A practical overview. Issues in Science and Technology Librarianship, (55)
Bateman, S., Gutwin, C., Nacenta, M. (2008). Seeing Things in the Clouds: The Effect of Visual Features on Tag Cloud Selections. In: Proc. Of the 19th ACM conference on Hypertext and Hypermedia, pp. 193–202. ACM Press, New York.
Bongey, S.B., Cizadlo, G., & Kalnbach, L. (2006). Explorations in course-casting: Podcasts in higher education. Campus-Wide Information Systems, 23(5), 350-367.
Brotherton, J.A., & Abowd, G.D. (2004). Lessons learned from eClass: Assessing automated capture and access in the classroom. ACM Trans.Comput.-Hum.Interact., 11(2), 121-155.
Copley, J. (2007). Audio and video podcasts of lectures for campus-based students: Production and evaluation of student use. Innovations in Education and Teaching International, 44(4), 387-399.
Evans, C. (2008). The effectiveness of M-learning in the form of podcast revision lectures in higher education. Computers& Education, 50(2), 491-498.
Goldberg, H.R., Haase, E., Shoukas, A., & Schramm, L. (2006). Redefining classroom instruction. Advances in Physiology Education, 30(3), 124-127.
Heilesen, S.B. (2010). What is the academic efficacy of podcasting? Computers& Education, 55 (3), 1063-1068. (The) Horizon Report (2006). The NEW MEDIA CONSORTIUM and EDUCAUSE Learning Inititative, The Horizon Report---2006, available at: www.nmc.org/horizon/ (accessed April 14, 2010).
Heider, F. (1958). The Psychology of Interpersonal Relations. New York: John Wiley& Sons.
Holbrook, J., & Dupont, C. (2009). Profcasts and class attendance--does year in program matter? Bioscience Education, 13
Karppinen, P. (2005). Meaningful learning with digital and online videos: Theoretical perspectives. AACE Journal, 13(3), 233-250.
Kraus, L.A., Reed, W.M., & Fitzgerald, G.E. (2001). The effects of learning style and hypermedia prior experience on behavioral disorders knowledge and time on task: a case-based hypermedia environment. Computers in Human Behavior, 17, 125-140.
Larkin, H.E. (2010). "But they won't come to lectures..." the impact of audio recorded lectures on student experience and attendance. Australasian Journal of Educational Technology, 26(2), 238-249.
Lonn, S., & Teasley, S.D. (2009). Podcasting in higher education: What are the implications for teaching and learning? The Internet and Higher Education, 12(2), 88-92.
Mayer, R.E. (1997). Multimedia learning: Are we asking the right questions. Educational Psychologist, 32, 1-19.
McGarr, O. (2009). A review of podcasting in higher education: Its influence on the traditional lecture. Australasian Journal of Educational Technology, 25(3), 309-321.
McKinney, D., Dyck, J.L., & Luber, E.S. (2009). ITunes university and the classroom: Can podcasts replace professors? Computers& Education, 52(3), 617-623.
Nicholson, J., & Nicholson, D.B. (2010). A stream runs through IT: Using streaming video to teach information technology. Campus-Wide Information Systems, 27(1), 17-24.
Oliver, B. (2005). Mobile blogging, 'Skyping' and podcasting: Targeting undergraduates' communication skills in transnational learning contexts. Microlearning, 157-162.
Oxford Advanced Learner's Dictionary (2010). Oxford University Press, available at: http://www.oxfordadvancedlearnersdictionary.com/?cc=global (accessed, November 23, 2010).
Parson, V., Reddy, P., Wood, J., & Senior, C. (2009). Educating an "iPod" generation: Undergraduate attitudes, experiences and understanding of vodcast and podcast use. Learning, Media and Technology, 34(3), 215-228.
Piecka, D., Studnicki, E., & Zuckerman-Parker, M. (2008). A proposal for ozone science podcasting in a middle science classroom. AACE Journal, 16(2), 203-233.
Rosell-Aguilar, F. (2007). Top of the pods--in search of a podcasting "podagogy" for language learning. Computer Assisted Language Learning, 20(5), 471-492.
Scutter, S., Stupans, I., Sawyer, T., & King, S. (2010). How do students use podcasts to support learning? Australasian Journal of Educational Technology, 26(2), 180-191.
Shantikumar, S. (2009). From lecture theatre to portable media: Students' perceptions of an enhanced podcast for revision. Med Teach, 31(6), 535-538.
Sutton-Brady, C., Scott, K.M., Taylor, L., Carabetta, G., & Clark, S. (2009). The value of using short-format podcasts to enhance learning and teaching. ALT-J: Research in Learning Technology, 17(3), 219-232.
Taylor, M.Z. (2009). Podcast lectures as a primary teaching technology: Results of a one-year trial. Journal of Political Science Education, 5(2), 119-137.
Traphagan, T. (2010). Impact of class lecture webcasting on attendance and learning. Educational Technology Research and Development, 58(1), 19-37.
Walls, S.M., Kucsera, J.V., Walker, J.D., Acee, T.W., McVaugh, N.K., & Robinson, D.H. (2010). Podcasting in education: Are students as ready and eager as we think they are? Computers& Education, 54(2), 371-378.
Wang, R., Mattick, K., & Dunne, E. (2010). Medical students' perceptions of video-linked lectures and video-streaming. ALT-J: Research in Learning Technology, 18(1), 19-27.
Young, J.R. (2008). The lectures are recorded, so why go to class? Chronicle of Higher Education, 54(36), March 26 2010.
These references have been extracted automatically and may have some errors. Signed in users can suggest corrections to these mistakes.
Suggest Corrections to References