You are here: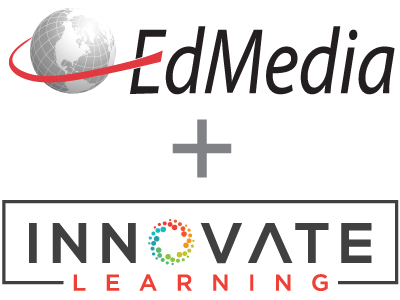 Social Annotation: Emergent Text Signals through Self-Organization
PROCEEDINGS
EdMedia + Innovate Learning, in Toronto, Canada ISBN 978-1-880094-81-5 Publisher: Association for the Advancement of Computing in Education (AACE), Waynesville, NC
Abstract
In this paper we discuss a type of social software that might be called social annotation. Such software enables individuals to add annotations – underlines and highlights, for example – while reading a text. Additionally, some aggregation of those individual annotations is then added to the text in the form of typographical text signals (e.g., bold typeface). A study of 40 undergraduates using a social annotation application, called CoREAD, suggests that the software enables increasingly stable typographical text signals to emerge over time. Stability indicates that a group consensus had been reached about the most relevant sections of the text. Additionally, these social text signals were shown to match quite well with text signals that had been added to the text by its author. This indicates that group consensus can generate social text signals that adequately capture the important concepts in a text.
Citation
Chiarella, A. & Lajoie, S. (2010). Social Annotation: Emergent Text Signals through Self-Organization. In J. Herrington & C. Montgomerie (Eds.), Proceedings of ED-MEDIA 2010--World Conference on Educational Multimedia, Hypermedia & Telecommunications (pp. 1456-1462). Toronto, Canada: Association for the Advancement of Computing in Education (AACE). Retrieved July 6, 2022 from https://www.learntechlib.org/primary/p/34828/.
References
View References & Citations Map
Bonabeau, E., Dorigo, M., & Theraulaz, G. (1999). Swarm Intelligence: From natural to artificial systems. New York: Oxford University Press.
Bonabeau, E., & Theraulaz, G. (2000). Swarm smarts. Scientific American, 72-79.
Clark, A. (2003). Natural-born cyborgs: Minds, technologies, and the future of human intelligence. New York: Oxford University Press.
Dron, J. (2007). The teacher, the learner and the collective mind. AI & Society, 21(1), 200-216.
Hill, W., & Hollan, J. (1993). History-enriched digital objects. Paper presented at the Third Conference on Computers, Freedom, and Privacy, Burlingame, CA.
Hill, W., Hollan, J., Wroblewski, D., & McCandless, T. (1992, May). Edit wear and read wear. Paper presented at the CHI '92: Proceedings of the SIGCHI conference on Human factors in computing systems, Monterey, CA.
Hollan, J., Hutchins, E., & Kirsh, D. (2000). Distributed cognition: Toward a new foundation for human-computer interaction research. ACM Transactions on Computer-Human Interaction, 7(2), 174-196.
Holyoak, K. (1990). Problem solving. In D.N. Osherson & E.E. Smith (Eds.), Thinking: An invitation to cognitive science, vol. 3 (pp. 117-146). Cambridge, MA: MIT Press.
Lorch, R.F., Jr. (1989). Text-signaling devices and their effects on reading and memory processes. Educational Psychology Review, 1(3), 209-234.
Marshall, C.C., & Brush, B.A.J. (2004). Exploring the relationship between personal and public annotations. In Proceedings of the Joint Conference on Digital Libraries (pp. 349-357). NY: ACM Press.
Sulis, W. (1997). Fundamental concepts of collective intelligence. Nonlinear Dynamics, Psychology, and Life Sciences, 1(1), 3553.
Tattersall, C., Manderveld, J., vandenBerg, B., van Es, R., Janssen, J., & Koper, R. (2005). Self organising wayfinding support for lifelong learners. Education and Information Technologies, 10(1-2), 109-121.
These references have been extracted automatically and may have some errors. Signed in users can suggest corrections to these mistakes.
Suggest Corrections to References