You are here: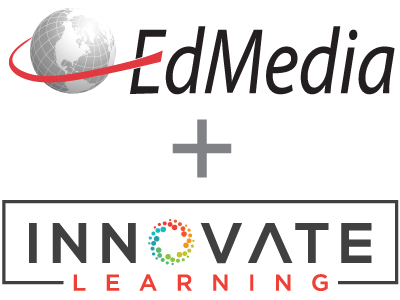 Learning Networks in a C21 Navy
PROCEEDINGS
Donald Sheridan, University of Auckland Business School, New Zealand
EdMedia + Innovate Learning, in Toronto, Canada ISBN 978-1-880094-81-5 Publisher: Association for the Advancement of Computing in Education (AACE), Waynesville, NC
Abstract
Abstract . A navy's mission is to provide fully trained, supported and effective maritime forces for the protection of its citizens, the nation and allied interests. In order to accomplish its mission they are in a state of continuous training. Given a wide range of tasks, strategic vision must involve significant physical, logistical and intellectual agility. The purpose of this paper is to examine current technologies with recommendations for their selection and use to effectively support learning. The contents of this paper will be of interest to institutions and industries engaged in distance learning and skills maintenance.
Citation
Sheridan, D. (2010). Learning Networks in a C21 Navy. In J. Herrington & C. Montgomerie (Eds.), Proceedings of ED-MEDIA 2010--World Conference on Educational Multimedia, Hypermedia & Telecommunications (pp. 1196-1201). Toronto, Canada: Association for the Advancement of Computing in Education (AACE). Retrieved September 19, 2019 from https://www.learntechlib.org/primary/p/34784/.
References
View References & Citations Map
Barras, C. (2009) Innovation: How Social Networking Might Change the World. New Scientist, 17 (37), 27 February 2009.
Brown, J.S. (2006) Forward from Beck J. 109 Ideas for Virtual Learning: How Open Content Will Help Close the Digital Divide Lanham, Md.: Rowman & Littlefield Education.
Conner, M.L. (2004) "Andragogy and Pedagogy." Ageless Learner,. Http://agelesslearner.com/intros/andragogy.html [viewed 21
Davenport, TH and Prusak L (1998) Working Knowledge: How Organisations Manage What They Know. Boston: Harvard Business School Press
Dills, CR and Romiszowski, AJ (eds) (2004) Instructional Development Paradigms. Englewood Cliffs: Educational Technology Publications.
Hammond, G.T. (2001) The Mind of War: John Boyd and American Security. Washington: Smithsonian Books.
Hamilton, E. (2009) Principles and Grand Challenges for the Future: A Prospectus for the Computer-Supported Collaborative Learning (CSCL) Community US Air Force Academy, CO: Center for Research on Learning and Teaching. Http://www.lsl1.lsl.nie.edu.sg/dlac/wiki/images/0/0e/CSCL-PrinciplesandChallengesDraft-USAFA.pdf [viewed 21 Aug 2009]
Harasim, L., Hiltz, S.R., Teles, L., and Turoff, M. (1996) Learning Networks: A Field Guide to Teaching and Learning On-Line. Cambridge, MA: MIT Press
Hattie J. (2009) Visable Learning: A synthesis of 800 meta-analyses relating to achievement. Oxon/New York: Routledge; Hiemstra, Roger (1998) "Self-Advocacy and Self-Directed Learning: A Potential Confluence for Enhanced Personal Empowerment". A Paper Presented at the SUNY Empire State College Conference, Disabled, But Enabled and Empowered (March 20, 1998) Rochester, New York. Http://www-distance.syr.edu/advocacy.html also The Journal of Self-Directed Learning
IEEE (2002) Standard for Distributed Interactive Simulation– Application Protocols.
Johnson, D., Johnson, R., and Holubec, E. (1994) Cooperative Learning in the Classroom. Virginia: Association for Supervision and Curriculum Development.
Kirkpatrick, D. And Kirkpatrick, J. (2006) Evaluating Training Programs: The Four Levels. San Francisco: Berrett-Koehler
Marcus, R and Watters, B (2002) Collective Knowledge and the Promise of the Knowledge Workplace. Microsoft Press: Redmond.-1200-(1), 1-14, March 1997. Available: http://www.sloan-C.org.org/alnweb/journal/issue1/mayadas.htm [accessed 21 August 2009]
Petty, G. (2009) Evidence-Based Teaching. Cheltenham: Nelson-Thorne
Phillips, P.P. (2005) Make Training Evaluation Work. Alexandria: ASTD Press
Rheinegold, H. (2002) Smart Mobs. Cambridge, MA: Perseus Books.
Suroweicki, J. (2005) Wisdom of Crowds. New York: Random House-1201 DASHDASH
These references have been extracted automatically and may have some errors. Signed in users can suggest corrections to these mistakes.
Suggest Corrections to References