You are here: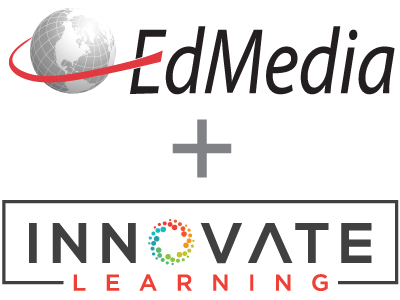 A Topic Map-based System for Identifying Relevant Learning Objects
PROCEEDINGS
Aparna Lalingkar, Srinivasan Ramani, International Institute of Information Technology, Bangalore, India
EdMedia + Innovate Learning, in Toronto, Canada ISBN 978-1-880094-81-5 Publisher: Association for the Advancement of Computing in Education (AACE), Waynesville, NC
Abstract
We propose a Topic Map based system to facilitate study at various levels. The objectives of this system are to help the learner recognize the structure of relevant knowledge, and to locate relevant learning objects (LOs) that help in overcoming conceptual difficulties at any given step. This system would use a graphical interface for the learner as a front end with Topic Map technology at the back. A new form of Learning Object Metadata is proposed, to include machine processable description of content, going well beyond keywords. We call such metadata as "Content Metadata in the Topic Map Format" (CMTMF). This metadata will be a Topic Map fragment, each in the form of a triple showing two topics and the association between them. CMTMF queries, again in the form of triples will be matched with the CMTMF contained in potentially relevant LOs identified by a search engine.
Citation
Lalingkar, A. & Ramani, S. (2010). A Topic Map-based System for Identifying Relevant Learning Objects. In J. Herrington & C. Montgomerie (Eds.), Proceedings of ED-MEDIA 2010--World Conference on Educational Multimedia, Hypermedia & Telecommunications (pp. 1044-1053). Toronto, Canada: Association for the Advancement of Computing in Education (AACE). Retrieved October 22, 2019 from https://www.learntechlib.org/primary/p/34761/.
References
View References & Citations Map
Bhattacharya, B. (2004). Distance education through technology mediated learning: The engineering education scenario in India, Third Pan-Commonwealth Forum on Open Learning, Dunedin, New Zealand.
Brusilovsky, P. & Henze, N. (2007). Open Corpus Adaptive Educational Hypermedia, In The Adaptive Web, LNCS 4321, P. Brusilovsky, A. Kobsa, and W. Nejdl Eds. Springer-Verlag Berlin Heidelberg, pp. 671-696.
Brusilovsky, P. & Nijhawan, H. (2002). A Framework for Adaptive E-Learning Based on Distributed Re-usable Learning Activities, In: M. Driscoll and T.C. Reeves (Eds.) Proceddings of World Conference on E-Learning, E-Learn, Montreal, Canada.
Cahill, M. & Fonteyn, M. (2000). Using mind mapping to improve students' metacognition, In Clinical reasoning in the health professions, by Joy Higgs, Mark A. Jones, Elsevier Limited, pp. 214-221.
Dicheva, D. & Dichev, C. (2006). TM4L: Creating and Browsing Educational Topic Maps, British Journal of Educational Technology-BJET, 37 (3), pp. 391-404.
Dicheva, D. & Dichev, C. (2004). A Framework for Concept-based Digital Course Libraries, Journal of Interactive Learning Research –JIRL, Special issue on Computational Intelligence In Web-Based Education, A.V. Vasilakos; V. Devedzic and Kinshuk (Eds), 15 (4), pp. 347-364.
Dolog, P& Sintek, M. (2004). Personalization in Distributed e-Learning Environments, WWW2004, May 17-22, New York, USA, pp.170-179.
Felder, R.M. & Spurlin, J. (2005). Applications, Reliability and Validity of the Index of Learning Styles, International Journal of Eng. Education, 21 (1), pp. 103-112.
Garshol, L.M. (2004). Metadata? Thesauri? Taxonomies? Topic Maps! Making sense of it all, Ontopia, 2004. Http://www.ontopia.net/topicmaps/materials/tm-vs-thesauri.html
Henze, N. & Nejdl, W. (2001). Adaptation in Open Corpus Hypermedia, International Journal of Artificial Intelligence in Education, 12, pp. 325-350.
Lalingkar, A. & Ramani, S. (2009). A Student's Assistant for Open e-Learning, In S. Ramani and A. Lalingkar (Eds): Proceedings of International Workshop on technology for Education (T4E'09), Bangalore, August, IEEE Digital Library, pp. 65-70.
McGreal, R. (2004). Learning Objects: A Practical Definition, In Proceedings of International Journal of Instructional Technology and Distance Learning Edt by Perrin, D.; Downes, S.; Muirhead, B. And Perrin, E. ISSN 1550-6908, 1 (9), pp. 21-32.
Mohan, P. And Brooks, C. (2003). Learning Objects on the Semantic Web, In Proceedings of ICALT 2003.
Muntean, H.C. & Muntean, G.M. (2009). Open corpus architecture for personalized ubiquitous e-Learning, Pers Ubiquit Comput, 13, Springer-Verlag London, pp. 197-205.
Naito, M. (2009). Topic Maps Web Service: Case Examples and General Structure, In Maicher, L.; Garshol, L.M. (Eds.): Linked Topic Maps. Fifth International Conference on Topic Maps Research and Applications, TMRA 2009, Leipzig, Germeny, November 12-13
Neven, F. & Duval, E. (2002). Reusable Learning Objects: A Survey of LOM-Based Repositories, Multimedia'02, ACM, December 1-6, pp. 291-294.
Ontopoly (2009), Ontopoly: The Topic Map Editor User's Guide, Ontopia. Http://omnigator.topicmapslab.de/ontopoly/doc/user-guide.html
Ontopia Vizigator (2008). Ontopia Vizigator User's Guide, Ontopia. Http://omnigator.topicmapslab.de/ontopiavizigator/doc/user-guide.html
Omnigator (2008). Omnigator: The Topic Map Browser User's Guide, Ontopia. Http://omnigator.topicmapslab.de/omnigator/doc/user-guide.html
Parvez, S.M. & Blank, G.D. (2007). A Pedagogical framework to Integrate Learning Style into Intelligent Tutoring Systems, JCSC, 22 (3),pp. 183-189.
Pepper, S. (2000). The TAO of Topic Maps, In Proceedings of XML Europe.
Polsani, P.R. (2003). Use and Abuse of Reusable Learning Objects, Journal of Digital Information, 3 (4). Roth, Wolff-Michael (1993). The Concept Map as a Tool for the Collaborative Construction of Knowledge: A Microanalysis of High School Physics Students, Journal of Research in Science Teaching, 30 (5), pp. 503-534.
These references have been extracted automatically and may have some errors. Signed in users can suggest corrections to these mistakes.
Suggest Corrections to References