You are here: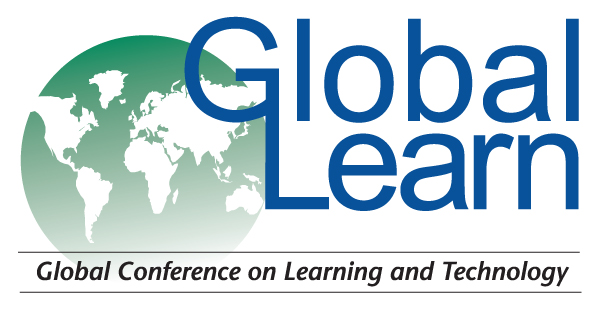 Towards a Lifelong Learning Environment in Universities
PROCEEDINGS
Global Learn, in Penang, Malaysia ISBN 978-1-880094-79-2 Publisher: Association for the Advancement of Computing in Education (AACE)
Abstract
Lifelong learning is the self-directed pursuit of knowledge or skills that occurs throughout one's life. The importance of lifelong learning skills has been recognized in the workplace, public policy and higher education institutions over the last decade. Systems currently used in universities provide only limited features to support lifelong learning. We suggest a learner-centered e-learning environment which will provide comprehensive support for lifelong learning. This environment will be built on an institutionally focused Learning Management System and a learner focused ePortfolio system, both already used in universities. These two systems are already connected, but to adequately support lifelong learning extensions are required: students need to be in charge of their own learning progress; they need to be able to choose the environment that serves their needs best and has a smart data workflow to easily connect to their institution's environment; the approach should be streamlined for both, teachers and students.
Citation
Bozhko, Y. & Heinrich, E. (2010). Towards a Lifelong Learning Environment in Universities. In Z. Abas, I. Jung & J. Luca (Eds.), Proceedings of Global Learn Asia Pacific 2010--Global Conference on Learning and Technology (pp. 2038-2043). Penang, Malaysia: Association for the Advancement of Computing in Education (AACE). Retrieved October 23, 2019 from https://www.learntechlib.org/primary/p/34393/.
Keywords
References
View References & Citations Map
Attwell, G. (2007). Personal Learning Environments-the future of eLearning? eLearning Papers, 2(1), 1-7
Brooks, R., & Everett, G. (2008). The impact of higher education on lifelong learning. International Journal of Lifelong Education, 27(3), 239-254.
Clarke, M. (2003). The Reflective Journal: Implications for Professional Learning. Paper presented at the NZARE/AARE
Field, J., & Leicester, M. (2003). Lifelong learning: education across the lifespan. London: RoutledgeFalmer.
Heinrich, E., Bhattacharya, M., & Rayudu, R. (2007). Preparation for lifelong learning using ePortfolios. European Journal of Engineering Education, 32(6), 653-663.
IMS Global Learning Consortium (2005). IMS ePortfolio Information Model. Version 1.0 Final Specification. Retrieved November 18, 2009, from http://www.imsglobal.org/ep/epv1p0/imsep_infov1p0.html
Jarvis, P. (2004). From adult education to lifelong learning: a conceptual framework Adult education and lifelong learning: theory and practice (pp. 39-65). London; New York, NY: RoutledgeFalmer.
Kay, J. (2008). Life-Long Learning, Learner Models and Augmented Cognition. Paper presented at the 9th International Conference on Intelligent Tutoring Systems, Montreal, Canada, pp. 3-5.
Knapper, C.K., & Cropley, A.J. (2000). Lifelong learning in higher education (3rd ed.). London: Kogan Page.
Lombardi, M.M. (2008). Making the Grade: The Role of Assessment in Authentic Learning Available from http://net.educause.edu/ir/library/pdf/ELI3019.pdf
Longworth, N. (2003). Lifelong learning in action: transforming education in the 21st century. London and Sterling, VA: Kogan Page.
Massey University (2008). Lifelong Learning Policy. Retrieved 13 November, 2009, from http://science.massey.ac.nz/eportfolios/lllPolicy.asp
McAlister, G., & Alexander, S. (2003). Key aspects of teaching and learning in information and computer sciences. In H. Fry, S.
OECD (2005). IT infrastructure: use of learing management system (LMS) and other applications. E-learning in Tertiary Education Where Do We Stand? (pp. 138-178): OECD Publishing.
Otala, L. (1997). Implementing Lifelong Learning in Partnership with the Educational Sector and the WorkPlace. The International Information& Library Review, 29(3-4), 455-460.
Pitman, T., & Broomhall, S. (2009). Australian universities, generic skills and lifelong learning. International Journal of Lifelong Education, 28(4), 439-458.
Scanlon, L. (2006). Graduate Attributes and the Transition to Higher Education. In P.J. Hager & S. Holland (Eds.), Graduate Attributes, Learning and Employability (Vol. 6, pp. 125-148): Springer Netherlands.
Schaffert, S., & Hilzensauer, W. (2008). On the way towards Personal Learning Environments: Seven crucial aspects. ELearning Papers, 9(1), 1-10
Schuetze, H.G., & Casey, C. (2006). Models and meanings of Lifelong Learning: progress and barriers on the road to a Learning Society. Compare: A Journal of Comparative and International Education, 36(3), 279-287.
Siemens, G. (2004, November 17). Learning Management Systems: The wrong place to start learning. Http://www.elearnspace.org/Articles/lms.htm.
Sutherland, P., & Crowther, J. (2006). Lifelong learning: concepts and contexts. London: New York: Routledge.
These references have been extracted automatically and may have some errors. Signed in users can suggest corrections to these mistakes.
Suggest Corrections to References