You are here: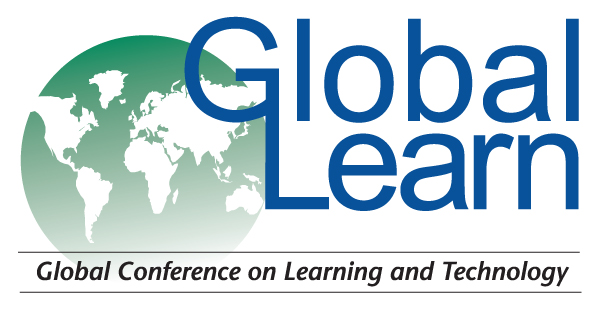 It's not Possible to be a Sage on the Cyberstage
PROCEEDINGS
Global Learn, in Penang, Malaysia ISBN 978-1-880094-79-2 Publisher: Association for the Advancement of Computing in Education (AACE)
Abstract
Abstract: Few university entry-to-practice professional health programmes utilize the broad range of computer technology to enhance student learning. One Canadian Occupational Therapy Programme is an exception and is unique in its breadth and depth of usage. In this paper we present as learning tools, WebCT Vista, YouTube™, Skype™, digital video recordings, iClicker®, Second Life®, ePortfolios, wikis, blogs and Facebook and discuss the way in which these computer technologies supports entry-to-practice preparedness for practice. We provide examples of creative use by students and academics. Computer technology is used in innovative approaches to learning, preventing teacher-centred 'sage of the stage' grandstanding but, rather, requiring students to focus on constructing their learning through the personal involvement that is required when computer technology is exploited for this purpose. The benefits of computer technology, in educational terms, are increased collaboration with peers and health care colleagues and increased active engagement in the learning process.
Citation
Hollis, V., Hamilton, A., Burwash, S., Kashani, R. & Esmail, S. (2010). It's not Possible to be a Sage on the Cyberstage. In Z. Abas, I. Jung & J. Luca (Eds.), Proceedings of Global Learn Asia Pacific 2010--Global Conference on Learning and Technology (pp. 1332-1341). Penang, Malaysia: Association for the Advancement of Computing in Education (AACE). Retrieved January 27, 2023 from https://www.learntechlib.org/primary/p/34346/.
Keywords
References
View References & Citations Map
Anderson, T. (2008). Marking with Voice tools. Virtual Canuck web-site. Downloaded from: http://terrya.edublogs.org/2008/12/14/marking-with-voice-tools/
Barber, M., & Njus, D. (2007). Clicker evolution: Seeking intelligent design. CBE Life Sciences Education, 6(1), 1-8.
Candy, P. (1991). Self-direction for life-long learning. San Francisco: Jossey-Bass.
Burke, S., Snyder, S., Rager, R.C. (2009), "An assessment of faculty usage of YouTube as a teaching resource", The
Franzese, C.B. (2008). Pilot study of an objective structured clinical examination ("the Six Pack") for evaluating clinical competencies. Otolaryngology-Head and Neck Surgery, 138(2), 143-148.
Hamilton, A., & Burwash, S. (2008). Professional and educational conceptual framework: Curriculum philosophy
Hendron, J.G. (2008). RSS for educators: blogs, newsfeeds, podcasts, and wikis in the classroom (1st ed.).
Hollis, V., & Madill, H. (2006). Online learning: the potential for occupational therapy education. Occupational Therapy International, 13(2), 61-78.
Kamel Boulos, M.N., Hetherington, L. & Wheeler, S. (2007). Second Life: an overview of the potential of 3-D virtual worlds in medical and health education. Health Information and Libraries Journal, 24,.233– 245.
Kamel Boulos, M, Maramba, I & Wheeler, S. (2006). Wikis, blogs and podcasts: a new generation of Web-based tools for virtual collaborative clinical practice and education. BMC Medical Education, 6:41,
Kolb, D.A. (1984). Experiential learning: experience as the source of learning and development. Englewood Cliffs, NJ: Prentice-Hall.
Lenhart, A., Purcell, K., Smith, A., & Zickuhr, K. (2010). Social Media& Mobile Internet Use Among Teens and Young Adults: Pew Research.
Loughlin, K. (1993). Women's Perceptions Of Transformative Learning Experiences Within Consciousness-Raising.
Royeen, C. (2001) Reflections on education and learning in occupational therapy for the 21st century. In P. Crist and M. Scaffa (Eds.) Education for occupational therapy in healthcare: Strategies for the new millennium, pp. 209-213.
Schön, D.A. (1995). Reflective practitioner: how professionals think in action (New ed.). Aldershot, England: Arena.
Tapscott, D. (1998). Growing up digital: the rise of the net generation. New York: McGraw-Hill.
Tan, L. (2008). Psychotherapy 2.0: MySpace blogging as self-therapy. American Journal of Psychotherapy, 62(2), 14316-1341 DASHDASH
These references have been extracted automatically and may have some errors. Signed in users can suggest corrections to these mistakes.
Suggest Corrections to References