You are here: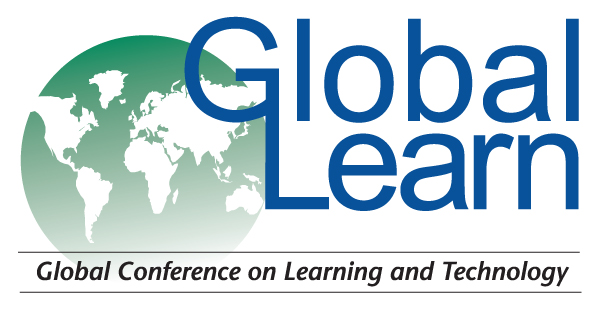 Examining Technology Acceptance in the Online "Heart-attack" Game: a Pilot Study
PROCEEDINGS
Global Learn, in Penang, Malaysia ISBN 978-1-880094-79-2 Publisher: Association for the Advancement of Computing in Education (AACE)
Abstract
The purpose of the current study was to examine levels of technology acceptance among 20 elementary teachers and to evaluate the differences in rating the acceptance of the online "heart-attack" game called "Next". The online game system functioned as an educational instrument and the current study served as a pilot study of the following research which would evaluate the effectiveness of the instrument. The results suggested that the instrument was generally accepted by the teachers and there was no significant difference in rating the variables of technology acceptance regarding the instrument, including perceived ease of use, perceived usefulness, attitude, usage intentions and concentration.
Citation
Hong, J.C., Shen, Y.C. & Chang-Ching, T. (2010). Examining Technology Acceptance in the Online "Heart-attack" Game: a Pilot Study. In Z. Abas, I. Jung & J. Luca (Eds.), Proceedings of Global Learn Asia Pacific 2010--Global Conference on Learning and Technology (pp. 1028-1037). Penang, Malaysia: Association for the Advancement of Computing in Education (AACE). Retrieved October 23, 2019 from https://www.learntechlib.org/primary/p/34302/.
References
View References & Citations Map
Al-Gahtani, S., & King, M. (1999). Attitudes, satisfaction and usage: Factors contributing to each in the acceptance of information technology. Behaviour and Information Technology,18(4), 277-297.
Barbara H.W., & Peter, A.T. (2005). A theoretical integration of user satisfaction and technology acceptance. Information Systems Research, 16(1), 85-102.
Davis, F.D. (1993). User acceptance of information technology: system characteristics, user perceptions and behavioral impacts. International Journal of Man-Machine Studies, 38, 475-487.
Davis, F.D., Bagozzi, R.P., & Warshaw, P.R. (1989). User acceptance of computer technology: A comparison of two theoretical models. Management Science, 35(8), 982-1003.
Delone, W.H. & Mclean, E.R. (1992). Information systems success: the quest of the dependent variable. Information Systems Research, 3, 60-95.
Fishbein, M. & Ajzen, I. (1975). Belief, Attitude, Intention and Behavior: An Introduction to Theory and Research. Reading, MA: Addison-Wesley.
Ghani, J.A., & Deshpande, S.P. (1994). Task characteristics and the experience of optimal flow in human-computer interaction. The Journal of Psychology, 128(4), 381-391.
Hartwick, J., & Barki H. (1994). Explaining the role of user participation in information system use. Management Science, 40(4), 440-165.
Hong, J., Huang, M., Lu, C., Cheng, C., Lee, Y., & Lin, C. (2009). Interactive learning environments: Playfulness-based design
Igbaria, M. (1993). User Acceptance of Microcomputer Technology: An Empirical Test. OMEGA International Journal of Management Science, 21 (1), 73-90.
Igbaria,M. & Chakrabarti, A. (1990), Computer Anxiety and Attitudes Towards Microcomputer Use. Behavior and Information Technology, 9, 229-241.
Lee, D.M. (1986). Usage Pattern and Sources of Assistance for Personal Computer Users. MIS Quarterly, 10 (4), 313-325.
Liu, S., Liao, H., & Pratt, J.A. (2009). Impact of media richness and flow on e-learning technology acceptance. Computer and Education, 52, 599-607.
Lucas, H.C. (1978). Empirical Evidence for a Descriptive Model of Implementation. MIS Quarterly, 2, 27-41.
Melone, N.P. (1990). A Theoretical Assessment of the User-Satisfaction Construct in Information Systems Research. Management Science, 36 (1), 76-91
Robey, D. (1979). User attitudes and management information systems use. Academy of Management Journal, 22 (3), 527-538.
Schwandt, T.A. (1994). Constructivist, interpretivist approaches to humanin quiry. In N.K. Denzin & Y.S. Lincoln (Eds.),
These references have been extracted automatically and may have some errors. Signed in users can suggest corrections to these mistakes.
Suggest Corrections to References