You are here: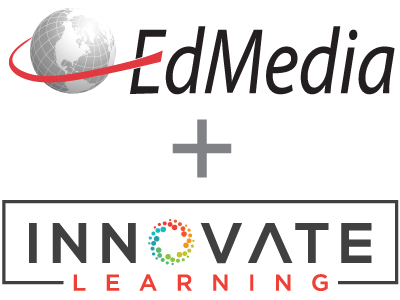 Is "Knowing Why" Important in Active Learning?
PROCEEDINGS
EdMedia + Innovate Learning, in Vienna, Austria ISBN 978-1-880094-65-5 Publisher: Association for the Advancement of Computing in Education (AACE), Waynesville, NC
Abstract
The Active Learning for Classroom Management (ALCM) model uses a four-phase approach to developing active classroom instruction. The model is reviewed, with particular emphasis on the Phase 4 activities that embody reflective group activities. The model was tested using a quasi-experiment in an introductory programming course. Evidence is provided that compares the ALCM model with lecture and lab sessions and also compares a "truncated" three-phase model with lecture and lab sessions, showing the value of active learning techniques and the Phase 4 reflective activities.
Citation
Yacci, M. & Whittington, K. (2008). Is "Knowing Why" Important in Active Learning?. In J. Luca & E. Weippl (Eds.), Proceedings of ED-MEDIA 2008--World Conference on Educational Multimedia, Hypermedia & Telecommunications (pp. 3348-3353). Vienna, Austria: Association for the Advancement of Computing in Education (AACE). Retrieved January 19, 2020 from https://www.learntechlib.org/primary/p/28849/.
Keywords
References
View References & Citations Map
Bonwell, C. & Eison, J. (1991). Active learning: Creating excitement in the classroom. ASHE-ERIC Higher Education Report No. 1.
Craik, F.I.M., & Lockhart, R.S. (1972). Levels of processing: A framework for memory research. Journal of Verbal Learning and Verbal Behavior, 11, 671-684.
Craik, F.I.M. (2002). Levels of processing: Past, present, and...future? Memory, 10 (5/6), 305–318
Craik, F.I.M., & Tulving, E. (1975). Depth of processing and the retention of words in episodic memory. Journal of Experimental Psychology: General, 104, 268–294.
Faul, F., Erdfelder, E., Lang, A.-G., & Buchner, A. (2007). G*Power 3: A flexible statistical power analysis program for the social, behavioral, and biomedical sciences. Behavior Research Methods, 39, 175-191.
Fink, L.D. (2003). Creating Significant Learning Experiences. Jossey-Bass. San Francisco.
Fitzpatrick, J.L., Sanders, J.R., & Worthen, B.R. (2004) Program Evaluation: Alternative Approaches and Practical Guidelines. 3rd Edition. Addison-Wesley Pub Co.
Gick, M.L., & Holyoak, K.J. (1985). Analogical problem solving. In A.M. Aitkenhead & J.M. Slack (Eds.), Issues in Cognitive Modeling. London: Lawrence Earlbaum and Associates.
Greenwald, A.G. (1975). Consequences of prejudice against the null hypothesis. Psychological Bulletin. Vol. 82. No. 1, 1-20.
Jonassen, D.H., Beissner, K., & Yacci, M. (1993). Structural Knowledge: Techniques for Representing, Conveying, and Acquiring Structural Knowledge. Hillsdale, NJ: Lawrence Erlbaum & Associates.
Kolb, D.A. (1983). Experiential Learning: Experience as the Source of Learning and Development. New Jersey: Prentice Hall.
McDavid, J.C. & Hawthorn, L.R.L. (2006). Program Evaluation& Performance Measurement. Thousand Oaks, CA: Sage. McDowell, C., L. Werner, et al. (2002). The Effects of pair-programming on performance in an introductory programming course. SIGCSE Bulletin: 38-42.
National Center for Educational Statistics (1998). Teaching Undergraduates in U.S. Postsecondary Institutions: Fall 1998. U.S. Department of Education, Office of Educational Research and Improvement. Report: NCES 2002–209 http://nces.ed.gov/pubs2002/2002209.pdf
Whittington, K.J. (2004). Infusing active learning into introductory programming courses. The Journal of Computing Sciences in Colleges: 19(5): 249-259.
Whittington, K.J. (2006). Increasing student retention and satisfaction in it introductory programming courses using active learning. Proceedings of the 2006 Informing Science and IT Education Joint Conference. Salford, UK. June 25-28
Whittington, K.J. & Yacci M. (2008). Active learning for classroom management model. Paper presented at InSITE Joint Conference, 2008. Varna, Bulgaria.
These references have been extracted automatically and may have some errors. Signed in users can suggest corrections to these mistakes.
Suggest Corrections to References