You are here: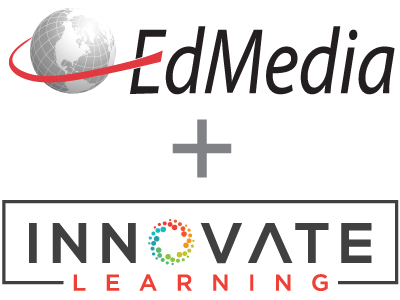 EdMedia + Innovate Learning, in Vancouver, Canada ISBN 978-1-880094-62-4 Publisher: Association for the Advancement of Computing in Education (AACE), Waynesville, NC
Abstract
This paper reports the findings of a study conducted on a graduate level course. A focus group was used to examine students' perceptions about the use of an artefact for real-time evaluations and lectures (ARTEL). Implications on the distribution of cognition are discussed. Findings indicate that ARTEL impacts positively the distribution of cognition during the evaluation an lecture sessions because the students receive immediate feedback about their learning process. In regard to the material dimension of distributed cognition, ARTEL has also a positive impact in the student performance. Concerning to the social dimension of distributed cognition, the students declare to feel themselves more motivated and integrated to the group due to the synchronous interaction with the tutor and other peers. This research will continue being developed in three areas: Usability & Utlity of ARTEL and the study of distributed cognition as a framework for designing useful tools in learning contexts.
Citation
Ferruzca, M., Monguet, J.M., Sampieri, M., Grimón, F. & Fabregas, J.J. (2007). Cognitive implications of using an artifact for real-time evaluations and lectures in a graduate level course. In C. Montgomerie & J. Seale (Eds.), Proceedings of ED-MEDIA 2007--World Conference on Educational Multimedia, Hypermedia & Telecommunications (pp. 3257-3264). Vancouver, Canada: Association for the Advancement of Computing in Education (AACE). Retrieved April 26, 2019 from https://www.learntechlib.org/primary/p/25841/.
Keywords
View References & Citations Map
References
Feenberg, A. (1987) Computer conferencing and the humanities. Instructional Science, 16 (2), 169-186.
Hewitt, J. & Scardamalia, M. (1998) Design Principles for Distributed Knowledge Building Processes. Educational Psychology Review, 10 (1), 75-96.
Kochtanek, T.R. & Hein, K.K. (2000) Creating and nurturing distributed asynchronus learning environments. Online Information Review, 24 (4), 280-294.
Lowyck, J. & Pöysä, J. (2001) Design of collaborative learning environments. Computers in Human Behavior, 17 (4), 507-516.
Rogers, Y. & Ellis, J. (1994) Distributed cognition: an alternative framework for analysing and explaining collaborative working. Journal of Information Technology 9, 119-128
These references have been extracted automatically and may have some errors. If you see a mistake in the references above, please contact info@learntechlib.org.