You are here: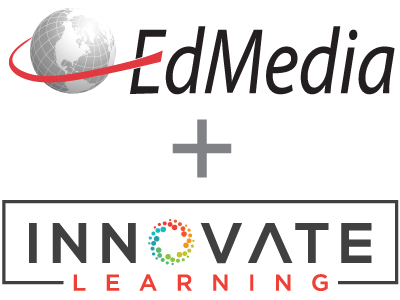 Games Geeks in Context: Developing the Environment to Engage Creative Expression
PROCEEDINGS
EdMedia + Innovate Learning, in Orlando, FL USA ISBN 978-1-880094-60-0 Publisher: Association for the Advancement of Computing in Education (AACE), Waynesville, NC
Abstract
This paper explores the importance of purpose built combined technological and social collaborative environments in supporting the development of creativity in a cohort of students not generally associated with creative abilities. A supportive and nurturing environment provides these university students with a community where they can share knowledge and ideas, and subsequently engage in creative activities and behaviours. Such an environment directly impacts on the levels of engagement with which studentsé participate in their learning process. The authors draw on findings derived from a study of first year computer science students enrolled in a games design and development unit at an Australian university. This paper will focus on the ways in which the participants negotiate and regulate the exercise of power and control in the environment in order to enhance their own creative expression.
Citation
Nichol, S., Blashki, K. & Goward, P. (2006). Games Geeks in Context: Developing the Environment to Engage Creative Expression. In E. Pearson & P. Bohman (Eds.), Proceedings of ED-MEDIA 2006--World Conference on Educational Multimedia, Hypermedia & Telecommunications (pp. 1298-1303). Orlando, FL USA: Association for the Advancement of Computing in Education (AACE). Retrieved September 26, 2021 from https://www.learntechlib.org/primary/p/23170/.
Keywords
References
View References & Citations Map
Bahleda, M.D., & Runco, M.A. (1989). Implicit theories of artistic, scientific, and everyday creativity. Journal of Creative Behaviour, 23, 93-98.
Blashki, K. (2001). Learning= working: Professional engagement in academic curricula. Paper presented at the Australian Conference Information Systems, Coffs Harbour, Australia.
Blashki, K. (2002). Learning for life: Lessons from the education of multimedia practitioners. Journal of Widening Participation and Lifelong Learning, 4(3), 35-45.
Blashki, K., & Nichol, S. (2005). Games geek goss: Linguistic creativity in young males. Australian Journal of Emerging Technology and Society, 3(1), 71-80.
Boden, M. (2004). The creative mind: Myths and mechanisms. New York: Routledge.
Candy, L., & Edmonds, E. (2002). Explorations in art and technology. London: Springer-Verlag.
Checkland, P. (1999). Systems thinking, systems practice. Chinchester: John Wiley and Sons.
Csikszentmihalyi, M. (1996). Creativity: Flow and the psychology of discovery and invention (1st ed.). New York: Harper Collins Publishers.
Ekvall, G. (1999). Creative climate. In S. Pritzker & M.A. Runco (Eds.), Encyclopedia of creativity (Vol. 1, pp. 403-413). San
Lauer, K.J. (1994). The assessment of creative climate: An investigation of ekvall's creative climate questionnaire. Unpublished Unpublished, State University College, Buffalo NY.
Mace, M.A. (1997). Toward an understanding of creativity through a qualitative appraisal of contemporary art making. Creativity Research Journal, 10(2 & 3), 265-278.
Piirto, J. (2004). Understanding creativity. Scottsdale: Great Potential Press.
Prather, C.W., & Gundry, L.K. (2003). Blueprints for innovation: How creative processes can make you and your company more competitive. Annapolis: Bottom Line Innovation Associates Inc.
Ripple, R.E. (1989). Ordinary creativity. Contemporary Educational Psychology, 14, 189-202.
Schon, D.A. (1987). Educating the reflective practitioner. San Francisco: Jossey-Bass Publishers.
Shneiderman, B. (2000). Creating creativity: User interfaces for supporting innovation. ACM Transactions on Computer-Human Interaction (TOCHI), 7(1), 114-138.
Urban, K.K., & Jellen, H.G. (1996). Test for creative thinking-drawing production manual. Amsterdam: Harcourt Test Publishers.
These references have been extracted automatically and may have some errors. Signed in users can suggest corrections to these mistakes.
Suggest Corrections to References