You are here: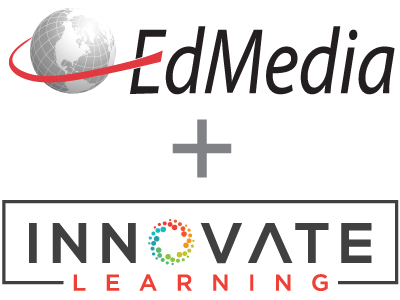 The Virtual Egyptian Temple
PROCEEDINGS
Jeffrey Jacobson, School of Information Sciences, University of Pittsburgh, United States ; Lynn Holden, FiatLUX Studios, Canada
EdMedia + Innovate Learning, in Montreal, Canada ISBN 978-1-880094-56-3 Publisher: Association for the Advancement of Computing in Education (AACE), Waynesville, NC
Abstract
At the center of every flourishing ancient Egyptian community, there was a sacred temple, the House of the Divinity. This Establishment (Sacred Corporation) was a model for the Egyptian world, containing all the knowledge, images and materials necessary for Harmony between Heaven and Earth. The Virtual Egyptian Temple embodies the key elements of a New Kingdom temple, useful for curricula in history, archeology, religion and culture. We are currently adding a lifelike companion agent, an Egyptian priest, who will follow the user, answer questions and make suggestions. The temple and all supporting materials are open-source and free to the public for any use (http://PublicVR.org/egypt/). The VRML version (no priest) is lightweight and eloquent, while the Unreal Engine version is rich in detail and the focus of our current efforts. The latter is available in the Virtual Theater, a panoramic projection-based display based on the CaveUT software.
Citation
Jacobson, J. & Holden, L. (2005). The Virtual Egyptian Temple. In P. Kommers & G. Richards (Eds.), Proceedings of ED-MEDIA 2005--World Conference on Educational Multimedia, Hypermedia & Telecommunications (pp. 4531-4536). Montreal, Canada: Association for the Advancement of Computing in Education (AACE). Retrieved January 27, 2020 from https://www.learntechlib.org/primary/p/20791/.
Keywords
References
View References & Citations Map
Addison, A.C. (2000). Emerging trends in virtual heritage. Multimedia, IEEE, 7(2), 22-25.
Arnold, D. (1999). Temples of the Last Pharaohs. Oxford: Oxford Press. 0-195-12633-5
Cavazza, M., Lugrin, J.L., Hartly, S., Libardi, P., Barnes, M.J., LeBras, M., LeRenard, M., Bec, L., Nandi, A. (2004). New Ways of Worldmaking: the Alterne Platform for VR Art. ACM Multimedia 2004, New York, USA
Dede, C., Salzman, M.C., Loftin, R.B., Sprague, D. (1999). Multisensory Immersion as a Modeling Environment for Learning Complex Scientific Concepts. In Computer Modeling and Simulation in Science Education: Springer-Verlag
DeLeon, V., Berry, R., Jr. (2000). Bringing VR to the desktop: are you game? Multimedia, IEEE, 7(2), 68-72
Economou, D., Mitchell, W., Pettifer, S., Cook, J., Marsh, J. (2001). User Centered Virtual Actor Technology. Conference of Virtual reality, Archeology, and Cultural Heritage (VAST). 1-58113-447-92001 Ep icGames. (2004). Unreal Tournament, http://www.unrealtournament.com
Frischer. (2003). Mission and Recent Projects of the UCLA Cultural Virtual Reality Laboratory. Virtual Retrospect 2003 or Virtual Concept 2003(November), 5-7 http://www.cvrlab.org/. Jacobson, J., Lewis, L. (2005). Game Engine Virtual Reality with CaveUT. IEEE Computer, 38(4).
Jacobson, J. (2005). CaveUT Website, http://PublicVR.org/ut/CaveUT.htmlKufu.(2004).TheGreatPyramidofKhufu,http://www-vrl.umich.edu/project/pyramid/index.html
Lehner. (2003). Virtual Giza, http://oi.uchicago.edu/OI/PROJ/GIZ/Giza.html
Levy, R.M., Dawson, P.C., Arnold, C. (2004). Reconstructing traditional Inuit house forms using Threedimensional interactive computer modeling. Visual Studies, 19(1).
Michell, W.L., Economou, D. (2000). The Internet and Virtual Environments in Heritage Education: more than just a technical problem. In J.A. Barcelo, Forte, M., Sanders, D.H. (Ed.), Virtual Reality in Archaeology (pp. 149-154). 1-84171-047-4
Moltenbrey, K. (2001, September). Preserving the Past. Computer Graphics World. Moreno, R. (2002b). Pedagogical Agents in Virtual Reality Environments: Do Multimedia Principles Still Apply? World Conference on Educational Multimedia, Hypermedia and Telecommunications (ED-MEDIA), Charlottesville, VA
Raalte, S.V., Kallman, R., Wikstrom, T. (2003). A Cultural Heritage Dialogue; IT Support for Reflections on the Present and the Future. Computer Applications and Quantitative Methods in Archaeology, Vienna
Roehl, D.B. (1997). Virtual archeology. Bring new life to ancient worlds. Innovation, 28-35.
Stone, R., Ojika, T. (2002). Virtual Heritage: What Next? IEEE Multimedia, 73-74.
TutTomb. (2001). Take a virtual tour of the Tomb of Tutankhamen, http://www.civilization.ca/civil/egypt/egqtvr1e.html
Ulicny, B., Thalmann, D. (2002). Crowd Simulation for Virtual Heritage. First International Workshop on 3D Virtual Heritage, Geneva
VeniceCharter. (2004). The Venice Charter; International Charter for the Conservation and Restoration of Monuments and sites., http://www.international.icomos.org/e_venice.htm
Winn, W., Windschitl, M., Hedly, N., Postner, L. (2001). Learning Science in an Immersive Virtual Environment. Presented at the Annual Meeting of the American Educational Research Association, Seattle, WA
These references have been extracted automatically and may have some errors. Signed in users can suggest corrections to these mistakes.
Suggest Corrections to References