You are here: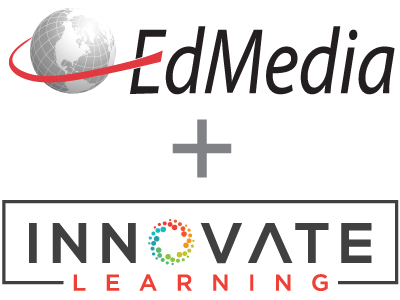 Resistance and Renewal: Promoting STSE Perspectives in Physics Teacher Education through Multi-Media Cases
PROCEEDINGS
EdMedia + Innovate Learning, in Montreal, Canada ISBN 978-1-880094-56-3 Publisher: Association for the Advancement of Computing in Education (AACE), Waynesville, NC
Abstract
The STSE movement has become part of curriculum documents and policies worldwide. However, STSE has made far less strides in practice. This research explores the implementation of a multi-media case method focused on STSE education in physics teacher education. Goals of our research were to determine: 1) physics preservice teachers' conceptions of STSE education, and associated pedagogies, and 2) the extent to which case methods can effectively change attitudes towards STSE education. Our findings suggest that although teacher candidates experienced increased confidence and self-efficacy, a number of powerful tensions emerged that led to some resistance. These tensions included issues around content, values education, and control. We suggest that physics teachers' socialization and ideology play an important role in their pedagogical practices and understandings of STSE. We conclude with recommendations for the use of multi-media cases as a way of illustrating images of the possible.
Citation
Pedretti, E., Larry, B., Hewitt, J. & Romkey, L. (2005). Resistance and Renewal: Promoting STSE Perspectives in Physics Teacher Education through Multi-Media Cases. In P. Kommers & G. Richards (Eds.), Proceedings of ED-MEDIA 2005--World Conference on Educational Multimedia, Hypermedia & Telecommunications (pp. 4492-4496). Montreal, Canada: Association for the Advancement of Computing in Education (AACE). Retrieved November 18, 2019 from https://www.learntechlib.org/primary/p/20785/.
Keywords
References
View References & Citations Map
Aikenhead, G.S. (1994). What is STS science teaching? In J. Solomon& G. Aikenhead (Eds.), STS education: International perspectives in reform (pp. 47-59). New York: Teachers College Press.
Bandura, A. (1995). Self-efficacy in changing societies. New York: Cambridge University Press. Beijaard, D., Verloop, N. & Vermunt, J.D. (2000). Teachers' perceptions of professional identity: An exploratory study from a Personal Knowledge Perspective. Teaching and Teacher Education, 16(7), 749-764.
Bencze, L., Hewitt, J. & Pedretti, E. (2001). Multi-media case methods in pre-service science education: Enabling an apprenticeship for praxis. Research in Science Education, 31 (2), 191-209.
Cannings, T., & Talley, S. (2002). Multimedia and online video case studies for preservice teacher preparation. Education and Information Technologies, 7(4), 359-367.
Copeland, W.D. & Decker, D.L. (1996). Video cases and the development of meaning making in preservice teachers. Teaching and Teacher Education, 12(5), 467-481.
Cross, R.T., & Ormiston-Smith, H. (1996). Physics teachng, professional development and a socially critical ideology. Journal of Curriculum Studies. 28(6), 651-667.
Elbaz, F. (1983). Teacher thinking: A study of practical knowledge. London: Croom Helm.
Goodson, I. (1992). Studying teachers' lies. New York: Teachers College Press.
Helms, J.V. (1998). Science— and Me: Subject matter and identity in secondary school science teachers. Journal of Research in Science Teaching, 35(7), 811-834.
Hughes, G. (2000). Marginalization of socioscientific material in science-technology-society science curricula: Some implications for gender inclusivity and curriculum reform. Journal of Research In Science Teaching, 37(5), 426-440.
Koballa, T. & Tippins, D. (2000). Cases in middle and secondary science education: The promise and dilemmas. Columbus, OH: Merrill Prentice Hall.
Kumar, D., & Chubin, D. (2000). Science, technology, and society: A sourcebook on research and practice. London: Kluwer Academic.
Lincoln, Y.S. & Guba, E.G. (2000). Paradigmatic Controversies, Contradictions, and Emerging Confluences. In N.K. Denzin & Y.S. Lincoln, (Eds.), Handbook of Qualitative Research. Thousand Oaks, CA: Sage, pp163188.
Little, J.W. (1993). Professional community in comprehensive high schools: The two worlds of academic and vocational teachers. In J.W. Little& M.W. McLaughlin (Eds.), Teachers' work:
Pedretti, E. (2003). Teaching science, technology, society and environment (STSE) education: Preservice teachers' philosophical and pedagogical landscapes. In D. Zeidler (Ed.), The role of moral reasoning and socioscientific discourse in science education (pp. 219-239). Dortrecht, The Netherlands: Kluwer.
Shulman, L.S. (1987) Knowledge and teaching: Foundations of the new reform. Harvard Educational Review, 57, 1-22.
Shumba, O. (1999). Relationship between secondary science teachers' orientation to traditional culture and beliefs concerning science instructional ideology. Journal of Research in Science Teaching, 36(3), 333355.
Solomon, J. & Aikenhead, G. (Eds.) (1994). STS Education, international perspectives on reform. New York: Teachers College Press.
Wallace, J. & Louden, W. (1992). Science teaching and teachers' knowledge: Prospects for reform of
These references have been extracted automatically and may have some errors. Signed in users can suggest corrections to these mistakes.
Suggest Corrections to References