You are here: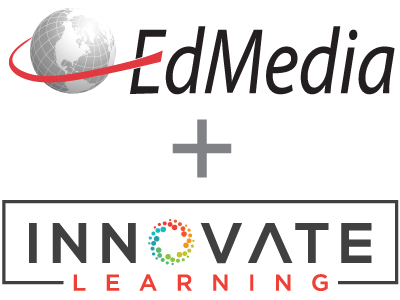 An Environment for teachers to design their lessons
PROCEEDINGS
Dominique Deuff, Vuthichai Ampornaramveth, National Institute of Informatics, Japan ; Eva Heinrich, Institute of Information Sciences and Technology, New Zealand
EdMedia + Innovate Learning, in Montreal, Canada ISBN 978-1-880094-56-3 Publisher: Association for the Advancement of Computing in Education (AACE), Waynesville, NC
Abstract
This paper introduces preliminary work about learning environments. Lots of research, regarding what teachers need, has been carried out but few digital specific environments have really been integrated into schools. Therefore work still needs to be done and specialised tools should be introduced. In particular, we would like to provide teachers of History with a working environment enabling them to prepare lessons. To do so, our environment derives from a web-based system called WebLS. It provides functions that precisely fit teachers' needs (manage and design multimedia contents from everywhere, provide reusability). Teachers have three main tasks to create personal card-index notes for the preparation of lessons. Our environment contains a tool that is modelled to support these teachers' tasks. But the most important task for the teachers is resources' selection. Therefore we introduce in this paper a focus on how we propose to facilitate resource selection for teachers of History.
Citation
Deuff, D., Ampornaramveth, V. & Heinrich, E. (2005). An Environment for teachers to design their lessons. In P. Kommers & G. Richards (Eds.), Proceedings of ED-MEDIA 2005--World Conference on Educational Multimedia, Hypermedia & Telecommunications (pp. 3423-3430). Montreal, Canada: Association for the Advancement of Computing in Education (AACE). Retrieved October 23, 2019 from https://www.learntechlib.org/primary/p/20611/.
Keywords
References
View References & Citations Map
Ampornaramveth V., Nattee C., Sae-Kok W., Inoue T., Ueno H. (2004). WebLS: An On-Line Archive for Internet-Based Learning System. Proceedings of the Second International Conference on Information Technology for Application (ICITA 2004). China, January. Centre for Educational Research and Innovation, CERI (2001). Learning to Change: ICT in Schools, OECD, Paris, 2001.
Deuff D. (2003). Structuration et représentation de contenus multimédias pour une application dans le domaine de l'éducation. Université de Rennes 1 (France), PhD thesis, pages 295.
Deuff D., Chanclou I., Devoldère N., Moutonnet D. (2004). An Authoring Tool to Create Multimedia Interactive Educational Contents, A Way of Simplicity for "Novice in computer science" Teachers. ED-media 2004.
Deuff D. And Yamamoto T. (2005). Lesson Preparation Environment Setup based on Interviews with Teachers of History, Society for Information technology and Teacher Education 2005 (SITE 2005), Phoenix, 3805-3812.
EURYDICE (2004). Key Data on Information and Communication Technology in Schools in Europe, Eurydice, 86 pages. Forte, E., Forte, M.W., Duval, E. (1997 a). The ariadne project (part 1): knowledge pools for computer based and telematics supported classical, open and distance education. European Journal of Engineering education, L'harmattan, volume 22, num 1, 63-74.
Heinrich, E., Andres, F. (2003). Introducing an Interpretive Layer between Document Collections and Learning Material, D. Lasser, C. McNaught, Proceedings of Ed-Media2003 World Conference on Educational Multimedia, Hypermedia& Telecommunications, Norfolk, USA, pp1022 – 1027.
Ono, K. (2002). Proceedings of the Tokyo Symposium for Digital silk Roads. National Institute of Informatics, Tokyo, Japan, ISBN: 4-86049-007-X, (2002).
Peyrin J-P (1999). Apprentissage et simulation: le développement des applications par les formateurs, un exemple d'environnement. Actes du quatrième colloque Hypermédias et apprentissages, éditeurs Jean-François Rouet et Brigitte de la Passadière, 29-37.
These references have been extracted automatically and may have some errors. Signed in users can suggest corrections to these mistakes.
Suggest Corrections to References