You are here: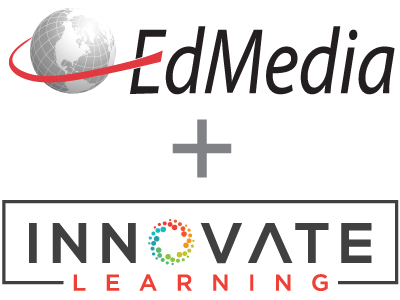 Augmenting Whiteboard Interaction in the Classroom
PROCEEDINGS
Henning Breuer, University of Applied Sciences Potsdam, Germany ; Nelson Baloian, University of Chile, Chile
EdMedia + Innovate Learning, in Montreal, Canada ISBN 978-1-880094-56-3 Publisher: Association for the Advancement of Computing in Education (AACE), Waynesville, NC
Abstract
Interactive whiteboards in the classroom are usually used as presentation media with annotating features - combining slide presentation with graphic chalkboard functionality. Pedagogic and situational limitations of this approach need further discussion and evaluation. Through literature review, observation, and interviews with teachers who use interactive whiteboards in their lectures, we identify current limitations of standard software. We derive requirements for a software environment that exploits the potentials of interactive whiteboards in the face to face classroom setting, integrating various applications within a unique technical and visual framework. We present two prototypes, one of which has been evaluated by students in a Java Programming class. Finally, we propose a gesture-based interaction paradigm and a hierarchical semantic for a "DeepBoard" system currently under development. It allows flexible creation, presentation and documentation of learning materials, and therefore supplies "depth" to the interaction with interactive whiteboards.
Citation
Breuer, H. & Baloian, N. (2005). Augmenting Whiteboard Interaction in the Classroom. In P. Kommers & G. Richards (Eds.), Proceedings of ED-MEDIA 2005--World Conference on Educational Multimedia, Hypermedia & Telecommunications (pp. 1214-1221). Montreal, Canada: Association for the Advancement of Computing in Education (AACE). Retrieved August 12, 2022 from https://www.learntechlib.org/primary/p/20245/.
Keywords
References
View References & Citations Map
Baloian, N., Berges, A., Buschmann, S., Gaßner, K., Hardings, J., Hoppe, H.U. & Luther, W. (2002). Document management in a computer integrated classroom. In Joerg M. Haake, & Jose A. Pino, (Eds.). Proceedings of CRIWG 2002, 8th International Workshop on Groupware, LNCS. Springer (pp. 35–46)..
Brotherton, J., & Abowd, G. (2004). Lessons Learned From eClass: Assessing Automated Capture and Access in the Classroom, ACM Transactions on Computer-Human Interaction (TOCHI), Volume 11, Issue 2 (pp. 121-155).
Damm, C.H., Hansen, K.M., Thomsen, M. (2000). Tool Support for Cooperative Object-Oriented Design: Gesture Based modeling on an Electronic Whiteboard. Proceedings of CHI 2000, ACM Press (pp. 518-525).
Elrod, S., Bruce, R., Gold, R., Goldberg, D., Halasz, F., Janssen, W., Lee, D., McCall, K., Pedersen, E., Pier, K., Tang, J., & Welch, B. (1992). Liveboard: A large interactive display supporting group meetings, presentations and remote collaboration. Proceedings of CHI1992, ACM (pp. 599-607).
Guimbretiere, F., Stone, M., & Winograd, T. (2001). Stick it on the Wall: A Metaphor for Interaction with Large Displays. CHI 01 Workshop on Tools, Conceptual Frameworks, and Empirical Studies for Early Stages of Design. Seattle, Washington.
Hoppe, H.U., Baloian, N., & Zhao, J. (1993). Computer support for teacher-centered classroom interaction. Proceedings of the International Conference on Computers in Education. Taipei, Taiwan (pp. 211-217).
Hoppe, H.U., & Gassner, K. (2002). Integrating collaborative concept mapping tools with group memory and retrieval functions. Proceedings of CSCL-2002 (International Conference on Computer-Supported Collaborative Learning). Boulder, Colorado (USA). Igarashi, T. Et al. (2000). An Architecture for Pen-based Interaction on Electronic Whiteboards, Proc. Working conference on advanced visual interfaces. Palermo, Italy (pp. 68-75).
Ishii, H., Kobayashi, M., & Grudin, J. (1993). Integration of interpersonal space and shared work-space: ClearBoard design and experiments. ACM Transactions on Information Systems (pp. 349-375).
Llanza, L.. (2004). Human-Computer Interfaces for Electronic Board Supporting face-to-face Knowledge Exchange, GITS, Tokyo, Japan.
Leisen, J., & Mentges, H. (2000). Handwerkskasten für Lehrer. Staatliches Studienseminar für das Lehramt an Gymnasien in Koblenz Koblenz (http://www.uni-koblenz.de/~odsleis/Handwerkskasten)
Levy, P. (2002). Interactive Whiteboards in Teaching and Learning. Department of Information Studies, University of Sheffield, published by the Sheffield Excellence in Cities Partnership. (http://www.sheffield.gov.uk/education/schools-area/services-to-schools/ Excellence-in-cities/interactive-whiteboards-report)
Mandl, H., & Reinmann-Rothmeier, G. (1998). Auf dem Weg zu einer neuen Kultur des Lehrens und Lernens. In Dörr G. And Jüngst, K.L. (Eds.). Lernen mit Medien. Juventa: Weinheim (pp.193-205).
Moran, T.P., Chiu, P., & Van Melle, W. (1997). Pen-based interaction techniques for organizing material on an electronic whiteboard. Proceedings of UIST'97 (pp. 45-54).
Mynatt, E., Igarashi, T., Edwards, W.K., & LaMarca, A. (2000). Designing an augmented writing surface. In IEEE Computer Graphics and Applications, 20: 4 (pp. 55-61).
Scaramalia, M. & Bereiter, C. (1994). Computer Support for Knowledge-Building Communities. In The Journal of the Learning Sciences 3(3) (pp. 265-283).
Stefik, M.J., Foster, G., Bobrow, D.G., Kahn, K., Lanning, S. & Suchman, L. (1987). Beyond the Chalkboard: Computer Support for Collaboration and Problem Solving in Meetings. In Communications of the ACM, 30:1 (pp. 32-47).
Virtual Learning. (2002). Interactive Whiteboards: New tools, new pedagogics, new learning? Some views from practitioners. Virtual Learning, UK. (http://www.virtuallearning.org.uk/whiteboards/)
These references have been extracted automatically and may have some errors. Signed in users can suggest corrections to these mistakes.
Suggest Corrections to References