You are here: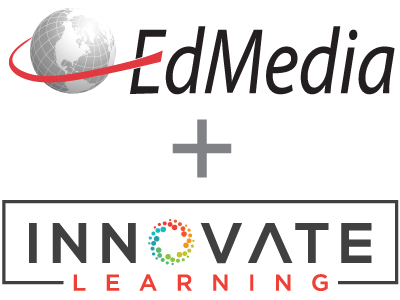 The Challenging Marriage of Interaction Design and Learning Design in Multimedia Educational Products
PROCEEDINGS
Allison Brown, Queensland University of Technology, Australia
EdMedia + Innovate Learning, in Montreal, Canada ISBN 978-1-880094-56-3 Publisher: Association for the Advancement of Computing in Education (AACE), Waynesville, NC
Abstract
The theories of cognition underpinning interaction design may not always lead to the best learning designs in multimedia educational products. This paper explores alternative theories of learning more suited to multimedia.
Citation
Brown, A. (2005). The Challenging Marriage of Interaction Design and Learning Design in Multimedia Educational Products. In P. Kommers & G. Richards (Eds.), Proceedings of ED-MEDIA 2005--World Conference on Educational Multimedia, Hypermedia & Telecommunications (pp. 929-932). Montreal, Canada: Association for the Advancement of Computing in Education (AACE). Retrieved July 23, 2019 from https://www.learntechlib.org/primary/p/20198/.
Keywords
References
View References & Citations Map
Berge, Z.L. & Collins, M.P. (Eds.) (1995) Computer mediated communication and the online classroom Higher Education Vol II, New Jersey: Hampton Press Inc.
Brown, J.S., Collins, A., & Duguid, P. (1989). Situated cognition and the culture of learning. Educatonal Researcher, 18(1), 32-41.
Carroll, J.M., & Mack, R.L. (1985) Metaphor, computing systems, and active learning. International Journal of Man-Machine Studies 39-57.
Dick, W. & Carey, L. (1996) The Systematic Design of Instruction. (4th Ed.) Glenview. IL: Scott, Foresman and Company.
Duchastel, P. (2004) Learnability, in C. Ghaoui, E-Education Applications: Human Factors and Innovative Approaches London: Information Science Pub.
Duffy, T.M., and Cunningham, D.J. (1996) Constructivism: Implications for the design and delivery of instruction, In D.H. Jonassen, (Ed.) Handbook of Research for Educational Communications and Technology, NY: Macmillan Library Reference USA.
Gagne, R. (1985). The Conditions of Learning. New York: Holt, Rinehart& Winston.
Hannafin, M. (1997) The case for grounded learning systems design: What the literature suggests about effective teaching, learning and technology. Educational Technology Research& Development 45(3), 101-117.
Hannafin, M & Land, S. (1997) The foundations and assumptions of technology-enhanced, student-centred learning environments. Instructional Science, 25, 167-202.
Hedburg, J.G. (1993) Design for Interactive Multimedia. Audio-Visual Inetenational (September), 11-14.
Jonassen, D. (1994) Thinking technology: Toward a constructivist design model. Educational Technology 34(3), 3437.
Lawless, K.A. & Brown, S.W. (1997). Multimedia learning environments: Issues of learner control and navigation, Instructional science, 25, 117-131
Mayer, R.E., Dow, G.T. & Mayer, S. (2003). Multimedia learning in an interactive self-explaining environment: What works in the design of agent-based microworlds? Journal of educational psychology, 95(4), 806-813.
Miyake, A. & Shah, P. (1999). Toward unified theories of working memory: Emerging general consensus, unresolved theoretical issues, and future research directions, in A. Miyake & P. Shah (eds), Models of working memory: Mechanisms of active maintenance and executive control, Cambridge University Press, New York.
Ramsden, P. (1992). Learning to Teach in Higher Education. London: Routledge.
Roach, M., Blackmore, P., & Dempster, J. (2001) Supporting high level learning through research-based methods: A framework for course development. Innovations in Education and Training International 38(4), pp.160-9.
Saljo, R. (1979) Learning in the learner's' perspective: Some common-sense conceptions. Internal Report, Department of Education, University of Goteborg, No. 76.
Salomon, G. (1994) Interaction of media, cognition and learning. Lawrence Erlbaum Associates, New Jersey.
Savery, J.R., & Duffy, T.M. (1995). Problem Based Learning: an Instructional Model and its Constructivist Framework. Educational Technology, September, October, 35(5), 31-38.
Stanney, K., Samman, S., Reeves, R, Hale, K., Buff, W., Bowers, C., Goldiez, B., Nicholson, D., & Lackey, S. (2004). A paradigm shift in interactive computing: deriving multimodal design principles from behavioral and neurological foundations, International Journal of Human-Computer Interaction, 17(2), 229-257.
Striebel, M.J. (1991). Instructional Plans and Situated Learning. In G.J. Anglin (Ed.), Instructional Technology Past, Present and Future. Englewood, CO: Libraries Unlimited (pp. 117-132).
These references have been extracted automatically and may have some errors. Signed in users can suggest corrections to these mistakes.
Suggest Corrections to References