You are here: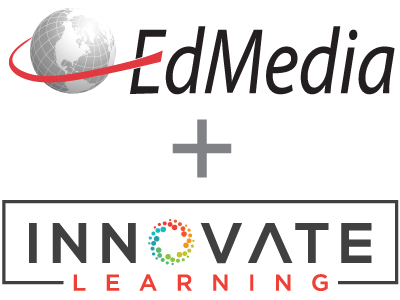 Modelling writing as the basis for a writing tutor computer program
PROCEEDINGS
Dee Pratt, Durban Institute of Technology, South Africa
EdMedia + Innovate Learning, in Montreal, Canada ISBN 978-1-880094-56-3 Publisher: Association for the Advancement of Computing in Education (AACE), Waynesville, NC
Abstract
To provide the basis for a writing tutor program which could be used in a variety of contexts, a modelling process was followed which produced both a practical and a theoretical model of writing. While the practical model provided learner writers with metacognitive strategies to carry out composing processes, the theoretical model underpinning it consisted of a system of communicative functions necessary for effective communication. Having been validated empirically, the practical model formed the basis for a writing tutor program, which was produced in the form of a help menu designed around the five stages of composing shown in the model. The program can be loaded onto the learner writer's home computer and consulted while the writer is composing on computer, and was designed to allow for input by both teacher and student, which means that it can be customised to suit different educational contexts and purposes.
Citation
Pratt, D. (2005). Modelling writing as the basis for a writing tutor computer program. In P. Kommers & G. Richards (Eds.), Proceedings of ED-MEDIA 2005--World Conference on Educational Multimedia, Hypermedia & Telecommunications (pp. 786-791). Montreal, Canada: Association for the Advancement of Computing in Education (AACE). Retrieved November 20, 2019 from https://www.learntechlib.org/primary/p/20177/.
Keywords
References
View References & Citations Map
Alessi, S.M. & Trollip, S.R. (1991). Computer-based instruction: methods and development, 2nd Edition. Englewood Cliffs, New Jersey: Prentice-Hall.
Bartholomae, D. (1985). Inventing the university. In M. Rose (Ed.), When a writer can't write (pp. 134-165).
Bereiter, C. & Scardamalia, M. (1987). The psychology of written composition. Hillsdale, NJ: Lawrence Erlbaum.
Berlin, J.A. (1988). Rhetoric and ideology in the writing class. College English 50(5):477-494.
Bhaskar R. (1978). A realist theory of science. Hassocks: Harvester Press.
Bizzell, P. (1992). Academic discourse and critical consciousness. Pittsburgh: University of Pittsburgh Press.
Bruffee, K.A. (1986). Social construction, language and the authority of knowledge; a bibliographical essay. College English 48(8):773-790.
Canagarajah, A.S. (1993). Comments on Ann Raimes "Out of the woods: emerging traditions in the teaching of writing". TESOL Quarterly 27(2):301-306.
Coe, R.M. (1986). Teaching writing: the process approach, humanism, and the context of "crisis". In S. De Castell, A. Luke& K. Egan (Eds.), Literacy, society and schooling (pp.270-312). Cambridge: Cambridge University Press.
Daiute, C.A. (1983). The computer as stylus and audience. College Composition and Communication 34(2):134145.
Eyman, D.A. (1995). Hypertextual collaboration in the computer-assisted composition classroom: an introduction to computer-mediated communication pedagogy. Unpublished M.A. Dissertation. Http://localsonly.wilmington.net/~eymand/thesis.html.
Fairclough, N. (1989). Language and power. Essex: Longman.
Flower, L.S. & Hayes, J. (1981). A cognitive process theory of writing. College Composition and Communication 32:365-387.
Franck, R. (2002). The explanatory power of models: bridging the gap between empirical and theoretical research in the social sciences. Norwell, MA: Kluwer Academic Publishers.
Graves, D.H. (1981). The growth and development offir s t-grade writers. In C.N. Candlin (Ed.), Learning to write: first language/second language (pp. 54-66). Essex: Longman.
Hurd, S. (2003). Learner difference in independent language learning contexts. Guide to good practice for learning and teaching in Languages, Linguistics and Area Studies. Http://www.lang.ltsn.ac.uk/resources/goodpractice.aspx?resourceid=1573
Monteith M. (Ed.) (1993). Computers and language. Oxford: Intellect Books.
Pellone, G. (1995). Educational software design: a literature review. Australian Journal of Educational Technology 11(1): 64-84.
Pratt, D.D. (1990). The process approach to writing. In K. Chick (Ed.), Searching for relevance (pp. 453-468).
Rowley, K. & Meyer, N. (2003). The effects of a computer tutor for writers on student writing achievement. Journal of Educational Computing Research 29(2):169-187.
Snyder, I. (1993). Writing with word processors: a research overview. Educational Research 35(1):49-68.
Strauss, A. & Corbin, J. (1994). Grounded theory methodology: an overview. In N.K. Denzin & Y.S. Lincoln (Eds.), Handbook of qualitative research (pp. 273-285). California: SAGE Publications.
Widdowson, H.G. (1984). Explorations in applied linguistics 2. Oxford: Oxford University Press.
These references have been extracted automatically and may have some errors. Signed in users can suggest corrections to these mistakes.
Suggest Corrections to References