You are here: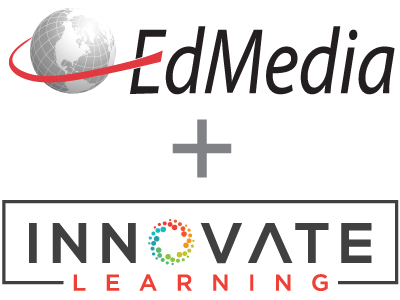 EdMedia + Innovate Learning, in Amsterdam, Netherlands Publisher: Association for the Advancement of Computing in Education (AACE), Waynesville, NC
Abstract
This study offers a novel pedagogical approach for online discussions, as it presents reflections on a case where online students were permitted to create and facilitate online discussions. These reflections come from four graduate students, between the ages of 20-55, enrolled in an online Masters' degree at a research university in the United States. These reflections demonstrate how the students experienced a shift in their role within the course, as they negotiated how to position themselves as leaders and learners, and ultimately developed a greater sense of ownership towards the course. In turn, their authorship altered the learning and teaching praxis within the course, as they brought their own experiences, priorities, and insights to bear on the design process, and became responsible for their own and their peers' success. Thus, they show online learning may be designed to allow for more authentic collaboration and connectedness within the digital environment.
This proposal is geared toward instructors, learners, and designers wanting to explore the deep experiential value of collaborative online learning, as well as those interested in emerging learning technology implementation at the graduate level. Administrators will find valuable information on creating online degrees to target students in this learner group.
Citation
Correia, A.P., North, C.A., Korkmaz, C., Simmerman, V.E. & Bruce Wallace, K.A. (2018). No prior experience necessary: Reflecting on the learning experiences offered by student-created online discussions. In T. Bastiaens, J. Van Braak, M. Brown, L. Cantoni, M. Castro, R. Christensen, G. Davidson-Shivers, K. DePryck, M. Ebner, M. Fominykh, C. Fulford, S. Hatzipanagos, G. Knezek, K. Kreijns, G. Marks, E. Sointu, E. Korsgaard Sorensen, J. Viteli, J. Voogt, P. Weber, E. Weippl & O. Zawacki-Richter (Eds.), Proceedings of EdMedia: World Conference on Educational Media and Technology (pp. 2205-2218). Amsterdam, Netherlands: Association for the Advancement of Computing in Education (AACE). Retrieved February 16, 2019 from https://www.learntechlib.org/primary/p/184582/.
View References & Citations Map
References
Anderson, D.R, Anderson, T., & Archer, A. (2000). Critical inquiry in a text-based environment: Computer conferencing in higher education. The Internet and Higher Education, 2(2-3), 87-105.
Anderson, T., Rourke, L., Garrison, D.R., & Archer, W. (2001). Assessing teaching presence in a computer conferencing environment. Journal of Asynchronous Learning Networks, 5(2), 1-17.
Baran, E., & Correia, A.-P. (2009). Student-led facilitation strategies in online discussions: when the students take the lead. Distance Education, 30(3), 339-361.
Brooks, D., & Jeong, A. (2006). The effects of pre-structuring discussion threads on group interaction and group performance in computer-supported collaborative argumentation. Distance Education, 27(3), 371-390.
Clandinin, D. & Connelly, F. (2000). Narrative Inquiry: Experience and Story in Qualitative Research. San Francisco: Jossey-Bass.
Dennen, V.P., & Wieland, K. (2007). From interaction to intersubjectivity: Facilitating online group discourse processes. Distance Education, 28(3), 281-297.
Gao, F., Wang, C.X., & Sun, Y. (2009). A new model of productive online discussion and its implication for research and discussion. The Journal of Educational Technology Development and Exchange, 2(1), 65–78.
Garrison, D.R, Anderson, T., & Archer, A. (1999). Critical inquiry in a text-based environment: Computer conferencing in higher education. The Internet and Higher Education, 2(2-3), 87-105.
Hew, K.F., & Cheung, W.S. (2008). Attracting student participation in asynchronous online discussions: A case study of peer facilitation. Computers& Education, 51(3), 1111-1124.
Hewitt, J. (2005). Toward an understanding of how threads die in asynchronous computer conferences. Journal of the Learning Sciences, 14(4), 567–589.
Knowles, M. (1984). The Adult Learner: A Neglected Species (3rd ed.). Houston: Gulf Publishing.
Lisk, P. & Quartuccio, K. (2011). Managing Group Assignments in the Online Learning Environment. In Theresa Brosche and Michelle Feavel (Eds.), Successful Online Learning: Managing the Online Learning Environment Efficiently and Effectively (pp. 127-146). Sudbury, MA: Jones and Bartlett.
Rourke, L., & Anderson, T. (2002). Using peer teams to lead online discussions. Journal of Interactive Media in Education, 1(1), 1-21.
Rovai, A.P. (2007). Facilitating online discussions effectively. Internet and Higher Education, 10(1), 77-88.
Schön, D. (1983). The Reflective Practitioner. New York: Basic Books.
Stepper, J. (2015). Working Out Loud: For a better career and life. New York: Ikigai Press.
Wang, Q.Y. (2008). Student-facilitators' roles of moderating online discussions. British Journal of Educational Technology, 39(5), 859-874.
These references have been extracted automatically and may have some errors. If you see a mistake in the references above, please contact info@learntechlib.org.