You are here: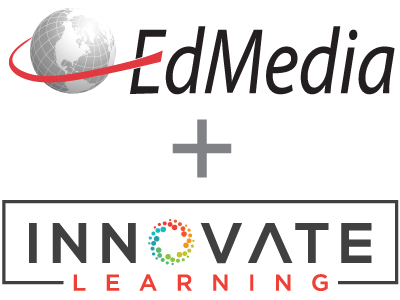 E-mentoring and novice teachers' professional development: Program design and critical success factors
PROCEEDING
EdMedia + Innovate Learning, in Amsterdam, Netherlands Publisher: Association for the Advancement of Computing in Education (AACE), Waynesville, NC
Abstract
In recent years, e-mentoring has received increased interest with regards to teachers' professional development, since it offers new possibilities for teacher support and guidance from distance that overcome space and time constraints. It is also expected that e-mentoring creates an open, flexible, supportive and reflective environment for teachers collective development. This paper presents the design and the implementation of an e-mentoring program for primary education teachers with low teaching experience, which lasted eleven weeks. Eight mentors with high teaching experience and enhanced qualifications, provided guidance and support to eighteen in-service teachers. The whole initiative was supported by e-learning methods through Elgg on-line platform. Qualitative data were collected through interviews conducted with both, mentors and protégés, three weeks after the e-mentoring program was completed. The analysis of the results revealed important information regarding the design of e-mentoring programs, as well as the critical factors that facilitate active participation and interaction among participants.
Citation
Spanorriga, C., Tsiotakis, P. & Jimoyiannis, A. (2018). E-mentoring and novice teachers' professional development: Program design and critical success factors. In T. Bastiaens, J. Van Braak, M. Brown, L. Cantoni, M. Castro, R. Christensen, G. Davidson-Shivers, K. DePryck, M. Ebner, M. Fominykh, C. Fulford, S. Hatzipanagos, G. Knezek, K. Kreijns, G. Marks, E. Sointu, E. Korsgaard Sorensen, J. Viteli, J. Voogt, P. Weber, E. Weippl & O. Zawacki-Richter (Eds.), Proceedings of EdMedia: World Conference on Educational Media and Technology (pp. 1315-1324). Amsterdam, Netherlands: Association for the Advancement of Computing in Education (AACE). Retrieved June 5, 2023 from https://www.learntechlib.org/primary/p/184346/.
References
View References & Citations Map
Alemdag, E., & Erdem, M. (2017). Designing an e-mentoring program for novice teachers in Turkey and investigating online interactions and program outcomes. Mentoring& Tutoring: Partnership in Learning, 25(2), 123-150.
Bang, E., & Luft, J.A. (2013). Exploring the written dialogues of two first-year secondary science teachers in an online mentoring. Journal of Science Teacher Education, 25, 25-51.
Bierema, L.L., & Merriam, S.B. (2002). E-mentoring: Using computer mediated communication to enhance the mentoring process. Innovative Higher Education, 26(3), 211-227.
Buchanan, J., Prescott, A., Schuck, S., Aubusson, P., Burke, P., & Louviere, J. (2013). Teacher retention and attrition: Views of early career teachers. Australian Journal of Teacher Education, 38(3), 112-129.
Colky, D.L., Young, W.H. (2006). Mentoring in the virtual organization: Keys to building successful schools and businesses. Mentoring& Tutoring, 14(4), 433-447.
Creswell, J.W. (2012). Educational Research: Planning, conducting, and evaluating quantitative and qualitative research. Boston: Pearson Education Inc.
Ehrich, L.C., Hansford, B., & Tennent, L. (2004). Formal mentoring programs in education and other professions: A review of the literature. Educational Administration Quarterly, 40(4), 518-540.
Fantilli, R.D., & McDougall, D.E. (2009). A study of novice teachers: Challenges and supports in the first years. Teaching and Teacher Education, 25, 814–825.
Fletcher, S.J. (2012). Fostering the use of web-based technology in mentoring and coaching. In S.J. Fletcher& C.A. Mullen (Eds.). Sage handbook of mentoring and coaching in education (pp.74-88). London: Sage.
Harfitt, G.J. (2015). From attrition to retention: A narrative inquiry of why beginning teachers leave and then rejoin the profession. Asia-Pacific Journal of Teacher Education, 43(1), 22-35.
Harrington, S. (2011). Mentoring new nurse practitioners to accelerate their development as primary care providers: a literature review. Journal of the American Academy of Nurse Practitioners, 23(4) 168-174
Heikkinen, H.L.T., Wilkinson, J., Aspfors, J., & Bristol L. (2018). Understanding mentoring of new teachers: Communicative and strategic practices in Australia and Finland. Teaching and Teacher Education, 71, 1-11.
Hobson, A.J., & Malderez, A. (2013). Judge mentoring and other threats to realizing the potential of school-based mentoring in teacher education. International Journal of Mentoring and Coaching in Education, 2(2), 89-108.
Hunt, J.H., Powell, S., Little, M.E., & Mike, A. (2013). The effects of e-mentoring on beginning teacher competencies and perceptions. Teacher Education and Special Education, 36(4), 286-297.
Ingersoll, R.M., & Strong, M. (2011). The impact of induction and mentoring programs for beginning teachers: A critical review of the research. Review of Educational Research, 81(2), 201-233.
Jimoyiannis, A. (2015). TPACK 2.0: Towards a framework guiding Web 2.0 integration in educational practice. In M.S. Khine (Ed.). New Directions in Technological Pedagogical Content Knowledge Research Multiple Perspectives (pp. 83-108). Charlotte, NC: Information Age Publishing.
Jimoyiannis, A., Gravani, M., & Karagiorgi, Y. (2011). Teacher professional development through virtual campuses: Conceptions of a 'new' model. In H. Yang, & S. Yuen (Eds.), Handbook of research on practices and outcomes in virtual worlds and environment (pp. 327–347). Hershey, PA: IGI Global.
Kemmis, S., Heikkinen, H., Fransson, G., Aspfors, J., & Edwards-Groves, C. (2014). Mentoring of new teachers as a contested practice: Supervision, support and collaborative self-development. Teaching and Teacher Education, 43, 154-164.
Kent, A.M., Green, A.M., & Feldman, P. (2012). Fostering the success of new teachers: Developing lead teachers in a statewide teacher mentoring program. Current Issues in Education, 15(1), 1-17.
Lopez, A.E. (2013). Collaborative mentorship: A mentoring approach to support and sustain teachers for equity and diversity, mentoring and tutoring. Partnership in Learning, 21(3), 292-311.
Penny, C., & Bolton, D. (2009). EMentoring: Teacher candidates with K-12 students from urban schools. International Journal of Technology in Teaching& Learning, 5(2).
Redmond, P. (2015). Discipline specific online mentoring for secondary pre-service teachers. Computers& Education, 90, 95–104.
Single, P.B., & Muller, C.B. (2001). When email and mentoring unite: The implementation of a nationwide electronic mentoring program: MentorNet, the national electronic industrial mentoring network for women in engineering and science. In L.K. Stromei (Ed.), Creating mentoring and coaching programmes (pp. 107-122).
Tsiotakis, P., & Jimoyiannis, A. (2016). Critical factors towards analysing teachers' presence in on-line learning communities. The Internet and Higher Education, 28, 45-58.
Tynjala, P., & Heikkinen, H. (2011). Beginning teachers' transition from pre-service education to working life: Theoretical perspectives and best practices. Zeitschrift für Erziehungswissenschaft, 14(1), 11-34.
Voogt, J., Erstad, O., Dede, C., & Mishra P. (2013). Challenges to learning and schooling in the digital networked world of the 21st century. Journal of Computer Assisted Learning, 29(5), 403-413.
Wallis, J.A., Riddell, J.K., Smith, C., Silvertown, J., & Pepler, D.J. (2015). Investigating patterns of participation and conversation content in an online mentoring program for Northern Canadian youth. Mentoring& Tutoring: Partnership in Learning, 23(3), 228-247.
These references have been extracted automatically and may have some errors. Signed in users can suggest corrections to these mistakes.
Suggest Corrections to References